Father of murder victim detonates grenades in Ukraine court killing two people
The father was killed instantly and seven others injured
Samuel Osborne
Thursday 30 November 2017 14:03 Comments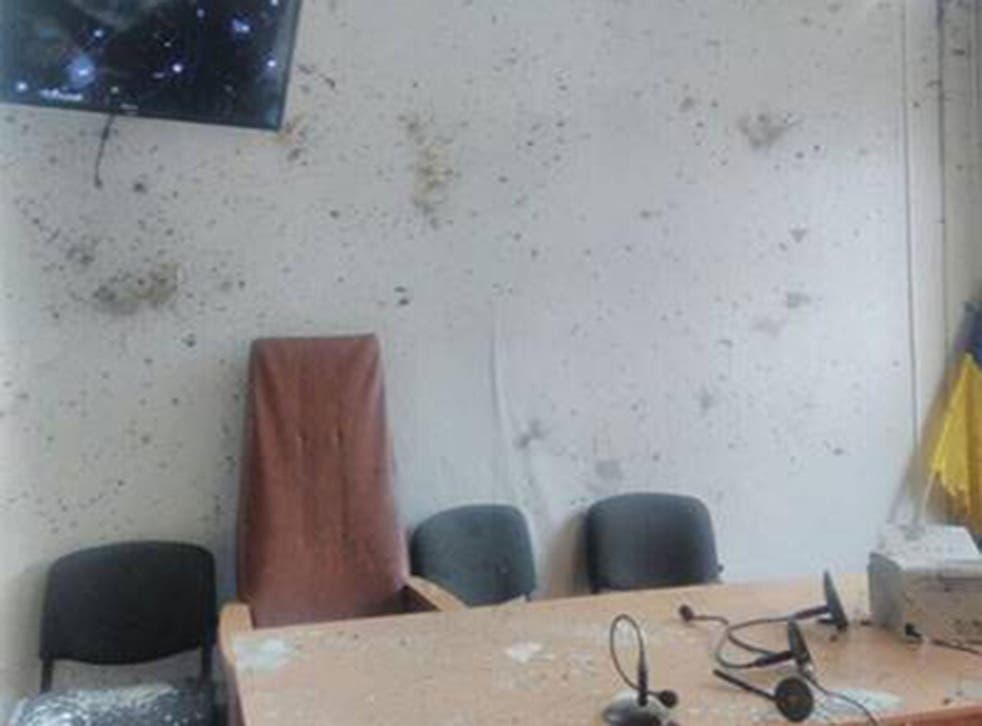 Two people have been killed after the father of a murder victim detonated two grenades in a courtroom in Ukraine.
The father was killed instantly and seven others were injured in the blast, police in Nikipol said.
The three defendants were among those wounded.
Pictures from the scene showed blood on the floor of the wrecked courtroom.
In a statement, police said: "Today, on November 30, at 11.20, in the Nikopol court, during a hearing of the case on murder, the victim's father pulled out two grenades and blew them up.
"The man died on the spot from the explosion.
"Three defendants, two convoy officers, a court officer and one civilian were injured.
"All victims were taken to the hospital."
The Council of Judges of Ukraine confirmed two explosions had taken place.
In a statement on Facebook, they said: In the Nikopol City Court of the Dnipropetrovsk region, after the announcement of a break in the criminal case, there were two explosions.
"There are dead and injured. Investigations are underway."
The trial was for a 2016 murder in which two people were shot and killed with a Kalashnikov assault rifle.
Register for free to continue reading
Registration is a free and easy way to support our truly independent journalism
By registering, you will also enjoy limited access to Premium articles, exclusive newsletters, commenting, and virtual events with our leading journalists
Already have an account? sign in
Join our new commenting forum
Join thought-provoking conversations, follow other Independent readers and see their replies