German court rules Muslim girls must take part in swimming lessons
Ruling comes as German Chancellor Angela Merkel calls for a burqa ban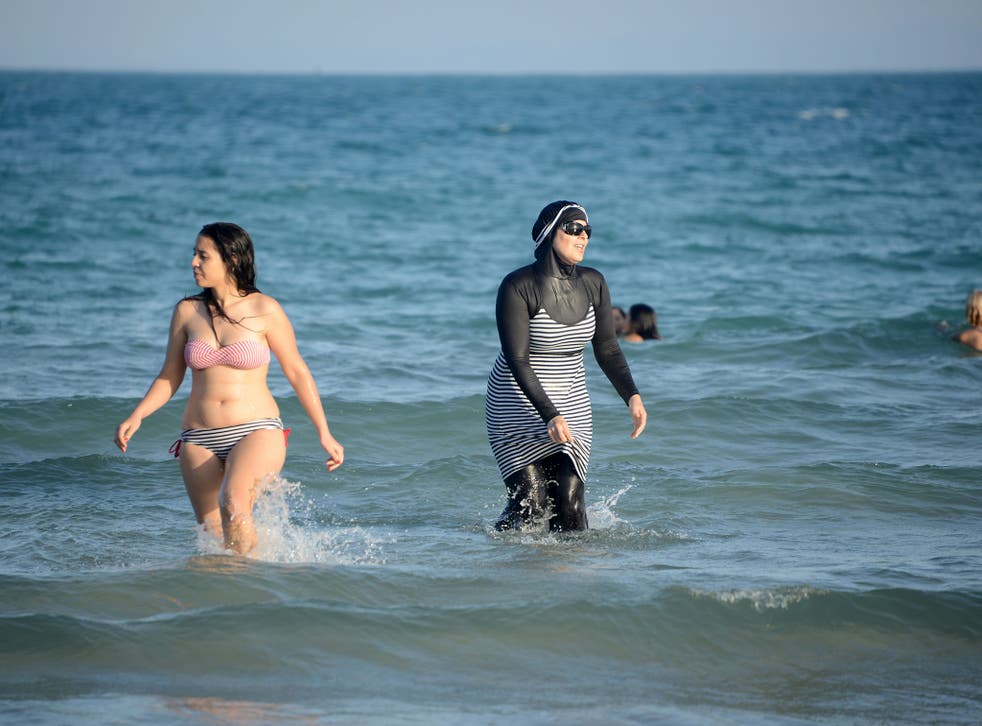 Muslim girls must take part in mixed swimming classes at school, Germany's highest court has ruled.
The court ruled against an 11-year-old pupil who argued that even wearing a burkini — a full-body swimming suit — went against Islamic dress codes.
The Constitutional court in Karlsruhe rejected an appeal by the girl's parents, who argued she should be excused from the swimming classes.
Chancellor Angela Merkel calls for burka ban
They had argued before the lower courts that swimming in a burkini revealed the shape of the girl's body, which goes against her religion.
However, the lower courts found this to be untrue and said there were "no binding rules in Islam" to define appropriate clothing.
The ruling comes as Angela Merkel called for a burqa ban while making her pitch for a fourth term as chancellor.
Ms Merkel told her conservative Christian Democratic Union (CDU) party she would support a nationwide prohibition on Islamic veils covering the face.
Refugees settle in Germany

Show all 12
The full-face veil is not acceptable in our country," she told delegates in Essen, sparking rapturous applause. "It should be banned, wherever it is legally possible."
Ms Merkel's party has lost support to the populist Alternative for Germany (AfD) party, which has thrived by attacking her policies on refugees.
The party toughed its tone on integrating refugees at a party conference this week and also supports a burqa ban as part of its wider anti-Islam stance.
The Constitutional court's ruling on Wednesday could give credibility to future attempts by the government to ban the full face-veil.
Join our new commenting forum
Join thought-provoking conversations, follow other Independent readers and see their replies