Netherlands imposes strict five-week lockdown lasting through Christmas
Schools, gyms, museums, and cinemas will close, while pharmacies, supermarkets, and banks are allowed to stay open during the five-week lockdown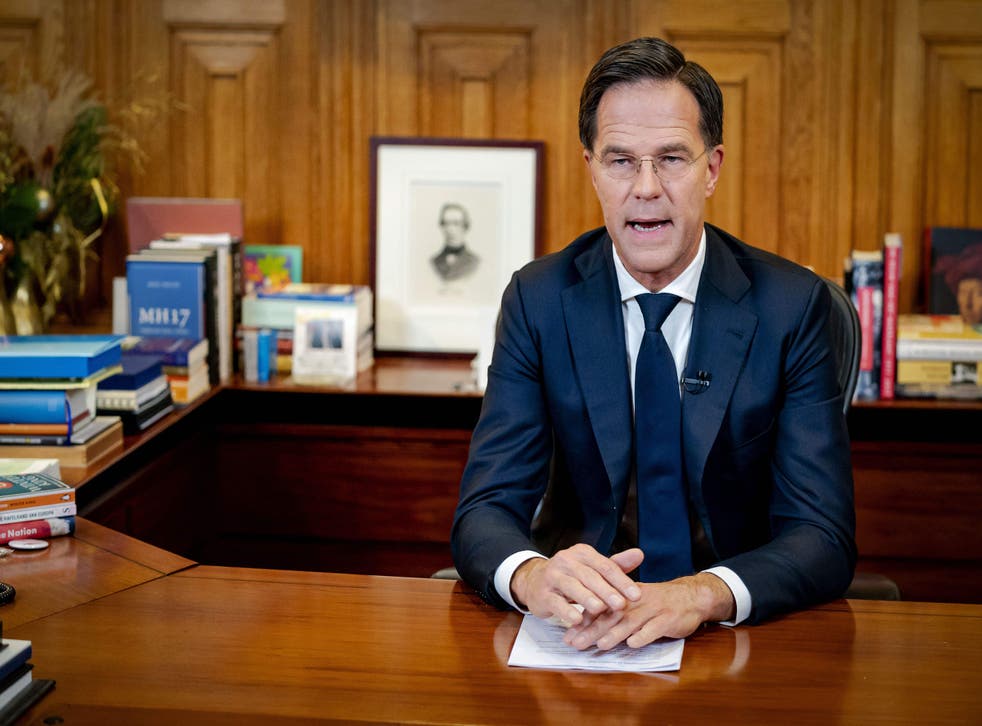 The Netherlands will go into a tough five-week Covid-19 lockdown following a spike in infections, with the closure of schools, non-essential shops, and museums and gyms, Dutch prime minister Mark Rutte announced on Monday.
"We have to bite through this very sour apple before things get better," Mr Rutte said in a televised address to the nation, as he announced a nationwide lockdown until 19 January.
The Netherlands is the latest European country to announce the enforcement of strict measures over the festive period, with Germany earlier announcing similar restrictions.
Bars and restaurants have remained closed since mid-October but the partial lockdown has not slowed the spread of the virus, Mr Rutte said, as anti-lockdown protesters booed outside his office.
"The reality is that this is not an innocent flu as some people - like the demonstrators outside - think," he said as the country's seven-day new case average rose by more than 40 per cent in the past week. "But a virus that can hit everybody hard."
Households have been urged to welcome no more than two visitors over the age of 13 from Tuesday, with an exception made for three days around Christmas, when three visitors would be permitted.
"We realise as a cabinet how intense and drastic the measures we are taking today are," Mr Rutte said. "Especially so close to Christmas."
Further, people have been advised to stay at home and avoid any kind of unnecessary contact as much as possible. All schools and universities have been directed to switch to remote learning from Wednesday till 18 January. However, supermarkets, banks and pharmacies are allowed to stay open.
"The less contacts we have, the better. We have to do everything to get to a better place. And yes, it will get better," the prime minister said.
He also appealed people to postpone any non-essential international travel until 15 March.
In total, the country has recorded more than 600,000 cases and 10,000 deaths since the beginning of the pandemic.
Mr Rutte said that with vaccinations starting in the new year, 2021 would be a year "of hope, of light at the end of the tunnel."
Additional reporting by agencies
Register for free to continue reading
Registration is a free and easy way to support our truly independent journalism
By registering, you will also enjoy limited access to Premium articles, exclusive newsletters, commenting, and virtual events with our leading journalists
Already have an account? sign in
Register for free to continue reading
Registration is a free and easy way to support our truly independent journalism
By registering, you will also enjoy limited access to Premium articles, exclusive newsletters, commenting, and virtual events with our leading journalists
Already have an account? sign in
Join our new commenting forum
Join thought-provoking conversations, follow other Independent readers and see their replies