Why the latest Nice terror attack differs from the horrors of four years ago
This week's terror attack in Nice took place against a backdrop of diplomatic tensions, reports Kim Sengupta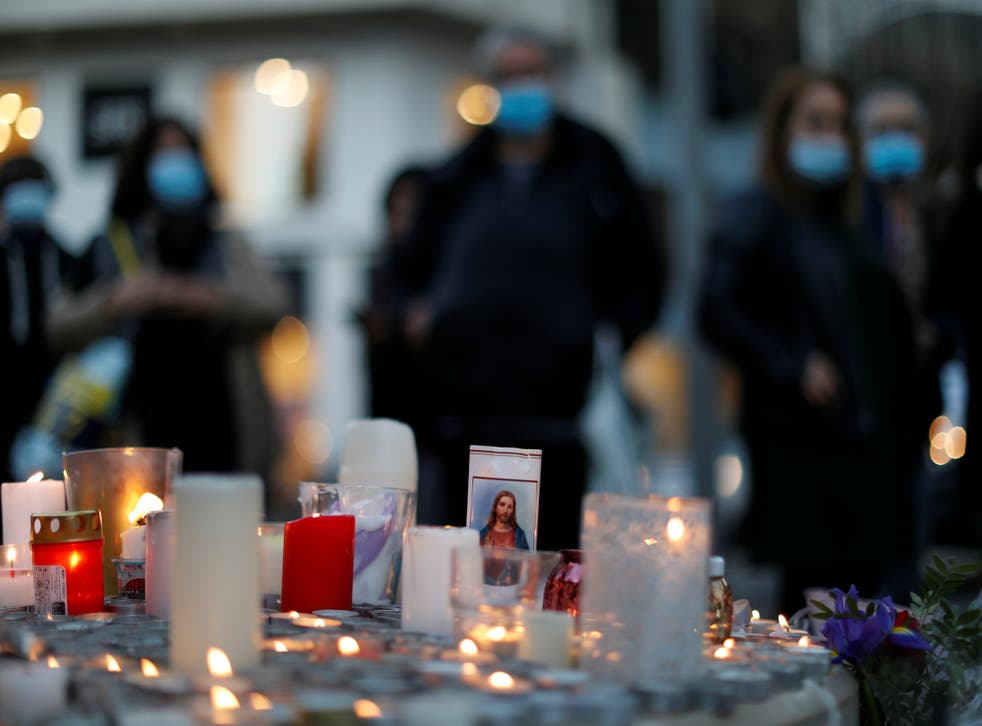 Notre-Dame Basilica, the church where three people were knifed to death this week is less than two miles from Promenade des Anglais where Nice experienced another horrific terrorist attack four years ago.
A 19-tonne truck was used that time to plough into families celebrating Bastille Day, killing 86 people and injuring 458 others.  President Francois Hollande announced the extension of the state of emergency which had been declared following the Paris attacks the previous year.
Thursday's murders in Nice were followed by arrests of two men. One was near a church in Sartrouville, north of Paris, of a suspect carrying a knife after his father told the police that he was about to commit violence; the other person was detained as he was boarding a train in Lyon carrying a long-bladed weapon. A security guard was also stabbed and injured outside the French consulate at Jeddah in Saudi Arabia.
Join our new commenting forum
Join thought-provoking conversations, follow other Independent readers and see their replies