Norway election: EEA membership under strain as eurosceptic parties expected to make gains
The country's membership of the European Economic Area could be put under strain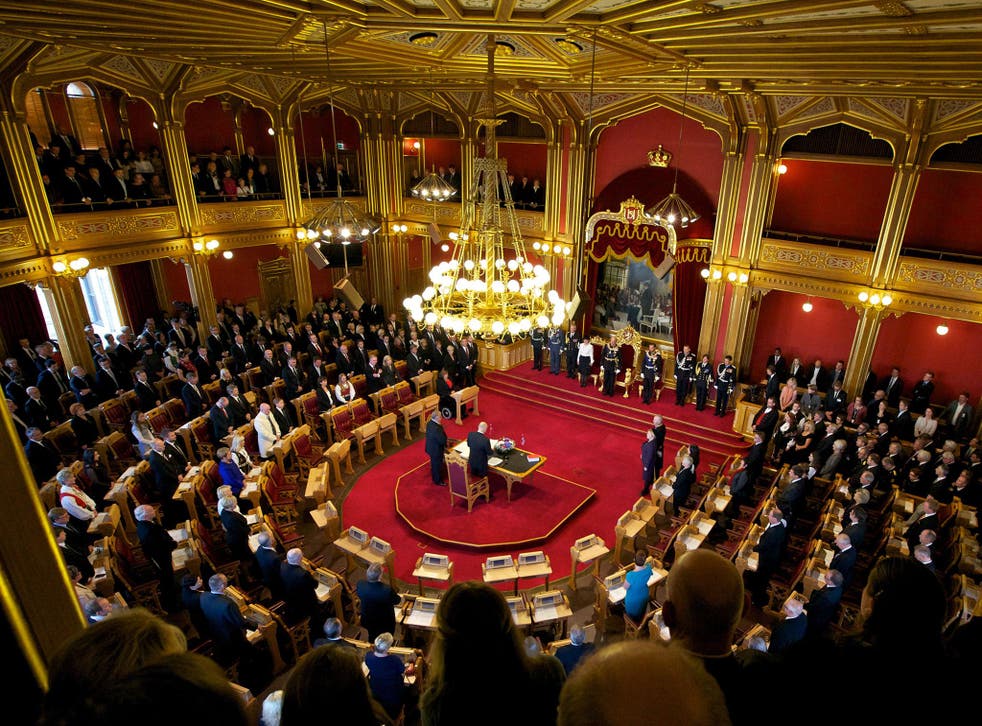 Norway's close relationship with the EU could come under pressure in the coming months as eurosceptic parties look set to make gains across the board in the country's general election.
Norwegians are going to the polls on Monday to elect their next government, with surveys showing a tight race between the left- and right-wing party blocs.
Three small eurosceptic parties are all expected to make gains at the elections: the agrarian Centre Party, the right-wing populist Progress Party and the left-wing Socialist Left Party.
With a tight race between the main left- and right-wing blocs and a proportional voting system where coalitions are the norm, the three eurosceptic groups are likely to be instrumental in forming the next government.
Norway's centre-left Labour Party has long dominated politics in the mountainous, oil-rich Scandinavian country, having won the biggest share of the vote in every single election for nearly a century.
But polls suggest there is a chance Labour could be overtaken for the first time by the Hoyre, or "Right", the country's main conservative party, led by the country's sitting Prime Minister Erna Solberg. Labour had a significant lead going into the campaign but has seen it quickly evaporate in recent weeks.
Norway twice voted not to join the EU, in 1972 and 1993. It is however a member of the European Economic Area (EEA) and participates in the single market by implementing EU regulations, with opt-outs in areas like agriculture and external trade. It is not a member of the European Union customs union.
The Centre Party, which would most likely cooperate with Labour, wants to leave the EEA replace the arrangement with a trade deal. Another potential Labour coalition partner, the Socialist Left Party, also wants to renegotiate the EEA.
The Progress Party is against joining the EU and though it supports the EEA, it wants changes such as making it easier for Norway to expel the citizens of other countries.
The latest polls suggest Labour and the conservatives, who both support full EU membership, are both slightly down on the last elections in 2013, polling at 27 per cent and 24 per cent respectively.
World news in pictures

Show all 50
Conversely the most eurosceptic Centre Party is polling at around 10 per cent, roughly double what it won in the last election, while the Socialist Left is polling around 6 per cent, up somewhat on its previous 4 per cent. The Progress Party is polling around 15 per cent, roughly what it won in 2013.
Labour wants to reinforce Norway's welfare state, while Hoyre has planned further tax cuts, which it says will help the economy improve. Norway's indicators took a hit when the global oil price dropped in recent years but has started to gradually recover.
Join our new commenting forum
Join thought-provoking conversations, follow other Independent readers and see their replies