Norway pledges to shut down all fox and mink fur farms by 2025
Animal rights groups 'delighted' by news but warn more must be done to end trade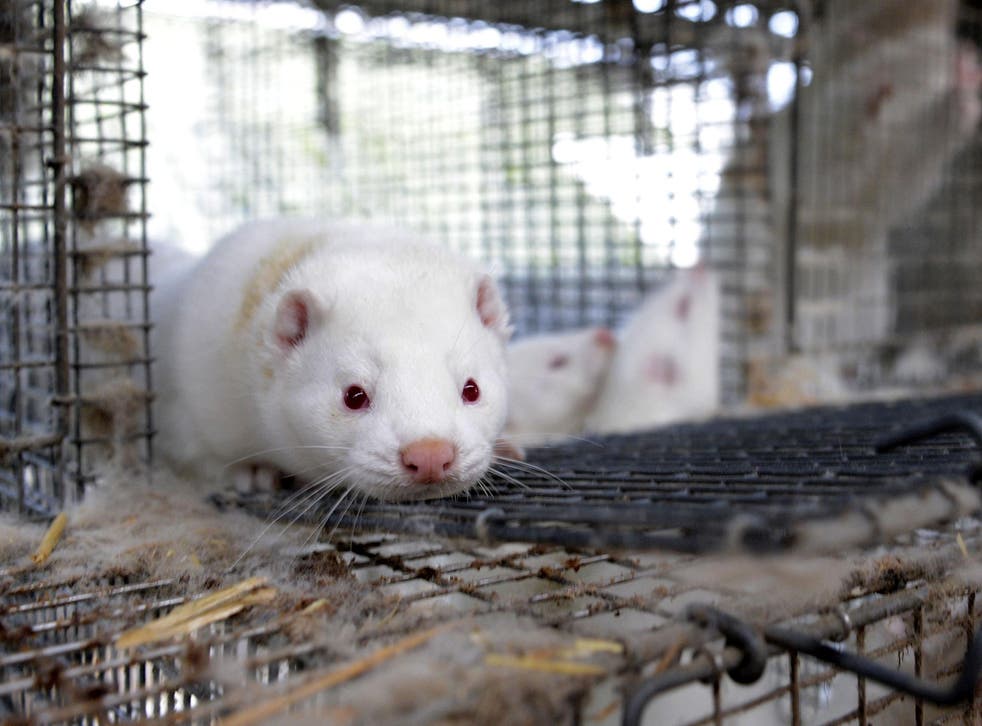 Norway's government has pledged to shut all fur farms by 2025, a move welcomed by animal rights charities.
The country is the 14th European nation to phase out fur farming, according to Humane Society International (HSI), which campaigns against the fur trade.
Norway's Conservative Prime Minister Erna Solberg made the pledge to shut down all fox and mink farms as part of a deal with the anti-fur Liberal Party, which is now set to join her two-party minority government.
Guri Wormdahl, of the Norwegian Fur Breeders Association, said the organisation was "shocked [and] shaken to the core" by the news.
There are nearly 250 fox and mink farms in Norway, according to the organisation's website, and mink production is currently increasing, with several new farms under construction. The country currently produces around one million pelts a year.
The number of farms used to be far higher, however. In 1939, Norway was the world's biggest producer of fox fur and was home to almost 20,000 farms, according to a government report.
In 2013, the Nordic country produced just 3 per cent of the world's fox furs and only 1 per cent of global mink output, with both markets now dominated by China.
"It's not a very lucrative business in Norway," said Sveinung Fjose, of Menon Business Economics and an expert on fur farms. "It wouldn't harm the Norwegian economy severely" to close it down.
Animal welfare organisations were delighted at the news.
"We are thrilled to see such an unequivocal pledge from the Norwegian government to ban all fur farming," said Ruud Tombrock, executive director of Humane Society International's Europe branch.
"We also hope that Norway's fur farmers will decide to dismantle their businesses before the phase out deadline. Factory farming wild animals for fur in appallingly deprived conditions is unconscionably cruel, so to see a ban on this dreadful trade in a Scandinavian country is truly historic."
Campaigning charity Animal Defenders International (ADI) also welcomed the news. The group has been at the forefront of the movement to end the international fur trade, which it claims causes the death of more than 110 million animals a year.
In September last year, ADI activists released footage filmed on a Polish fur farm showing two Arctic fox cubs dragged from their cages and electrocuted to death.
The foxes seen on the farm allegedly had bent feet and overgrown claws, which ADI claimed was the result of the animals spending their entire lives standing on floors made of wire mesh.
"Wherever this cruel trade exists, there is suffering and death," ADI said in response to the news from Norway.
The group was "delighted" at the announcement, but insisted that the closure of fur farms does not mean the demise of the fur industry.
Despite banning fur farming in 2000, the UK continues to export and import large amounts of fur, according to ADI.
UK news in pictures

Show all 50
In addition, an investigation by HSI last year allegedly found that real cat fur labelled as fake had been found in a pair of shoes sold in UK high street store Missguided.
"We have been finding an increasing amount of fur either mislabelled or not labelled at all. This is misleading ethical consumers, who assume it is fake because it's cheap. Consumers don't know what they are buying," said Claire Bass, director of HSI UK.
"Ultimately, banning the import or sale of fur is the final nail in the coffin for this industry," Wendy Higgins, spokesperson for HSI, told The Independent.
"It's also critical that we continue working with retailers and designers to take fur out of fashion from the top down."
Ms Higgins welcomed the announcement last year by fashion label Gucci that the brand would soon become "fur-free" - a pledge also made by Michael Kors - but said more needed to be done.
"There are still far too many celebrities wearing fur. Whether it's Katie Price in her raccoon dog fur pom-pom hat or Kim Kardashian in a full length fur coat, it glamorises a grim industry and needs to stop."
Additional reporting by Reuters
Join our new commenting forum
Join thought-provoking conversations, follow other Independent readers and see their replies