Norway is now a nuclear target over US Marines posted there, senior Russian politician warns
'How should we react to this? We have never before had Norway on the list of targets for our strategic weapons,' says Frants Klintsevitsj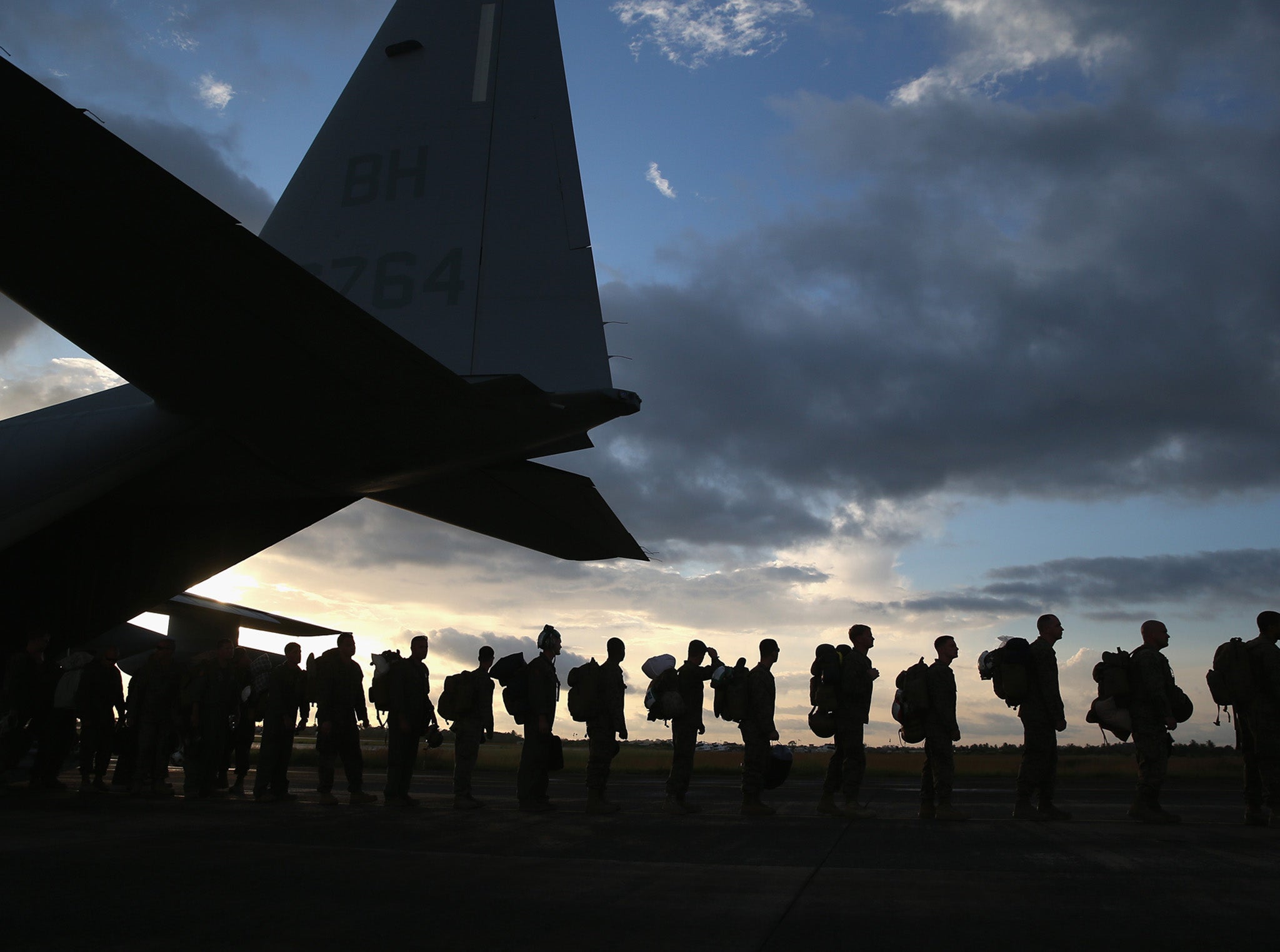 Norway is now a nuclear target due to the deployment of 330 US Marines in its borders, a senior Russian politician has warned.
Frants Klintsevitsj, the deputy chairman of Russia's defence and security committee, told TV2 Norwegian citizens "will suffer" from US military presence in the country.
Mr Klintsevitsj said: "This is very dangerous for Norway and Norwegians.
"How should we react to this? We have never before had Norway on the list of targets for our strategic weapons.
"But if this develops, Norway's population will suffer."
The US troops will be stationed in Værnes, around 1,000km (600 miles) from the Norwegian border with Russia.
Refuting the angry Russian reaction to the deployment, Norway's defence minister, Ine Eriksen Søreide said: "There is no objective reason for the Russians to react to this.
"But the Russians are reacting at the moment in the same way toward almost everything the Nato countries are doing."
Russian warships move through English Channel under Royal Navy watch
Norway, a member of Nato since 1949, has long held large amounts of US military equipment in tunnels dug into mountains.
World news in pictures
Show all 50
The Norwegian government also argued Nato troops had been training in the country for decades. It added the US deployment did not constitute a permanent US base and was a trial to be evaluated in 2017.
Relations between Russia and the West have deteriorated over the last few months largely due to Russian involvement in the Syrian civil war.
Russia was recently voted off the United Nations Human Rights Council amid mounting allegations of being responsible for war crimes over its actions in Syria.
MI5 chief Andrew Parker has announced the Russian state poses a growing threat to stability in the UK.
Boris Johnson calls for protests outside the Russian Embassy over Syria conflict
He told The Guardian: "[Russia] is using its whole range of state organs and powers to push its foreign policy abroad in increasingly aggressive ways – involving propaganda, espionage, subversion and cyber-attacks.
"Russia is at work across Europe and in the UK today. It is MI5's job to get in the way of that."
Nato member states have laid down plans to deploy thousands of troops to Eastern Europe and Baltic states as Russia bolsters its military presence on its western borders with Europe.
Last month, Russia sent a large naval detachment on its way to the Middle East through the English Channel, which was largely interpreted as a signal to the West.
Join our commenting forum
Join thought-provoking conversations, follow other Independent readers and see their replies