Norway: Policeman accidentally shoots colleague while discussing accidental shootings
Officer is fined around £1,200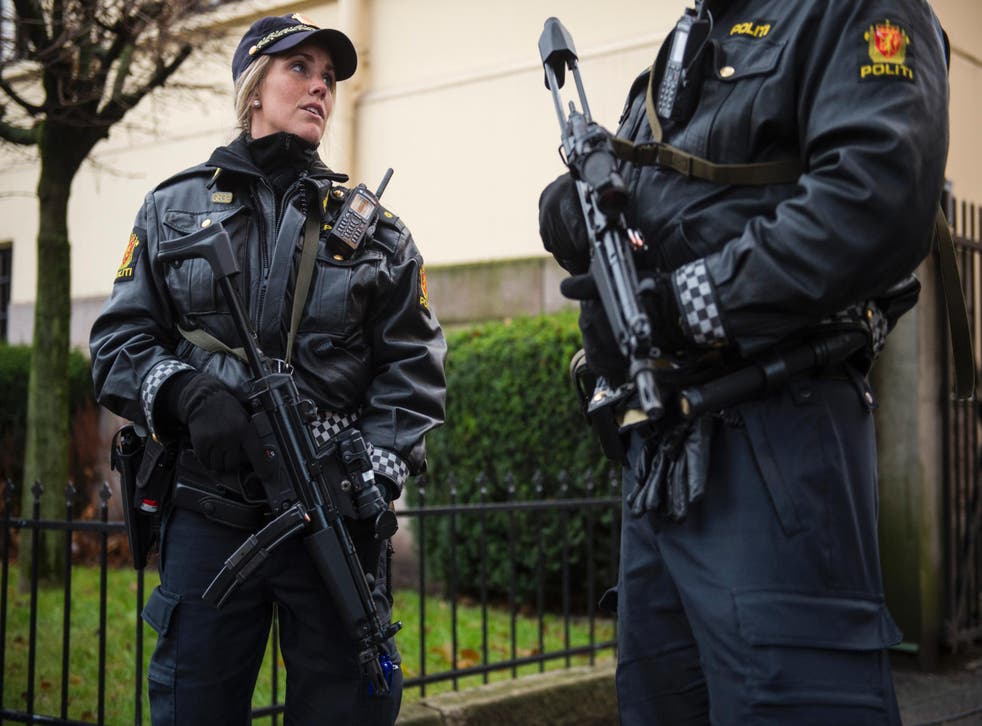 A police officer in Norway accidentally shot a colleague while they were discussing the dangers of accidental weapon discharges.
The incident took place at a police station in Namsos and Fosnes last year but has just been revealed due to an investigative report.
According to the report, the officers were talking when the male officer put his hand in his female colleague's holster.
The female officer moved to pull his hand away, causing the pistol to discharge, Norway Today reported.
The bullet entered below the woman's right knee and came out further down. It did not hit any bones but did cause some nerve damage.
A report on the incident by the Norwegian Bureau for the Investigation of Police Affairs said: "He had not previously ascertained that the gun was unloaded."
World news in pictures

Show all 50
The report added that the male officer wanted to "show or try something on her service pistol while it was still in the holster she carried on the hip".
It said: "He got behind her and the next thing she remembers is that it went 'bang' and that she was lying on the floor and 'really hurt' in the right leg."
The male officer has accepted a 12,000 kroner (£1,200) fine over the incident, imposed by the Bureau for the Investigation of Police Affairs.
The Norwegian police began routinely carrying firearms in November 2014 due to a perceived higher terrorist threat level.
It had planned to disarm its officers in November 2015, but this was suspended after the Paris terror attacks.
However, it was announced in January that officers would stop carrying firearms "as soon as possible".
Register for free to continue reading
Registration is a free and easy way to support our truly independent journalism
By registering, you will also enjoy limited access to Premium articles, exclusive newsletters, commenting, and virtual events with our leading journalists
Already have an account? sign in
Register for free to continue reading
Registration is a free and easy way to support our truly independent journalism
By registering, you will also enjoy limited access to Premium articles, exclusive newsletters, commenting, and virtual events with our leading journalists
Already have an account? sign in
Join our new commenting forum
Join thought-provoking conversations, follow other Independent readers and see their replies