Norway wants to move its border 20 metres left – so it can give Finland a mountain
Man who started the campaign says move 'would barely be noticeable
Adam Barnett
Friday 18 December 2015 01:27 Comments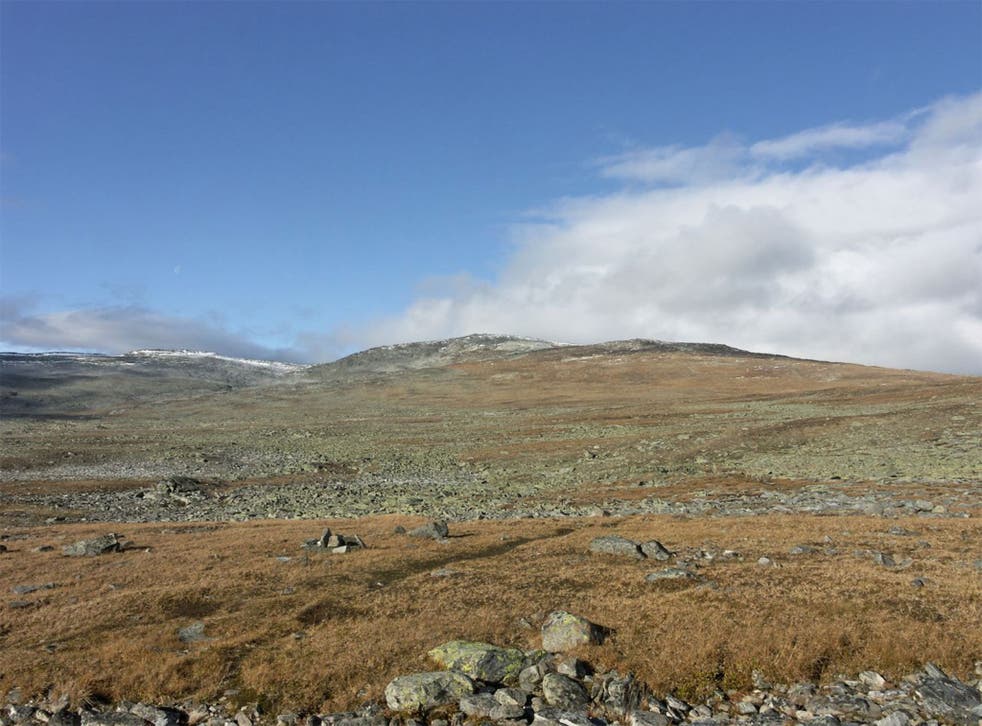 As politicians meet in Europe to discuss border controls, campaigners in Norway have proposed moving their own border west – to give their neighbours in Finland a mountain.
A social media campaign launched by Bjorn Geirr Harsson, a retired employee of the Norwegian Mapping Authority, suggests Norway could shift its eastern border 20 metres (66 feet) so that the Halti mountain peak could become part of Finland.
The proposal was intended as a gift to celebrate the 100-year anniversary of Finland's independence in 2017.
"We would not have to give away any part of Norway. It would barely be noticeable," said Mr Harsson, 75, speaking to the Norweigian website, The Local. "And I'm sure the Finns would greatly appreciate getting it."
The Halti is only 1,365m (4,479ft) tall, placing it well out of the list of Norway's top 200 highest peaks.
But Finland has no mountain peaks of its own, so even the Halti's lowest slopes would become Finland's highest peak.
His campaign page on Facebook adds: "Not only will this be a great gift, but how many countries can brag about having given a mountain as a gift?"
10 best places to live in the world according to UN

Show all 10
Mr Harsson came up with the idea having flown over Norway for business and wondered why only part of the mountain was inside Finland.
He took his proposal to Anne Cathrine Frostrup, his former employer and head of the NMA, who backed the idea.
Time-lapse of the Northern Lights over Norway
The 'Halti as an anniversary gift' campaign has received over 2,000 'likes' on Facebook only a week after it was launched.
Register for free to continue reading
Registration is a free and easy way to support our truly independent journalism
By registering, you will also enjoy limited access to Premium articles, exclusive newsletters, commenting, and virtual events with our leading journalists
Already have an account? sign in
Join our new commenting forum
Join thought-provoking conversations, follow other Independent readers and see their replies