Paris attackers interview with French TV station: 'We are defenders of the Prophet... We took vengeance', said Charlie Hebdo killer Cherif Kouachi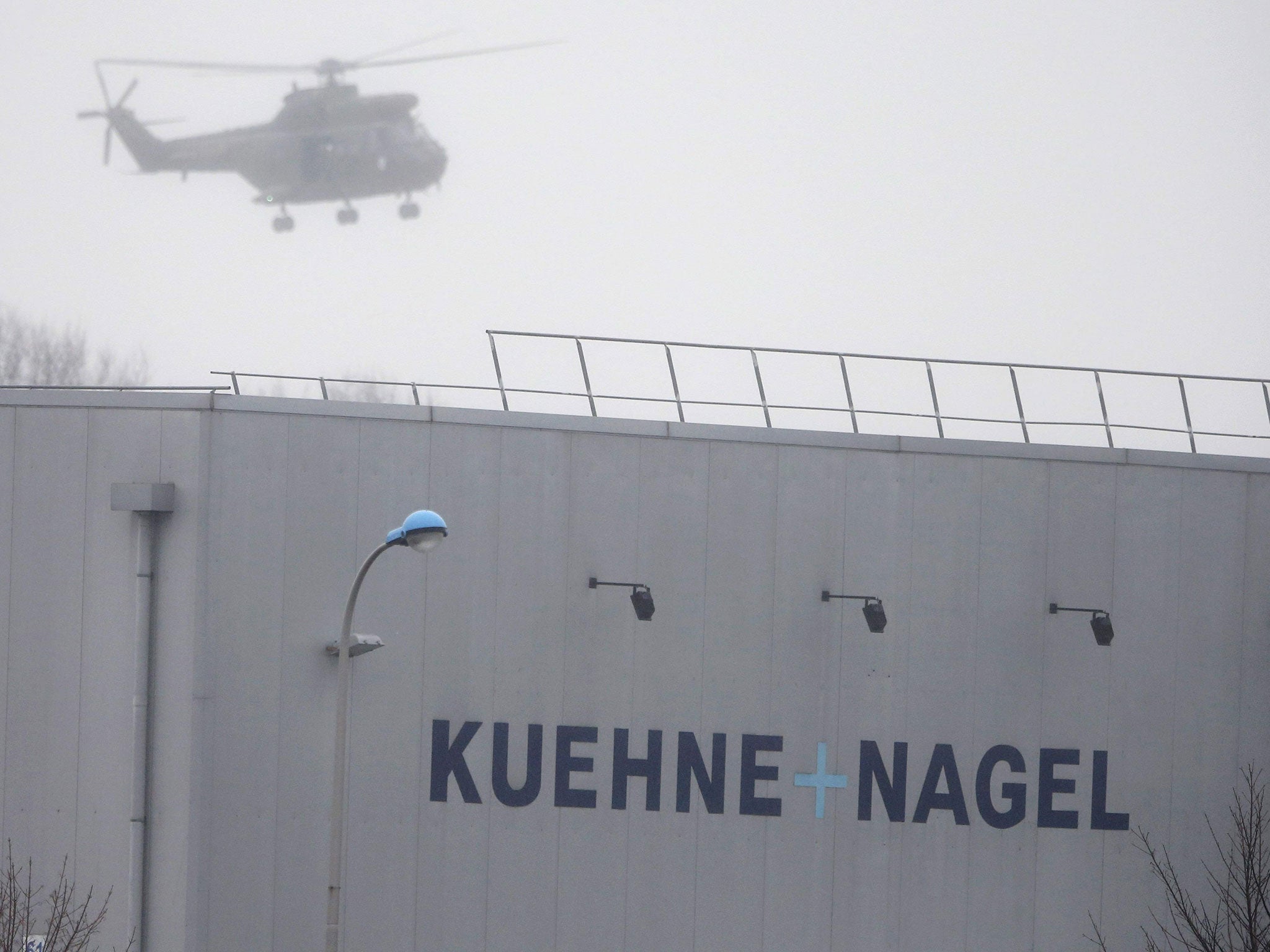 Two of the terrorists killed on Friday evening gave chilling telephone interviews to a French TV station while they were under police siege.
The interview (full transcript below) given by Chérif Kouachi, 32, one of the Charlie Hebdo killers, is calm, lucid, and he is utterly convinced of the righteousness of his cause. The interview given by Amedy Coulibaly, the kosher supermarket killer is shorter and more confused.
The two statements to BFMTV are also contradictory. Kouachi says that he and his brother are working for al-Qaeda – and especially the American cleric Anwar al-Awlaki, killed by a drone in Yemen in September 2011.
In pictures: Kosher grocery attack in Paris
Show all 25
Coulibaly said he was working for Isis. He said he was working "in synchronisation" with the Kouachi brothers. They were to attack Charlie Hebdo. He was to attack the police.
Kouachi proudly asserts that his "Islamic code" forbids him from attacking civilians. Coulibaly later fired at random at men, women and chidren in a Jewish supermarket. He called BFMTV of his own initative and told them that four people were already dead. He said Jews were a legitimate target in revenge for the deaths of Muslims in Palestine.
The two minute interview with Chérif Kouachi, given in full below, was conducted by the BFMTV journalist, Igor Sahiri at 9am on Friday. Mr Sahiri called the print works where the brothers had taken refuge and Chérif answered the phone.
The interview was immediately shared by BFMTV with police but not broadcast until after the two sieges ended in a hail of bullets.
Another radio station, RTL, spoke briefly to Coulibaly during the siege. He said little but failed to hang up properly and the station recorded his following somewhat garbled comments to his hostages.
"I think of those who had to put up with Bashar al-Assad in Syria. He tortured people. Nobody did anything for years. Then bombers, coaltion of 50,000 counries and all that. Why are they doing that? There was norhtern Mali and Syria. They have to stop attacking Islamic State and stop forcing us to unveil women and stop putting my brothers in prison for nothing."
Full transcript: Chérif Kouachi to BFMTV
Chérif Kouachi: I just want to tell you that we are defenders of the Prophet. I, Chérif Kouachi, was sent by al-Qaeda in Yemen. I was over there. I was financed by Imam Anwar al-Awlaki.
Journalist: OK. How long ago, roughly?
Kouachi: A long time ago. Before he was killed.
Journalist: OK, so you came back to France recently.
Kouachi: No, a long time ago. I had to know how I could do things properly.
Journalist: Are you just there with your brother?
Kouachi: That's not your problem.
Journalist: Do you have other people there with you?
Kouachi: That's not your problem.
Journalist: Do you intend to kill again in the name of Allah. Or not?
Kouachi: Have we killed other people in the last few days when you were looking for us? Go on. Tell me.
Journalist: You killed journalists.
Kouachi: Wait. Did we kill civilians when you were looking for us in the last two days?
Journalist: Have you killed anyone this morning?
Chérif: We are not killers. We are defenders of the Prophet.
We are not like you. We defend the Prophet. There, there is no problem. We can kill. But we don't kill women. It is you that kill the children of Muslims in Iraq, in Afganistan, in Syria.
That's not us. We have a code of honour, us, in Islam.
Journalist: But you took vengeance...
Kouachi: That's right. We took vengeance. That's it. You said it all. We took vengeance.
BFM TV broadcast only a short extract from its interview with Coulibaly but revealed the other details mentioned earlier. He called the station at 3pm on Friday and spoke to the deputy news editor Alexi de la Housse.
Broadcast extract: Amedy Coulibaly with BFMTV
Journalist: Are you acting in connection with the Kouachi brothers?
Amedy Coulibaly: Yes. We had synchronised things to do operations together.
Journalist: Are you still in contact with them?
Coulibaly: No
Journalist: Did you have a plan of action? Did you intend to make other attacks?
Coulibaly: No. We synchronised things at the beginning. It was agreed they would take care of Charlie Hebdo. I would deal with the police.
Join our commenting forum
Join thought-provoking conversations, follow other Independent readers and see their replies