As it happened: 16 arrests made in night of anti-terror raids across Belgium, but Salah Abdeslam still missing
Belgian PM Charles Michel warns threat of 'serious and imminent' attack in Brussels remains
Adam Withnall
,
Doug Bolton
Sunday 22 November 2015 10:25 Comments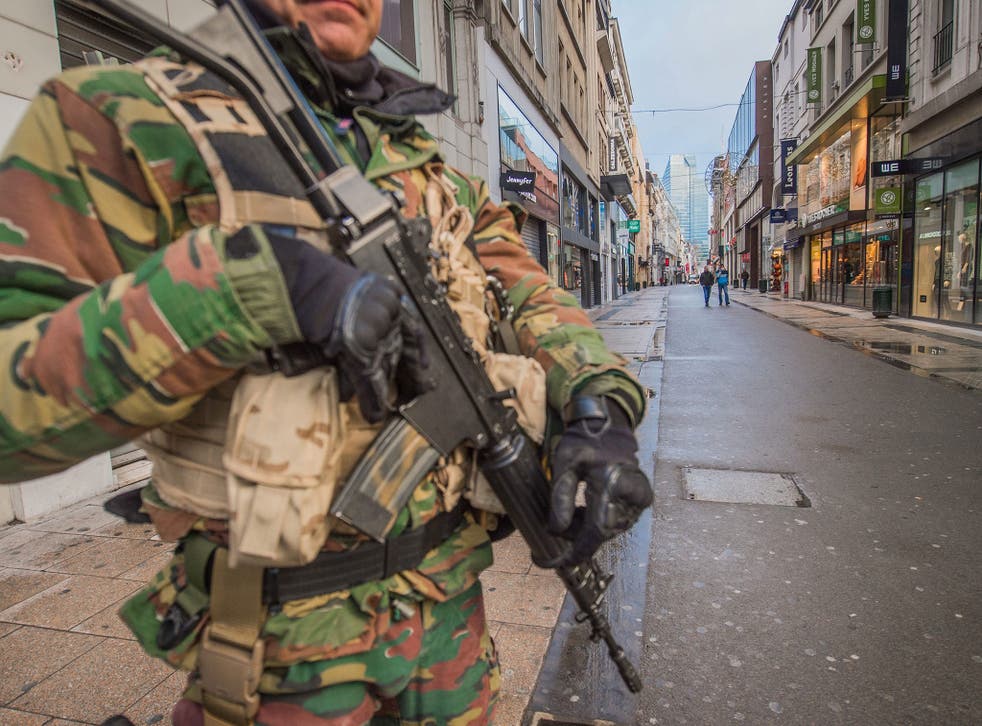 Here are the latest updates:
Belgian PM announces highest terror threat level will remain into Monday
Brussels remains on high level of alert during large police operations in the streets
Identity of third attacker involved in Stade de France suicide bombing identified
Charles Michel orders all schools and universities to close
Brother of on-the-run suspect Salah Abdeslam appeals for him to 'surrender'
Osborne tells Andrew Marr a lost Syrian vote would be 'publicity coup for Isis'
Labour's John McDonnell hints at possible rethink on support for air strikes
Armed police and soldiers are patrolling the streets, subways are closed and many shops have shut their doors in the Belgian capital Brussels as the government issued a warning over possible Paris-style terror attacks.
At least one suspect from the deadly Paris attacks just over a week ago is at large and was last seen crossing into Belgium.
Belgian prime minister Charles Michel said the decision to raise the threat alert to its highest setting was taken "based on quite precise information about the risk of an attack like the one that happened in Paris ... where several individuals with arms and explosives launch actions, perhaps even in several places at the same time".
At least one Paris attacker, Salah Abdeslam, crossed into Belgium the morning after the attacks. Paris officials say they have no firm information on Abdeslam's whereabouts, including whether he was in the Brussels area.
Brussels, a city of more than one million, is home to the headquarters of the European Union, the Nato alliance and the offices of several multinational corporations.
Register for free to continue reading
Registration is a free and easy way to support our truly independent journalism
By registering, you will also enjoy limited access to Premium articles, exclusive newsletters, commenting, and virtual events with our leading journalists
Already have an account? sign in
Join our new commenting forum
Join thought-provoking conversations, follow other Independent readers and see their replies