Paris attacks: Syringes, pizza boxes and smartphones found at hotel rooms and flat used by bombers
Salah Abdeslam reportedly hired two hotel rooms in Alfortville, while a rented flat in Bobigny was in his brother's name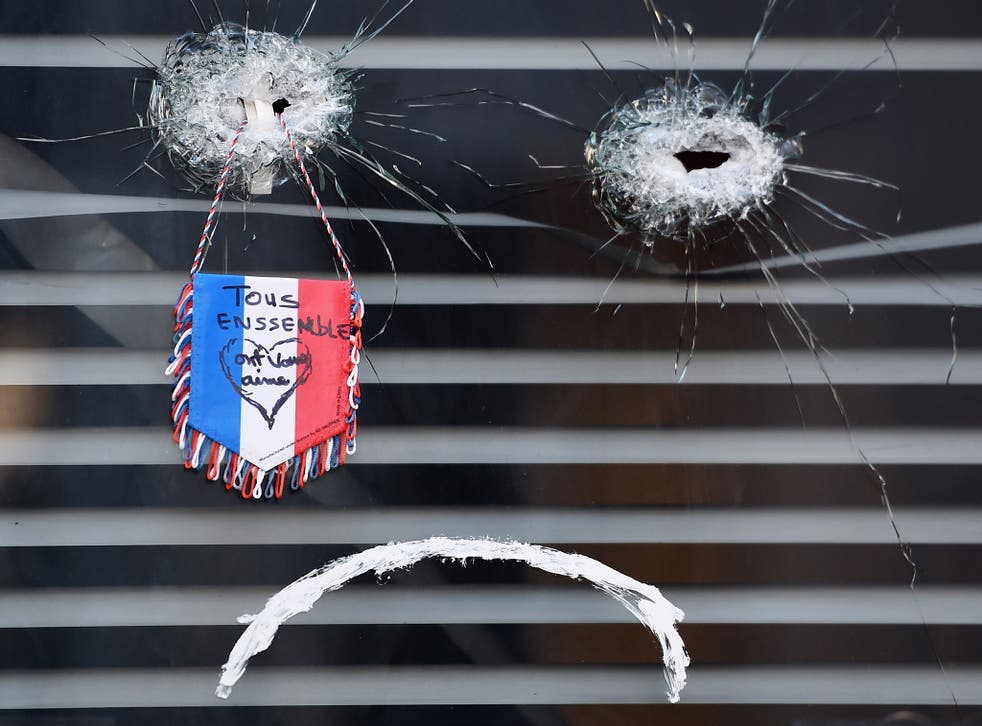 Hotel rooms and a possible "safe house" used by the gunmen who killed 129 people in the Paris attacks have been uncovered by police.
Salah Abdeslam, who is the subject of a Europe-wide manhunt, used his credit card to rent two rooms at a hotel in Alfortville, a south-eastern suburb of Paris.
At least two attackers or accomplices are said to have arrived at the hotel, which does not have CCTV, two days before the attack in a suite able to fit around six people.
Vidoe: police raid Paris bomber's home
Le Point newspaper gained access to rooms 311 and 312, where reporters found a set of syringes and tubes scattered on a coffee table, near takeaway pizza boxes and overturned mattresses.
The needles could support speculation that some of the attackers were drugged following survivors' accounts of their "zombie-like" behaviour, although police have not announced the results of forensic analysis.
News of the hotel rooms came after the discovery of another apartment used by at least one of Friday's suicide bombers.
Le Figaro reported that GPS data from a Seat Leon used by the attackers traced Brahim Abdeslam to a rented apartment in Bobigny, a north-eastern suburb of Paris.
Investigators found laptops and smartphones in the property, used in the days before the attack, leading to speculation it was used by a "safe-house".
In pictures: Paris attacks

Show all 25
Abdeslam reportedly rented it from 10 to today, 17 November.
The owner of the flat told Libération he met three men who said they worked for a Belgian security firm.
Police were continuing the hunt for his brother today as he remains on the run.
He is suspected of involvement in the attacks but has not been seen since being stopped near the Belgian border in the early hours of Saturday morning, when police let him go.
Two Belgian men have reportedly admitted picking him up from Paris after receiving a call at around 2am but say they had no knowledge of Salah's role in the massacres.
Join our new commenting forum
Join thought-provoking conversations, follow other Independent readers and see their replies