Paris mayor announces creation of French capital's first refugee camp to house hundreds of asylum seekers
Anne Hidalgo said it would provide day care and longer-term accomodation for families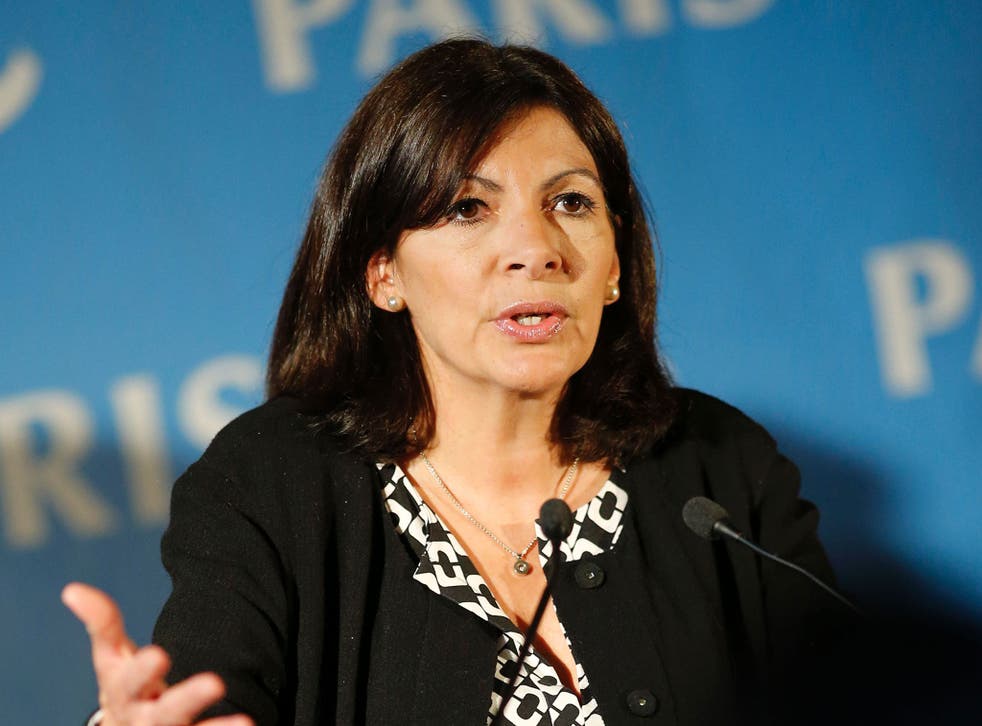 The first official refugee camp in Paris is to open within weeks to house hundreds of "destitute" asylum seekers in the French capital.
Anne Hidalgo, the city's mayor, said the site would conform to United Nations regulations and offer respite to migrants.
"We have identified several sites in the north of Paris in which we can create a centre…conforming to UN conditions," she told a press conference.
"I hope that it will provide both a day care centre to assess people's situation and also a site that allows the accommodation of those arriving destitute."
Moment huge ship full of refugees capsizes
The precise location of the camp has not yet been announced but Ms Hidalgo said it is expected to open within six weeks.
She said she was inspired by work at Grande-Synthe in Dunkirk on France's northern coast, where the country's first internationally recognised refugee camp opened earlier this year.
Wooden cabins have been built there to house up to 2,500 people, many of whom are attempting to reach the UK, along with thousands of other asylum seekers to the west in the Calais "Jungle".
Ms Hidalgo said the structure would be built quickly but with "all necessary comfort" for families, including some of whom are already sleeping rough in Paris' subways and parks such as Les Jardins d'Eole.
Her announcement came as thousands of asylum seekers continued to arrive in Europe over the Central Mediterranean following efforts to close the smuggling route over the Aegean Sea with the controversial EU-Turkey deal.
A string of boat disasters in the Mediterranean has put 2016 on course to be the deadliest ever year for refugees, with at least 880 migrants believed to have died last week alone.
Calais and Dunkirk camps

Show all 16
Deaths are up more than a third compared to the same period last year, according to figures compiled by the United Nations refugee agency (UNHCR).
Around 204,000 asylum seekers have arrived by sea in Europe so far this year – 156,000 in Greece and 47,000 in Italy.
The closure of borders throughout the Western Balkans route formerly used to reach western Europe has left thousands of refugees trapped across the continent and refugees have also been killed attempting to cross the English Channel, either through the tunnel or by boarding ferries, rowing or even swimming.
An RNLI rescued 18 Albanian asylum seekers, including two children, and two British smugglers after their inflatable boat began to sink off the coast of Kent on Saturday night.
David Cameron has announced that Britain is to send a warship to the Mediterranean to combat people smuggling as EU operations continue.
Join our new commenting forum
Join thought-provoking conversations, follow other Independent readers and see their replies