Paris stabbing attack by Eiffel Tower prompts Islamophobic claims
'This assault follows a dispute between four women over a dog,' Paris police say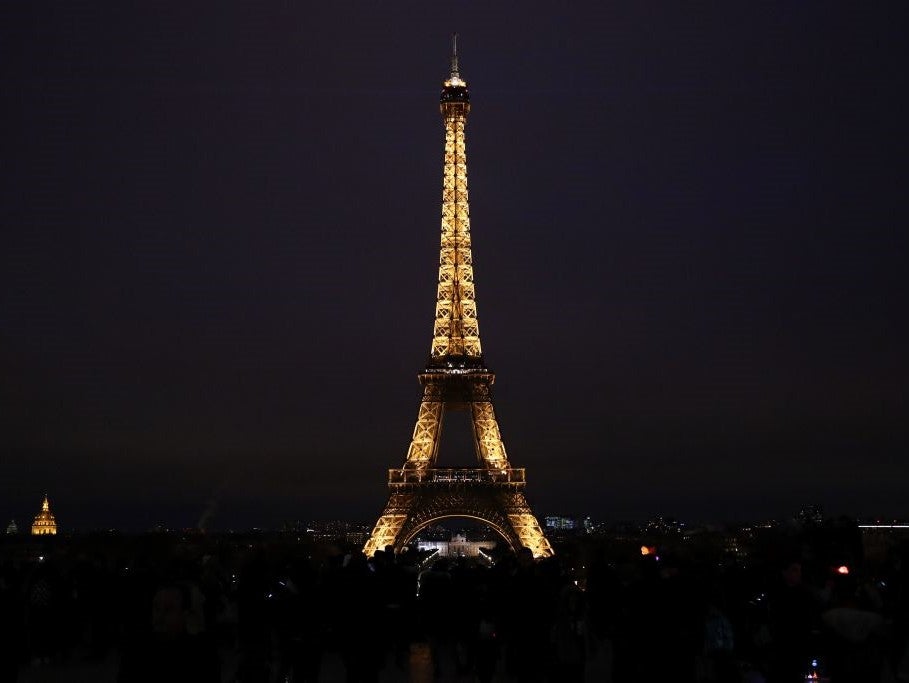 Leer en Español
Two women were attacked with a knife near the Eiffel Tower following a dispute over a dog, according to Paris police.
The stabbing on Sunday night took place just before 8pm on the Champ-de-Mars, just two days after a teacher was decapitated in a Paris suburb by a suspected Islamist terrorist. 
The names of the victims have not been released but local media report that they were French citizens of Algerian descent.
The timing of the stabbing incident prompted speculation online that it was a racially motivated reprisal attack, though investigators have not confirmed this.
Police released a statement on Tuesday saying that the altercation stemmed from an argument about a dog.
"This assault follows a dispute between four women over a dog not kept on a leash and running near the children of the two victims," police said.
"Police present at the scene managed to arrest one of the alleged perpetrators of this assault. The investigators are doing everything they can to arrest the second perpetrator."
Police described the injuries of the victims as "non-life threatening".
Earlier on Sunday, thousands of people came together at Place de la Republique in the capital to show solidarity with murdered teacher Samuel Paty.
The perpetrator is alleged to be a radicalised terrorist who targeted Paty for showing images of the Prophet Muhammad during a classroom discussion on freedom of expression.
Following Sunday's attack on the two women, several widely-shared posts on social media claimed that the attack took place because the women were Muslim.
One tweet shared more than 30,000 times claimed the victims "were violently stabbed because they are Muslims and veiled."
A short video appearing to show the moments leading up to the attack does not include any Islamophobic remarks. A dog can be heard barking as a woman calls for her children to come closer, which is shortly followed by the sound of screaming.
It is too dark in the video to make out any details of the people involved, but it soon spread online that the two victims were wearing veils.
A police source told Le Parisien newspaper that this was not the case.
The Independent has contacted Paris police for further comment with regards to whether the attack is being treated as racially motivated.
A source close to the investigation told Le Monde that no religious motive had been established.
"At this stage of the investigation, there is no evidence to support the thesis of a racist motive or that the attack was linked to the wearing of the veil," the source said.
Join our commenting forum
Join thought-provoking conversations, follow other Independent readers and see their replies