Eagles of Death Metal merchandiser 'died doing the job he loved', say family of Nick Alexander
Mr Alexander, 36, was killed as he lay on the floor trying to avoid the bullets of the gunmen who stormed the venue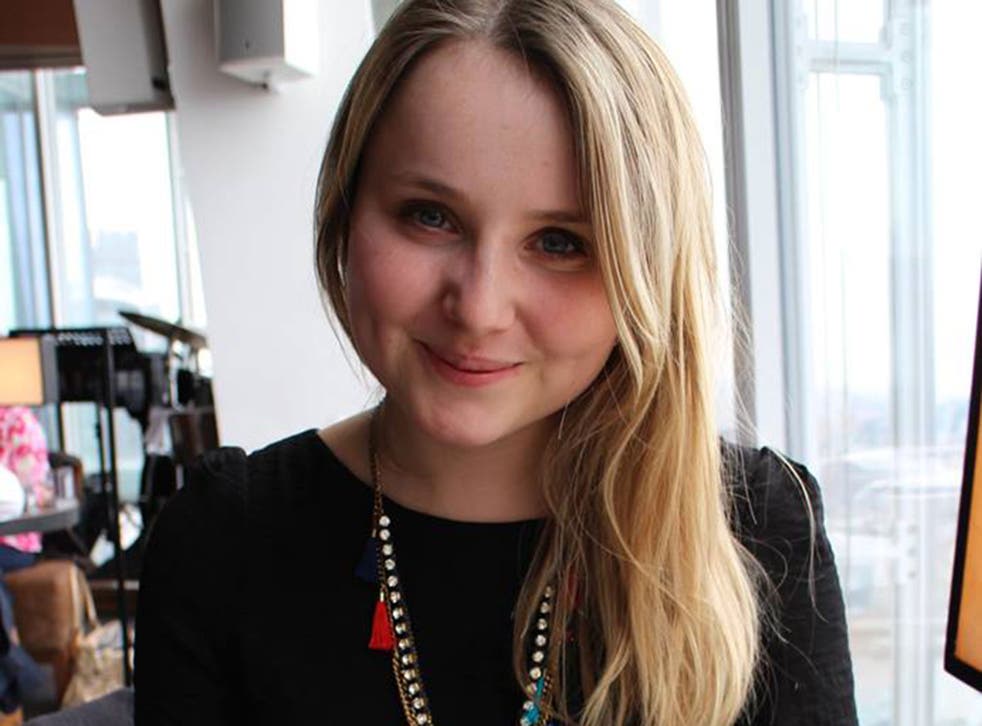 The grim process of identifying the 132 people killed in Paris is nearing completion, as families' frantic efforts to find their missing relatives were played out on social media.
The majority of the dead were French but victims from a dozen countries have been named, including one Briton, Nick Alexander, who was selling merchandise at the Eagles of Death Metal gig at the Bataclan concert venue.
He was one of the many people whose pictures were posted on Twitter under the hashtag #rechercheparis after friends and families learned of the scale of the attacks.
Mr Alexander, 36, a veteran of band tours, was killed as he lay on the floor trying to avoid the bullets of the gunmen who stormed the venue, according to a friend. "When anyone started running, they would shoot them down. So we got down on the floor," Helen Wilson told The Sunday Telegraph. "Nick was in front of me when we were lying on the ground and somebody moved and they just turned round and started shooting us."
She said she tried to give him mouth-to-mouth resuscitation after he was hit. "Then he couldn't breathe any more and I held him in my arms and told him I loved him," she said.
Mr Alexander's family said: "Nick died doing the job he loved and we take great comfort in knowing how much he was cherished by his friends around the world. Thank you for your thoughts and respect for our family at this difficult time. Peace and light."
Musicians he had worked with paid tribute and a fundraising page set up by a friend in the US had raised more than £30,000 by late on 15 November. His girlfriend, Polina Buckley, based in New York, posted a series of pictures of them together. "Sleep tight, my sweet prince. I will always love you, Nick Alexander," she wrote.
The rock journalist Guillaume Decherf was also killed at the concert. Mr Decherf had reviewed the American band's latest album for the Lesinrocks magazine two weeks earlier.
He and a friend had made a dash for the exit of the music hall when the shooting started. "When he [the friend] turned around, Guillaume was not with him so he basically walked around looking … and couldn't find him," another friend Talia Soghomonian told the BBC.
"His wife later reported Guillaume was missing … and the police said you will just have to wait until we are able to find everybody. Earlier she got confirmation that his body had been found at the morgue."
His was one of the names posted on Twitter. Ms Soghomonian later tweeted: "Thank you for all the retweets but unfortunately Guillaume B Decherf was one of the victims."
Mr Decherf – "43 going on 23" – was married with two young daughters who kept asking where their daddy was, said Ms Soghomonian. "His passion was music and writing and he lived off that," she said. "He loved Duran Duran and he loved the 80s."
The French footballer, Lassana Diarra, who had been playing at the Stade de France when suicide bombers attacked outside the stadium, confirmed that his cousin Asta Diakite – whom he described as a big sister – had been killed in the attacks.
"In this climate of terror, it is important for all of us who represent our country and its diversity to stay united against a horror which has no colour, no religion," he wrote online. "Stand together for love, respect and peace."
A young couple from Metz, who moved to the capital in 2014, were also confirmed as Bataclan victims. Friends and family spent all day trying to find Marie Lausch and Mathias Dymarski but their worst fears were confirmed late on 14 November. "The search is over, I have no words, only tears. Marie and Mathias have both left us," a friend posted.
Valentin Ribet, 26, a London School of Economics business law graduate, was another killed at the Bataclan. "Valentin worked in the litigation team, specialising in white collar crime. He was a talented lawyer, extremely well liked, and a wonderful personality in the office," said a spokesman for his firm Hogan Lovells.
Valeria Solesin, a 28-year-old from Venice, was at the concert with her Italian boyfriend and other friends when terrorists began shooting. Her friends lost sight of her as they escaped. They spent a day searching, visiting hospitals in hopes of finding her among the injured, but Italian officials have confirmed she was dead.
Thomas Ayad, 32, was one of three victims who worked for Universal Music France, the band's label. In a letter to staff, its chairman Lucian Grange wrote: "This is an unspeakably appalling tragedy. I cannot even begin to express the depth of my sorrow."
Join our new commenting forum
Join thought-provoking conversations, follow other Independent readers and see their replies