Pictures of life for Turkey's 2.5 million Syrian refugees
The EU has started to deport people back to a country accused of shooting Syrian refugees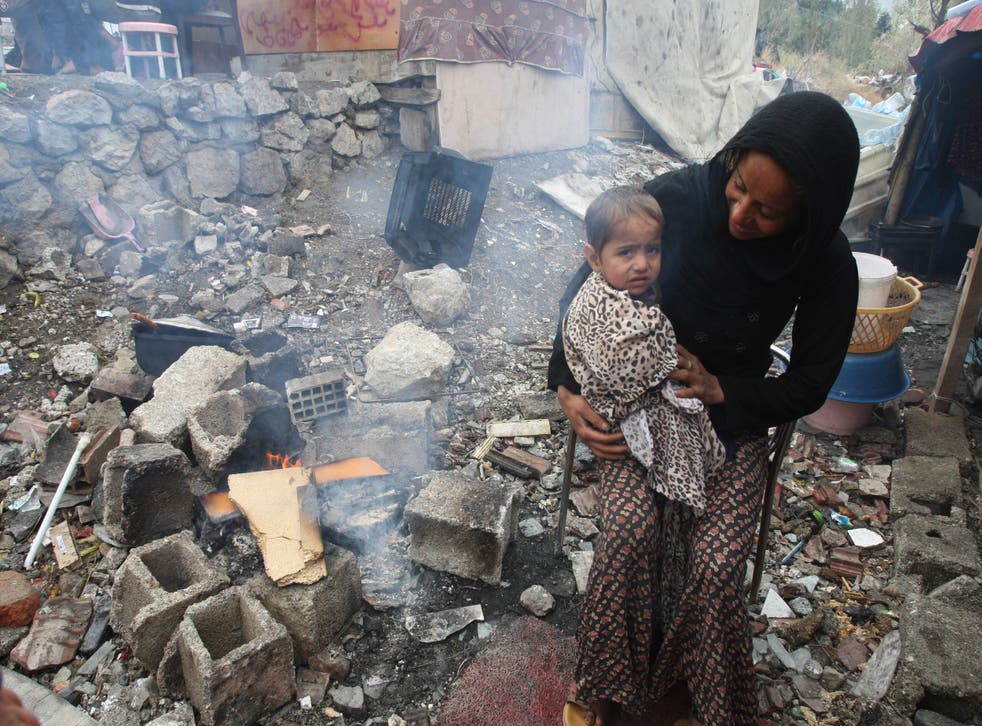 As the first wave of refugees is deported from Greece to Turkey, human rights advocates have raised concerns about the country's suitability as a destination for asylum-seekers.
Turkey is home to over 2.5 million Syrian refugees, but its refugee camps can only house around 200,000.
Images of the shelter provided to refugees upon their immediate return from Greece appear to show hundreds of people sleeping under one roof in cramped conditions.
Other pictures taken across Turkey over the last three years show many refugees from the Syrian civil war living in derelict accomodation, or on the streets of major cities such as Istanbul and Ankara.
Turkey's two million Syrian refugees

Show all 11
In addition to dangerous and unsanitary conditions within Turkey, it is alleged that Recep Tayyip Erdoğan's government is illegally deporting thousands of refugees back to Syria without hearing their applications for asylum.
The Syrian Observatory for Human Rights further alleges that 16 people seeking asylum in Turkey have been shot dead in the past four months, with three children among the victims.
And those refugees who remain in Turkey face a poor quality of life. Under Turkish law, no-one from outside of Europe can legally be considered a refugee, opening the door to potential human rights abuses.
Turkey is allegedly blocking refugees in southern regions from registering with the government, meaning they cannot access basic amenities or support. An estimated 80 per cent of Syrian refugee children in Turkey do not attend school.
Despite these concerns, Turkey has been declared a "safe country" by the EU. In return for taking back refugees, the Erdogan government will receive £4.6bn in aid from the European Union, and its citizens will win the right to free movement through the Schengen area.
Speaking to The Independent, Human Rights Watch refugee advocate Gerry Simpson said the deportation of Syrian refugees to Turkey marked a "historic day of shame" for the European community.
He continued: "Like a thief in the night, the EU kicked off its shameful refugee dumping deal under cover of dawn.
"We have a number of concerns right now, but number one is the concern that the EU is breaching European law by returning people who need protection to an unsafe country."
Register for free to continue reading
Registration is a free and easy way to support our truly independent journalism
By registering, you will also enjoy limited access to Premium articles, exclusive newsletters, commenting, and virtual events with our leading journalists
Already have an account? sign in
Register for free to continue reading
Registration is a free and easy way to support our truly independent journalism
By registering, you will also enjoy limited access to Premium articles, exclusive newsletters, commenting, and virtual events with our leading journalists
Already have an account? sign in
Join our new commenting forum
Join thought-provoking conversations, follow other Independent readers and see their replies