Turkey 'shooting dead' Syrian refugees as they flee civil war
Allegations demonstrate a shift in Turkey's attitude towards Syrian refugees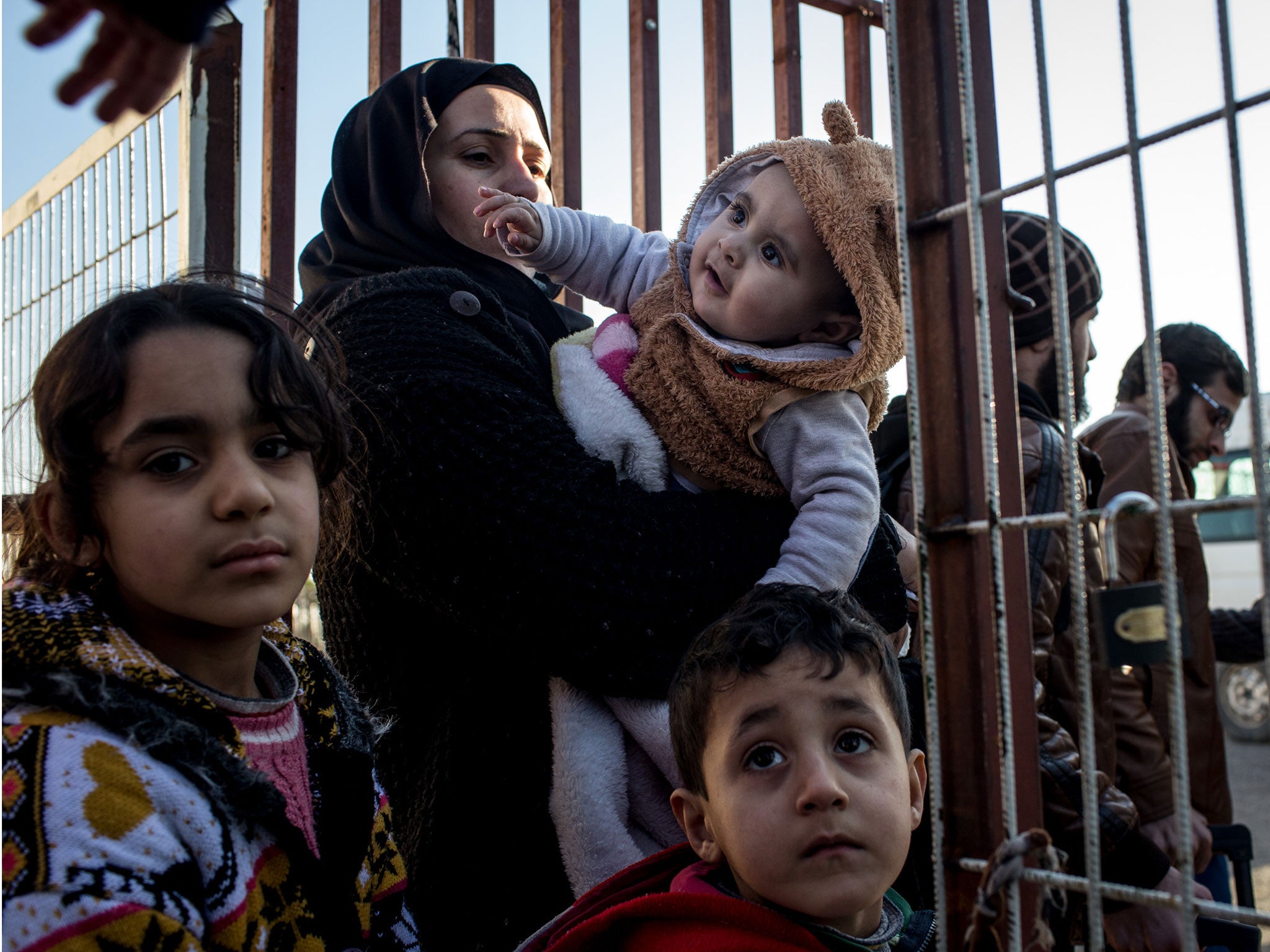 Turkish security forces have shot dead refugees escaping from the Syrian conflict, according to reports.
UK-based monitoring group the Syrian Observatory for Human Rights alleged 16 people seeking sanctuary in Turkey have been shot over the past four months.
They said those killed included three children.
Other examples compiled by the Syrian Observatory include the alleged killings of a man and his child at Ras al-Ain, at the eastern end of the Turkish-Syrian border.
In the west of the country, two refugees were reportedly shot dead at Guvveci on 5 March.
"It's in all areas. It happens to people coming from Idlib, Aleppo, Isis areas, Kurdish areas," a spokesman for the Syrian Observatory told The Independent.
Other sources, including a Syrian people smuggler based in Turkey and an officer of the UK-supported Free Syrian Police, told The Times they believed the number of refugees killed by Turkish forces was actually far higher.
They said this was because people killed on the Syrian side of the border were buried in the conflict zone, where record keeping is much more difficult.
The smuggler told the newspaper refugees attempting to cross the border would now "either be killed or captured".
Citing Turkey's former open-door refugee policy, he added: "Turkish soldiers used to help the refugees across, carry their bags for them. Now they shoot at them."
Refugee crisis - in pictures
Show all 27
It is not the first time Turkish authorities have faced criticism over their treatment of refugees.
In March, the Turkish Coast Guard allegedly attacked a dinghy filled with migrants in the Aegean.
The latest allegations are likely to cast further scrutiny on the EU migrant deal with Turkey.
Under the terms – in which Turkey is declared a "safe third country" – migrants arriving in Greek territory by boat will be deported back to Turkey in an attempt to stem the flow of people into Europe.
In return for taking back the migrants, Turkey will receive £4.6 billion in aid from the EU and its citizens will, from June, be able to travel without visas in the Schengen area.
For every migrant deported to Turkey, the EU will take in a Syrian refugee from Turkey, but this number will be capped at 72,000.
Despite the agreement's imminent April 4 implementation, many believe neither Greece nor Turkey is fully prepared to meet the terms.
There is uncertainty over how the migrants to be deported will be processed, or housed.
Many deportees are likely to be taken to the western Turkish town of Dikili.
However, the town's mayor, Mustafa Tosun, said: "Our worries are that not just Dikili but the whole region's infrastructure is not ready if they stay here - whether it's health or education facilities. We have expressed these worries."
Migrant arrivals on the Greek islands have been increasing as the agreement's deadline approaches.
Join our commenting forum
Join thought-provoking conversations, follow other Independent readers and see their replies