Iceland's Pirate Party poised to form a government after election stalemate
The country's mainstream parties have so far failed to agree a coalition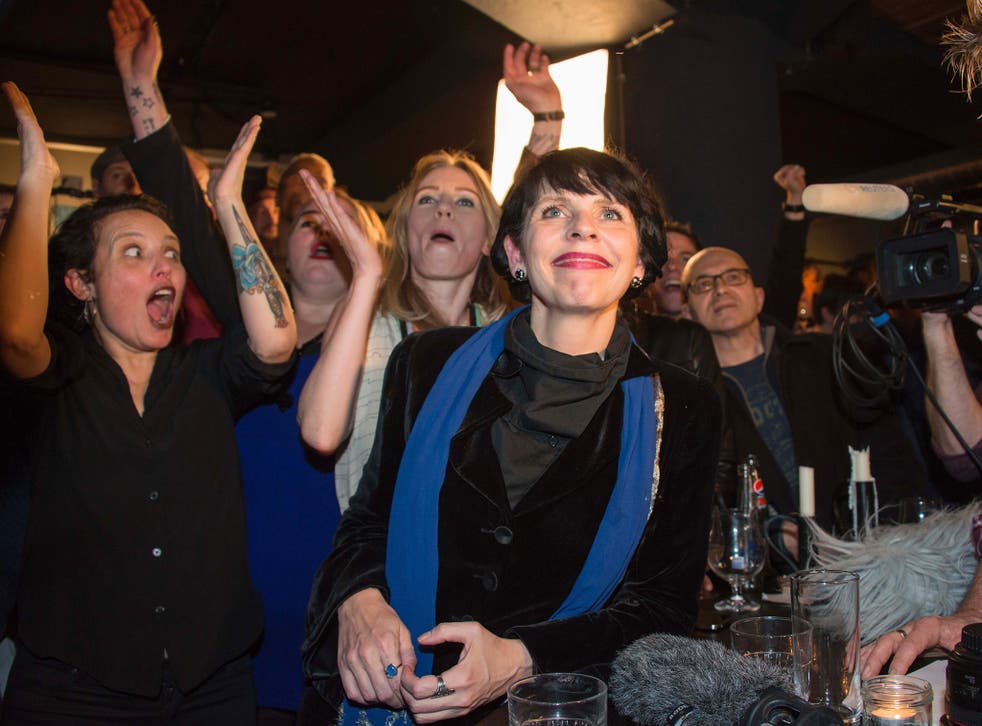 Iceland's anti-establishment Pirate Party may be asked to form a government after the country's two largest political parties abandoned their attempts to form a coalition.
The Left-Green's leader Katrin Jakobsdottir said she would give up on talks with four other parties and hand back the mandate given to her by Iceland's President Gudni Johannesson last week.
The proposed centre-left alliance has reportedly broken down over disagreements relating to health and education.
The stalemate follows the resignation of Iceland's Prime Minister, Sigurdur Ingi Johannsson, who stepped down after his centre-right Progressive Party saw its number of parliamentary seats and share of the vote halved in the general election of October 29.
The centre-right Independence Party came out top in the poll, with the Left-Greens emerging as Iceland's second-largest party.
The Pirate Party caused the major upset of the election by winning 10 out of the 63 parliamentary seats up for grabs to finish third.
Ms Jakobsdottir told Icelandic television that, "Not all the parties have the necessary conviction to continue in these talks to form a government.
"Therefore I have decided that these talks are over."
World news in pictures

Show all 50
It comes after Independence Party leader Bjarni Benediktsson also failed to form a government having taken part in similar talks last week.
The failure of the two major parties to forge an alliance has lead to speculation that the Pirate Party, formed in 2012 to campaign against copyright law and promising to fight corruption, will be the next party to be given a mandate to hold coalition talks.
Their leader, Birgitta Jonsdottir, said the party would try to form a government if President Johannesson asked them to.
But she warned: "We must find some other way than the one we are faced with now, for the reason that none of these parties seems to be able to work together".
The political chaos comes after Iceland was forced to go to the polls early due to the resignation in April of the previous Progressive Prime Minister, Sigmundur David Gunnlaugsson, over his role in the Panama Papers tax haven scandal.
Polls before the vote predicted the Pirate Party would win the most seats although the rebels were ultimately forced to settle for third place - still a significant improvement on their sixth place finish in the 2013 general election.
Register for free to continue reading
Registration is a free and easy way to support our truly independent journalism
By registering, you will also enjoy limited access to Premium articles, exclusive newsletters, commenting, and virtual events with our leading journalists
Already have an account? sign in
Register for free to continue reading
Registration is a free and easy way to support our truly independent journalism
By registering, you will also enjoy limited access to Premium articles, exclusive newsletters, commenting, and virtual events with our leading journalists
Already have an account? sign in
Join our new commenting forum
Join thought-provoking conversations, follow other Independent readers and see their replies