Munich shooting: Police investigate claims gunman 'lured his victims with Facebook post about free McDonald's'
Police have confirmed they are investigating whether the post is relevant to the massacre which left 10 people dead including the 18-year-old gunman
Rachael Pells
Saturday 23 July 2016 19:34 Comments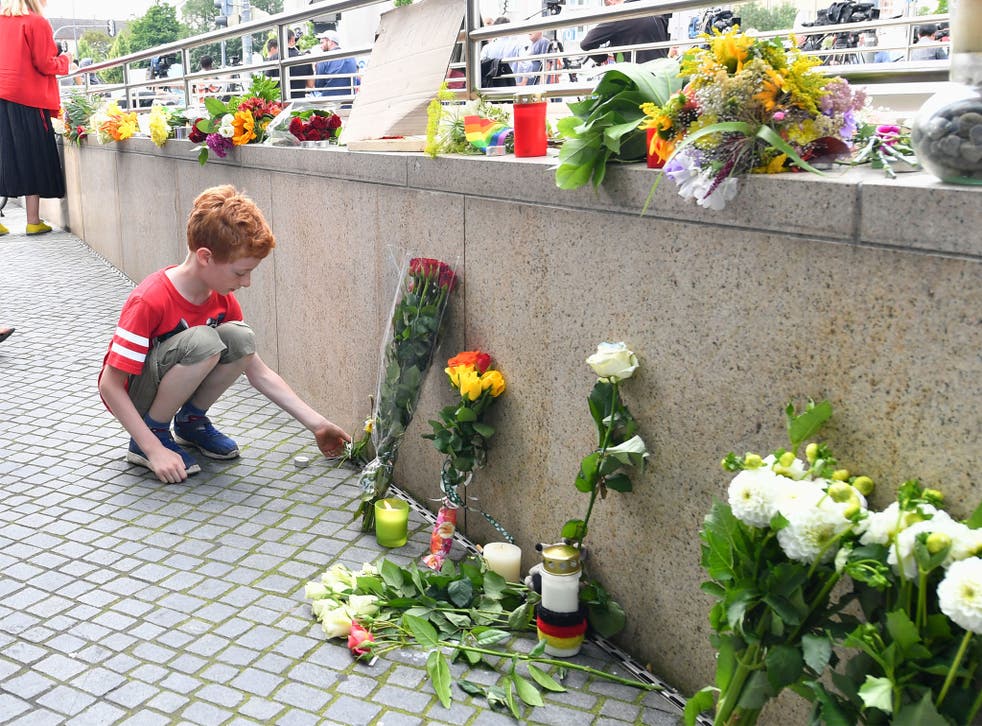 Police in Munich are investigating a Facebook message which may have been posted by the Munich gunman to lure people into a McDonald's branch before he opened fire.
Ali, an 18-year-old who killed nine people in and around the Olympia Einkaufzentrum (OEZ) shopping centre on Friday is thought to have shared the message before the attack, inviting friends to come to the fast food chain at four pm on Friday to receive free food.
Munich police investigator Robert Heimberger said it appeared that the shooter had hacked the Facebook account of a young woman.
Munich gunman I am German
The Facebook post, identified by local media outlets, said: "come today to the Maccy's at 16 o'clock at OEZ I'll buy you something but nothing too expensive".
Mr Heimberger said: "It appears it was prepared by the suspect and then sent out."
The woman reported that her account had been hacked shortly afterwards.
Munich police revealed they were examining the post during a press conference in the wake of the shooting.
Munich police president Hubertus Andrae said in response: "As to whether this may be connected with the crime we have to investigate that.
"At the moment it's simply impossible to say. It is one part of the rather comprehensive investigation that we are conducting with the federal police forces."
Nine people were killed and 16 wounded by the lone gunman, named locally as Ali David Sonboly, who later shot himself dead nearby.
The teenager opened fire inside the McDonald's branch at around 5.50pm before continuing to shoot outside the restaurant and inside the OEZ mall.
Police have reportedly raided the former home of the gunman, whose body was discovered some hours after the attack.
Register for free to continue reading
Registration is a free and easy way to support our truly independent journalism
By registering, you will also enjoy limited access to Premium articles, exclusive newsletters, commenting, and virtual events with our leading journalists
Already have an account? sign in
Register for free to continue reading
Registration is a free and easy way to support our truly independent journalism
By registering, you will also enjoy limited access to Premium articles, exclusive newsletters, commenting, and virtual events with our leading journalists
Already have an account? sign in
Join our new commenting forum
Join thought-provoking conversations, follow other Independent readers and see their replies