Police say 13-year-old girl was not 'kidnapped and raped by asylum seekers' in Berlin
Conspiracy theorists have accused police of attempting to cover up an alleged attack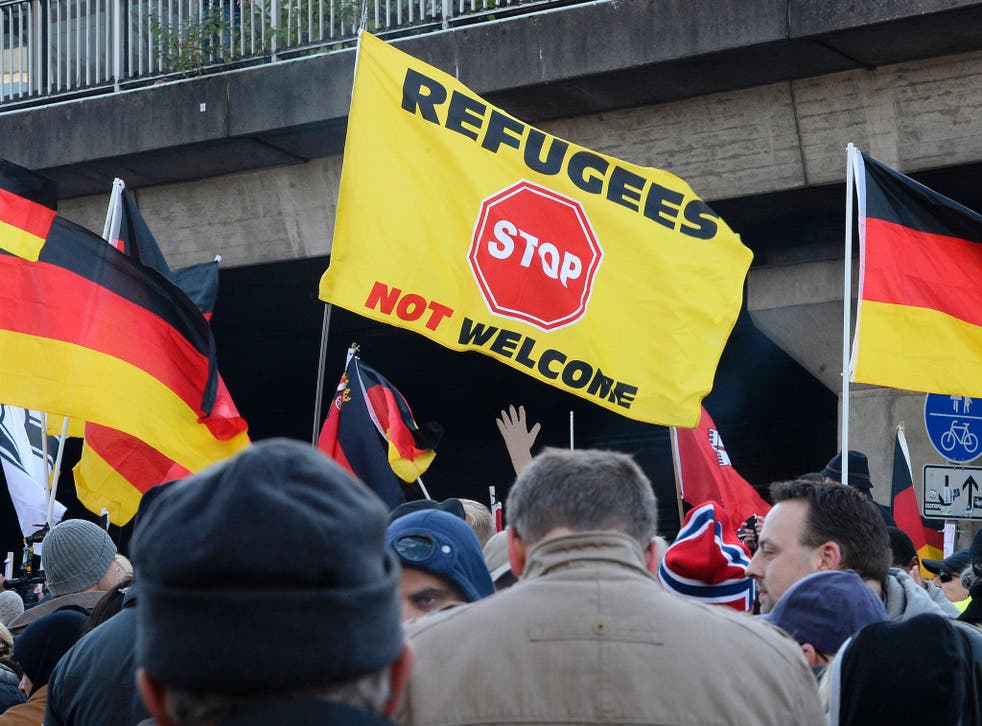 Police in Berlin have died claims of a "cover-up" over the disappearance of a 13-year-old girl after videos circulating on social media claimed she was kidnapped by asylum seekers and gang-raped.
The child, who The Independent is choosing not to name, has since been found and officers said there was no evidence of either crime.
"In recent days it has come to our notice that there is great interest from the internet community in the case of a 13-year-old girl reported missing in Marzahn-Hellersdorf and the circumstances of her absence," a spokesperson for Berlin Police said.
"It is true that the girl was briefly reported missing and has now returned. We are aware that a number of differing claims are being discussed on social media.
"The fact is – the investigation by our LKA (State Criminal Police Office) found that there was neither a kidnapping or a rape."
In response to questions on Facebook, the force said officers were aware of the videos circulating and continued to investigate the case.
"We expressly ask for your understanding that we cannot give further details, for the protection of the girl and her family," the statement added. "We are also appealing for the subject to be handled sensitively on social networks."
The Berliner Zeitung reported that the girl disappeared on her way to school on 11 January and was found the next day but conflicting claims about the incident have continued to circulate online, with videos and Facebook posts being viewed millions of times.
Interest spiked after Russia's state-owned Channel One television broadcast an interview with a woman claiming to be the girl's aunt on Saturday.
Germany reacts to Cologne New Year's Eve attacks

Show all 13
Breaking down into tears, she claimed the child was abducted and raped repeatedly in a 30-hour ordeal but that police did not believe her account.
Another woman, said to be the girl's cousin, also spoke about the alleged incident at a rally held by the far-right National Democratic Party of Germany, which has been accused of links to neo-Nazism.
She claimed that three "southern-looking" foreign men who spoke broken German lured her into a car and held her in a room for 30 hours, raping her repeatedly.
Denying claims the attack was a xenophobic hoax, she said the child had been questioned by police for three hours without her parents.
Far-right groups in Germany and around the world have seized on the rumours to argue for an immediate halt to migration, as anger continues about the sexual assaults in Cologne.
A German lawyer, Martin Luithle, has subsequently filed a complaint against the Russian journalist who appeared in a television report, accusing him of "inciting ethnic hatred" by spreading the "extremely dangerous" claims.