Polio in Ukraine: Two children paralysed as first cases of virus in Europe since 2010 recorded
The virus is highly contagious
Kashmira Gander
Wednesday 02 September 2015 22:26 Comments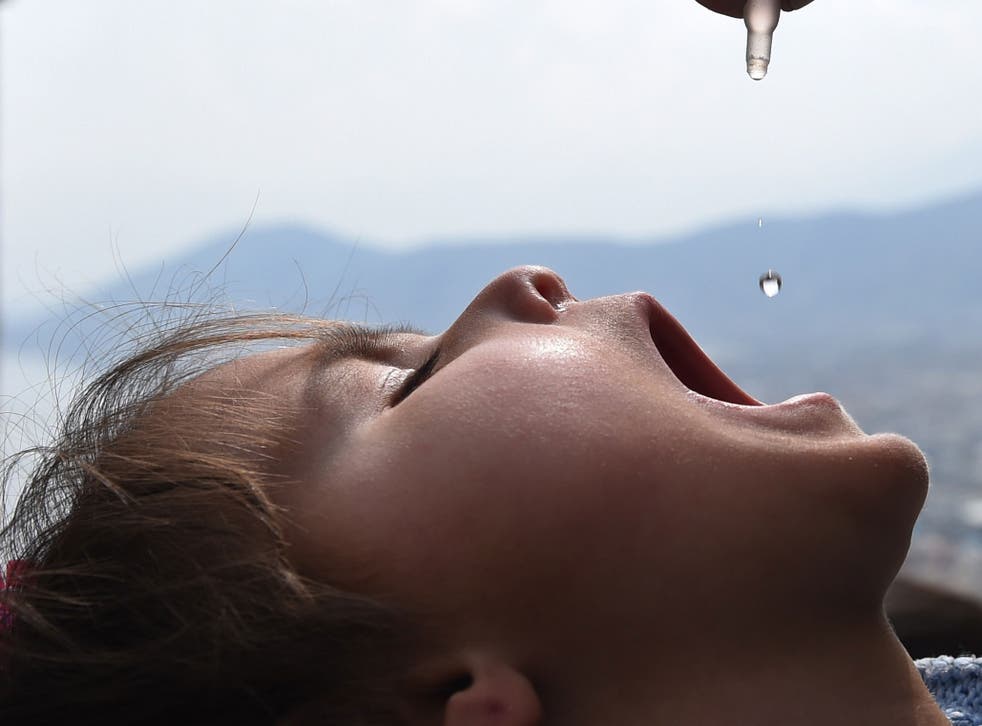 In the first outbreak of polio in Europe for half a decade, two children in Ukraine have been paralysed by the highly contagious disease.
The cases involved a 4-year-old and a 10-month old in south-eastern Ukraine, according to the World Health Organisation (WHO), in a setback for the global effort to eradicate the potentially deadly virus.
"This is an epidemic-prone disease," said Oliver Rosenbauer, a spokesman for the WHO's polio eradication department.
"This is a virus that's very good at finding susceptible children," he added.
Polio, for which there is no cure, can cause irreversible paralysis mere hours after a person is infected, by attacking the nervous system. Young children in areas with poor sanitation are most likely to be affected.
Ukraine, where a bloody conflict between government forces and pro-Russian separatists has been raging in the east since April 2014, has been rid of wild polio virus since 1996.
However, only 50 per cent of children in Ukraine were fully immunised against polio and other preventable diseases last year, according to the WHO.
Such inadequate vaccination coverage has left Ukraine vulnerable to an outbreak, the health organisation said.
Widely-used oral vaccinations contain a very weak live form of the virus and are considered to be a safe and effective way of preventing the disease. However, unvaccinated children can catch the virus when immunised children excrete it.
The virus then takes around a year for the virus to mutate and target unprotected children.
Thanks to a global vaccination campaign, polio has largely been eradicated, and only Pakistan and Afghanistan have reported cases of wild polio virus this year. Like Ukraine, Madagascar and Nigeria have suffered vaccine-derived outbreaks.
Rosenbauer went on: "You don't have two kids infected with this strain. There are a lot of other children and adults who will have it. It's in the sewage system. Now is the time to boost the immunity levels."
Health news: in pictures

Show all 104
He explained that vaccine-derived polio strains tend to spread less easily and not cause as many cases as the wild virus. A full outbreak response could stop the spread in its tracks, although the cost is still being worked out, he said.
Additional reporting by Reuters
Register for free to continue reading
Registration is a free and easy way to support our truly independent journalism
By registering, you will also enjoy limited access to Premium articles, exclusive newsletters, commenting, and virtual events with our leading journalists
Already have an account? sign in
Join our new commenting forum
Join thought-provoking conversations, follow other Independent readers and see their replies