Polish metal singer Nergal accused of blasphemy asks for legal defence funds
'For over a decade I have been persecuted and prosecuted at the hands of the Polish legal system,' Behemoth frontman says
Samuel Osborne
Friday 26 February 2021 01:39 Comments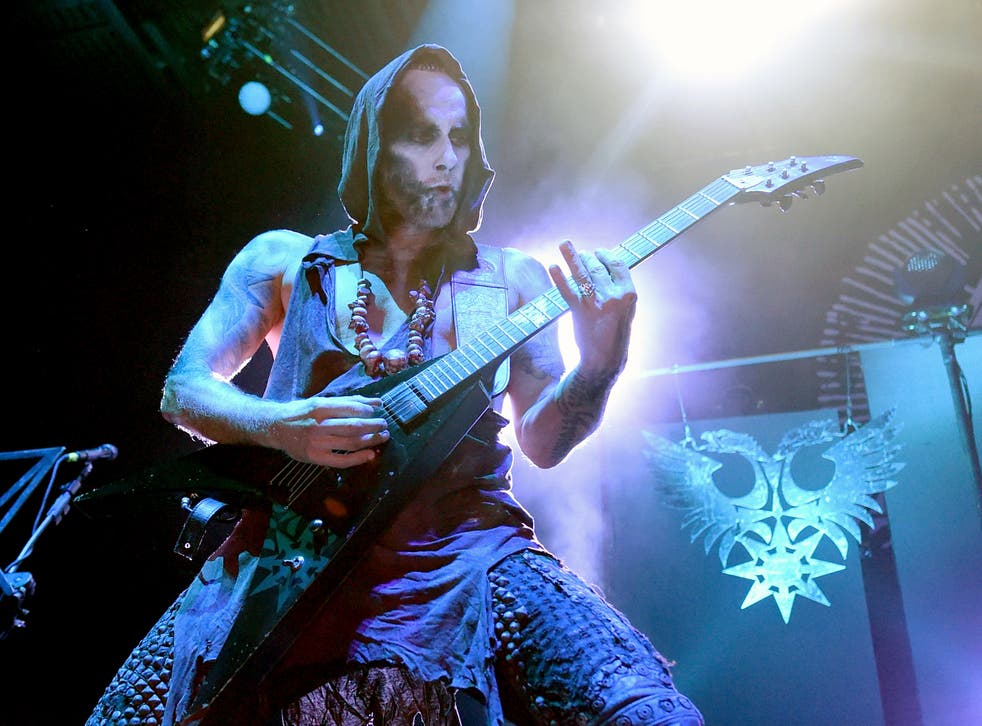 A Polish heavy metal singer has launched a legal defence fund after he was convicted for blasphemy in Poland.
Adam Darski, known as Nergal, is appealing against a conviction of offending religious sentiment after he posted an image on social media showing him stamping on a picture of the Virgin Mary.
"For over a decade I have been persecuted and prosecuted at the hands of the Polish legal system," the Behemoth frontman tweeted. "The time for capitulation is over."
Mr Darski was ordered to pay a fine of 15,000 zloty (£2,800) earlier this month, Polish media reported.
If he is found guilty, he could be sentenced to up to two years in prison.
Mr Darski's fundraising campaign has raised over £20,000 so far, with 1,112 donations.
On the page, he said Polish artists have been " dragged into court rooms, at our own significant costs, to defend ourselves against nonsensical blasphemy laws made by tenuous politicans".
"The time has come for Polish artists to fight back."
He added: "Your donation will help fund a sustainable legal challenge to squash the existing and incoming bogus prosecutions.
"Help us reach the target so we can distribute to other artists facing their own legal challenges."
Mr Darski posted the image of his foot stamping on a picture of the Virgin Mary in September.
An ultraconservative legal group, Ordo luris, then notified prosecutors and said he had "offended the religious feelings of four people," state broadcaster TVP Info reported.
Register for free to continue reading
Registration is a free and easy way to support our truly independent journalism
By registering, you will also enjoy limited access to Premium articles, exclusive newsletters, commenting, and virtual events with our leading journalists
Already have an account? sign in
Join our new commenting forum
Join thought-provoking conversations, follow other Independent readers and see their replies