Pope reactivates sex abuse advisory commission amid criticism over handling of cases
Vatican said survivors of abuse had been included in the group, who will not be named to protect their privacy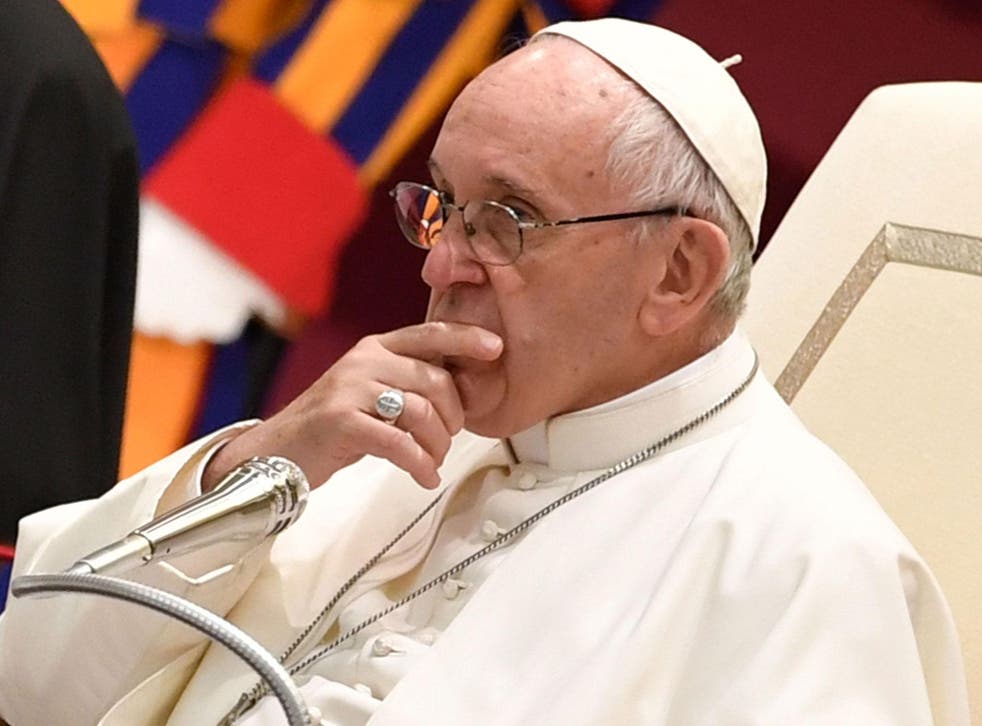 Pope Francis has reactivated the lapsed sex abuse advisory commission and announced that new members have been appointed, amid criticism over his handling of cases.
He has come under fire for his support of a Chilean bishop accused by victims of witnessing and ignoring their abuse.
The Pontifical Commission for the Protection of Minors was launched by the Pope in 2014 as part of the Catholic church's efforts to deal with the scandal of sex abuse of minors.
The initial three-year mandate of commission members had lapsed in December.
The Pope has named nine new members and kept seven from the initial group.
The Vatican said survivors of abuse had been included in the group, but are not going to be named to protect their privacy.
The news of the relaunch comes on the same day that a Vatican investigator will take the testimony in New York of one of the main whistleblowers in the Chilean cover-up scandal.
Last month, Pope Francis apologised for suggesting victims of sexual abuse by priests should show "proof", but continued to defend Chilean bishop Juan Barros, who has been accused of covering up abuse.
World news in pictures

Show all 50
In 2010, Father Fernando Karadima was accused of abusing several teenage boys in the Chilean capital, Santiago, and a year later the Vatican found him guilty and sentenced him to a lifetime of "penance and prayer".
At the time, Bishop Juan Barros was accused of covering up the claims and helping to protecting Karadima, while he and several other future bishops were training to be priests under his tutelage.
Register for free to continue reading
Registration is a free and easy way to support our truly independent journalism
By registering, you will also enjoy limited access to Premium articles, exclusive newsletters, commenting, and virtual events with our leading journalists
Already have an account? sign in
Register for free to continue reading
Registration is a free and easy way to support our truly independent journalism
By registering, you will also enjoy limited access to Premium articles, exclusive newsletters, commenting, and virtual events with our leading journalists
Already have an account? sign in
Join our new commenting forum
Join thought-provoking conversations, follow other Independent readers and see their replies