Pope Francis 'stuns' congregation by confessing to an 'ordinary' priest
Nation reels in shock as Pope tries to convince the world he is a 'normal person'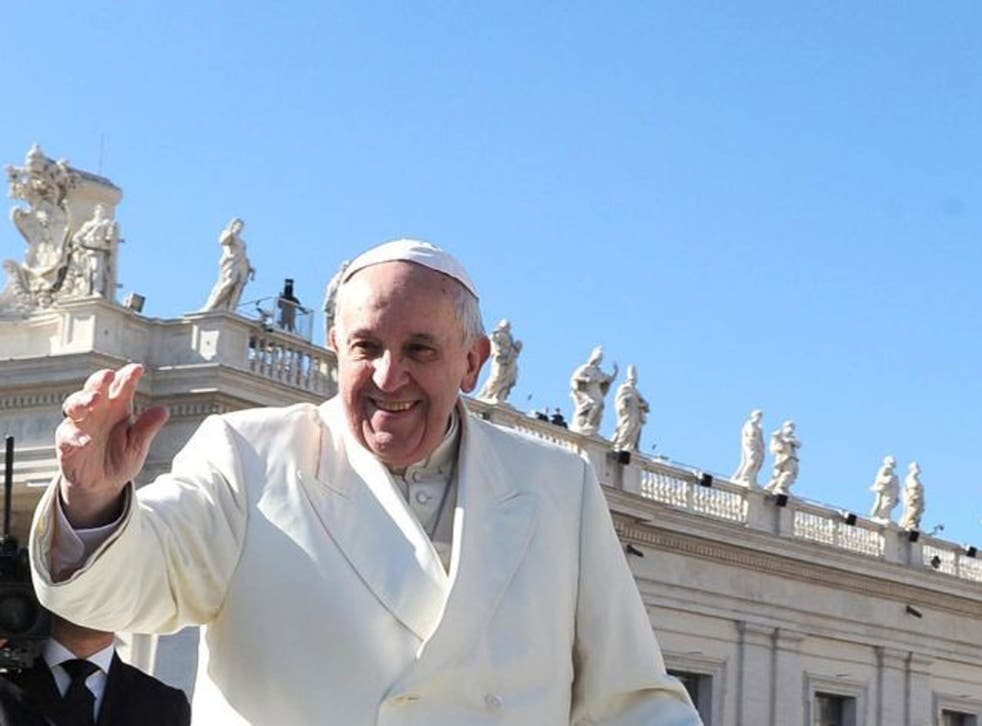 In a move that was described as "bold" and even "noteworthy" by some, Pope Francis has stunned a congregation by confessing his sins to an "ordinary" priest in full view of St. Peter's Basilica.
The Pontiff was presiding at a service intended to show the importance he attaches to the sacrament of reconciliation, commonly known as confession, when he shunned yet another papal tradition.
His master of ceremonies, Monsignor Guido Marini, pointed him toward the empty booth but Francis was having none of it.
Instead, he went straight to another one, knelt before a rather surprised priest, and confessed to him for a few minutes.
The people's Pope lived up to his name by then going back to the empty one and hearing the confessions of a number of faithful, pretending as if nothing had happened.
The pontiff has always seemed keen to appear as ordinary as possible, which has only served to make him more famous and earned him another nickname - 'SuperPope'.
In his efforts to fit in with the masses he has taken selfies with teenagers, got his own passport allowing him to travel as a regular citizen, informed the world that he too is a sinner, and rode (relatively) unprotected in his Popemobile.
In pictures: 'The many popes of Pope Francis'

Show all 12
He even said no to the luxurious papal apartments and opted instead for a modest two-bed, heavily in contrast to the so-called Bishop of Bling who treated himself to a £176,000 ornamental fish tank to compliment his £26 million residence.
Perhaps his most astonishing moment of behaving like a normal human being thus far was choosing to stay in a hostel before being elected as Pope, a graffiti-covered place he (shock horror) carried his own bag out of, after insisting on paying his own bill.
"Depicting the pope as a sort of superman, a sort of star, is offensive to me," he said recently.
"The pope is a man who laughs, cries, sleeps well and has friends like everyone else; a normal person."
These comments came shortly after he was crowned Time's Person of the Year and graced the cover of Rolling Stone magazine.
Register for free to continue reading
Registration is a free and easy way to support our truly independent journalism
By registering, you will also enjoy limited access to Premium articles, exclusive newsletters, commenting, and virtual events with our leading journalists
Already have an account? sign in
Register for free to continue reading
Registration is a free and easy way to support our truly independent journalism
By registering, you will also enjoy limited access to Premium articles, exclusive newsletters, commenting, and virtual events with our leading journalists
Already have an account? sign in
Join our new commenting forum
Join thought-provoking conversations, follow other Independent readers and see their replies