Pope Francis calls China's Uighur Muslims 'persecuted' for first time
Pope Francis mentions plight of Muslim minority in China, alongside Rohingya and Yazidi, in new book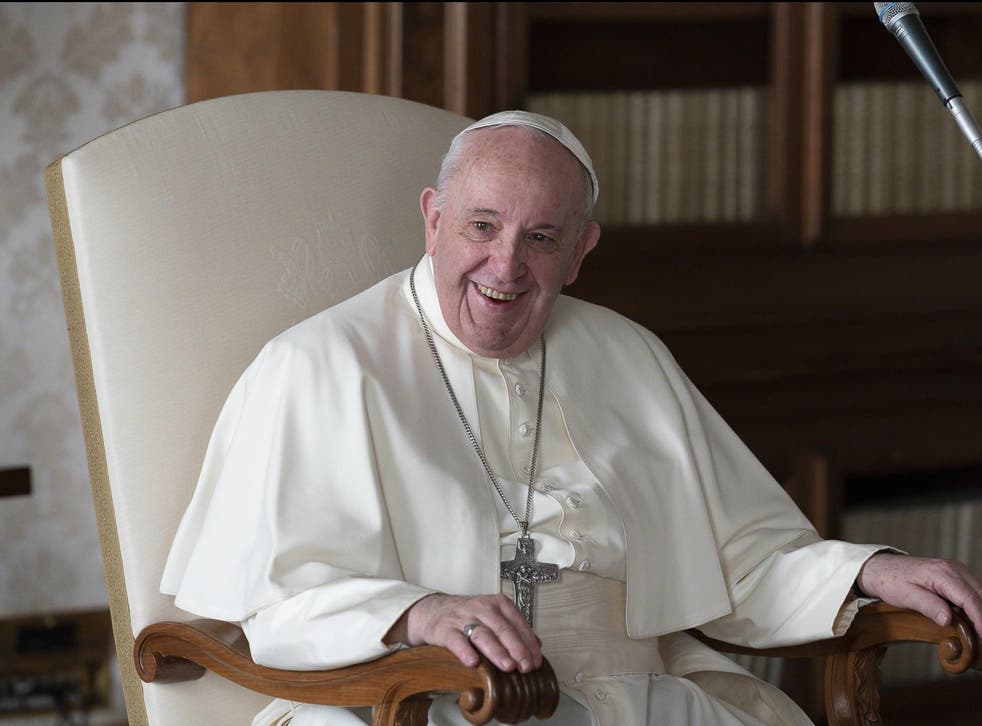 Leer en Español
In a wide-ranging new book, Pope Francis has referred to Uighur Muslims in China as a "persecuted" community for the first time, while also voicing his support for the protests that followed the killing of George Floyd in the US.
Titled "Let Us Dream: The Path to a Better Future," the book is a product of his exchanges with the English-language biographer Austen Ivereigh, in which Francis said that economic, social and political changes are needed to address global inequalities after the pandemic ends.
The book calls upon governments to consider establishing universal basic income (UBI) as part of their Covid-19 economic recoveries. The 150-page book is ghost-written by Ivereigh and will be published by Simon & Schuster on 1 December.  
Acknowledging the plight of the Uighurs for the first time publicly, the pope said: "I think often of persecuted peoples: the Rohingya, the poor Uighurs, the Yazidi."
China dismissed the pope's criticism as "groundless". Rejecting his characterisation of the Uighurs' plight, foreign ministry spokesman Zhao Lijian said: "The Chinese government has always protected the legal rights of ethnic minorities equally." People of all ethnicities in Xinjiang enjoy the full protection of their subsistence rights, developmental rights and religious freedom, Mr Zhao said.
In China, up to one million Uighur Muslims have been detained in what a UN panel has called a "massive internment camp that is shrouded in secrecy".  
The silence of the pope over the issue was previously interpreted as stemming from a desire not to jeopardise the Holy See's controversial agreement with China on the appointment of bishops.
Last month, during a conference at the Vatican, US secretary of state Mike Pompeo blasted China over its treatment of Uighurs.
China has repeatedly defended its network of detention centres located in the Xinjiang region, saying in September that the camps are vocational education and training centres as part of counter-terrorism and deradicalisation measures.
Francis also provided unambiguous support to the concept of UBI in his new book, saying: "I believe it is time to explore concepts like the universal basic income, also known as 'the negative income tax': an unconditional flat payment to all citizens, which could be dispersed through the tax system."
UBI was a cornerstone of the campaign of Andrew Yang last year during the Democratic presidential primaries in the United States, and there have been sporadic trials conducted across the world, but it is yet to pick up momentum among mainstream governments.
"By providing a universal basic income, we can free and enable people to work for the community in a dignified way," Francis said.
Additional reporting by agencies
Register for free to continue reading
Registration is a free and easy way to support our truly independent journalism
By registering, you will also enjoy limited access to Premium articles, exclusive newsletters, commenting, and virtual events with our leading journalists
Already have an account? sign in
Register for free to continue reading
Registration is a free and easy way to support our truly independent journalism
By registering, you will also enjoy limited access to Premium articles, exclusive newsletters, commenting, and virtual events with our leading journalists
Already have an account? sign in
Join our new commenting forum
Join thought-provoking conversations, follow other Independent readers and see their replies