Potsdam to vote on rebuilding Garrison Church, where Hitler cemented iron grip on power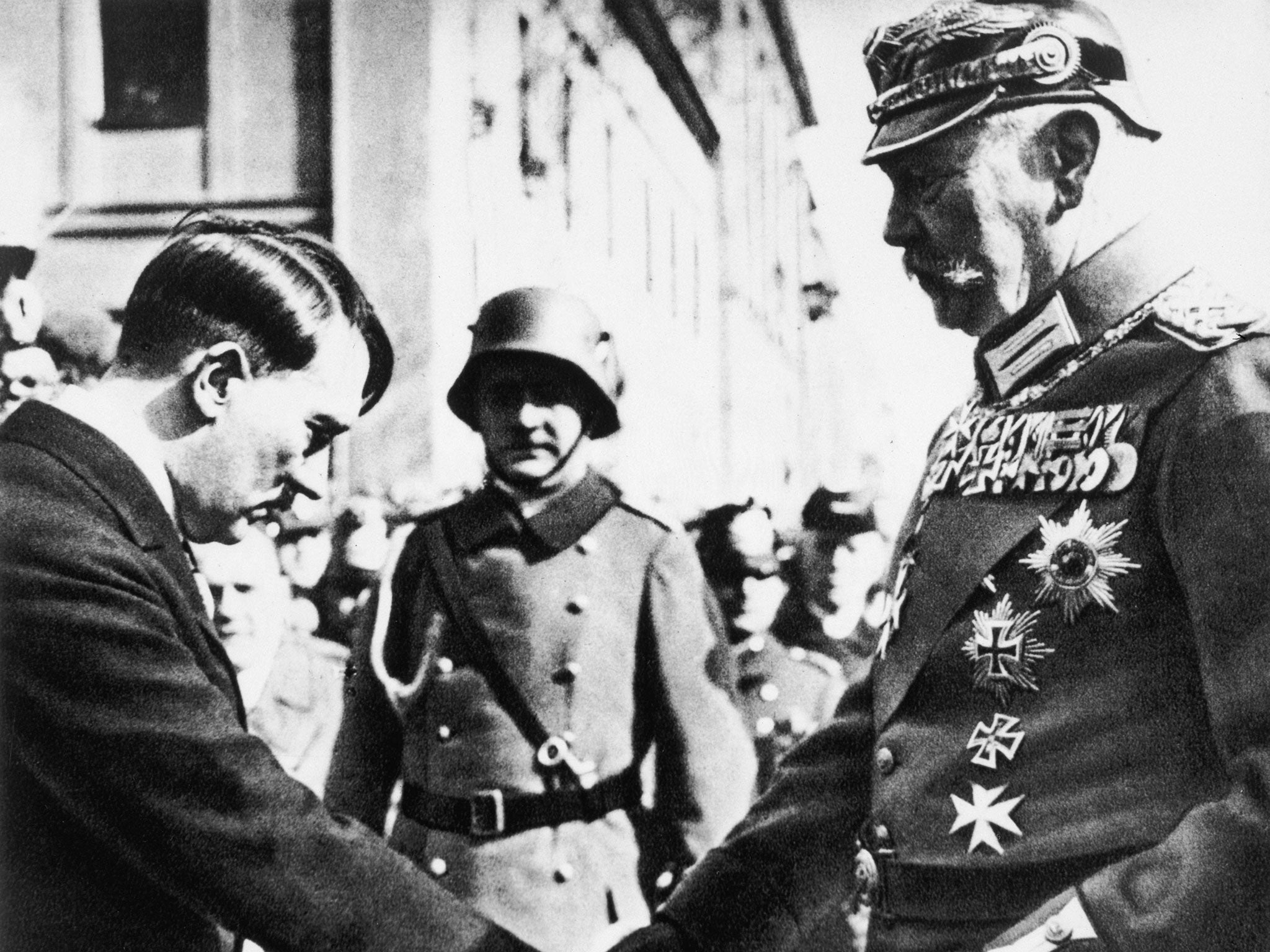 Imprisoned in a large metal cage in front of one of Potsdam's concrete, communist-era office blocks is a man-sized, gold, embossed Prussian eagle flying towards the sun. Next to it stands a giant crown bearing the initials of the Prussian "Soldier King", Frederick Wilhelm I.
Both are meant as a foretaste of things to come: they belong to the faithfully reconstructed 24ft-high weathercock intended to crown the steeple of the Prussian city's rebuilt Garrison Church – assuming that the building is ever completed.
East Germany's former communist regime blew up the remains of Potsdam's original and controversial 18th-century Garrison Church in 1968. But 46 years on, plans for its reconstruction have bitterly divided the city.
Opponents of the €40m (£32m) scheme claim its backers are attempting to rebuild a "Nazi church" and create a "Prussian Disneyland" in Potsdam. Public criticism of the project now threatens to stop it in its tracks.
"It was once one of the finest Baroque churches in northern Germany and it shaped the image of the city," said the mayor of Potsdam, Jann Jakobs, a firm supporter of the scheme, along with Angela Merkel, the Chancellor. "It reflects the whole contradictory nature of German history like a mirror."
Potsdam's Garrison Church was designed by the architect Philip Gerlach for Prussian king. Built in 1720, it was damaged by Allied air raids in the Second World War, and after 1945 only the church tower and steeple remained.
But in 1968, despite widespread protests, East Germany's communist regime ordered the destruction of the last remains. It was deemed an unacceptable symbol of Nazi rule and hated Prussian militarism. Today, only the church foundations remain.
The communists' main objection was Hitler's use of the Garrison Church for Nazi propaganda. In March 1933, on the so-called "Day of Potsdam", Hitler stood flanked by stormtroopers in front of the church and shook hands with the then popular President, Paul von Hindenburg. The occasion is seen as a landmark event cementing Hitler's hold on power.
Eight decades on, Angela Merkel's coalition government, the Potsdam city government and Germany's Protestant Church have all thrown their weight behind the reconstruction, The new building is intended to help restore Potsdam's architectural integrity and become a symbol of reconciliation.
But thousands of Potsdam residents object. "The rebuilding project stands for the erasing of East German history," insisted Max Dalichow, 36, a member of the "Potsdam without Garrison Church" initiative, which earlier this month secured the necessary 14,000 signatures from local residents to force a plebiscite on the reconstruction this September.
"We don't want a Nazi church in Potsdam and we don't want the city to become a Prussian Disneyland," said Simon Wohlfahrt, 29, the spokesman for the anti-church campaign. "The church is about as much a symbol of reconciliation as the Berlin Wall was a symbol of freedom to travel."
Supporters of the project have been shocked by the scale of opposition. They point out that German army officers who attempted to assassinate Hitler in 1944 also used the Garrison Church. "We don't seem to have made our message clear enough," admitted Peter Leinemann, a spokesman for the foundation behind the reconstruction. "It is unfortunate that so much of the criticism has concentrated on the 'Day of Potsdam'."
Manfred Stolpe, a former leader of the East German state of Brandenburg, suspects that much of the opposition stems from the perceived gentrification of Potsdam. Over the past 25 years, many residents have seen the city become a magnet for wealthy residents from the West. "Many people fear that Potsdam is being turned into a museum for Prussian history," Mr Stolpe said. "They also feel that newcomers are deciding on the fate of the city. It is time the opposing sides learnt to talk to one another."