Prosecutors drop case against German comedian Jan Böhmermann over 'insulting' Erdogan poem
The satirical poem was mocking restrictions on free speech by the Turkish government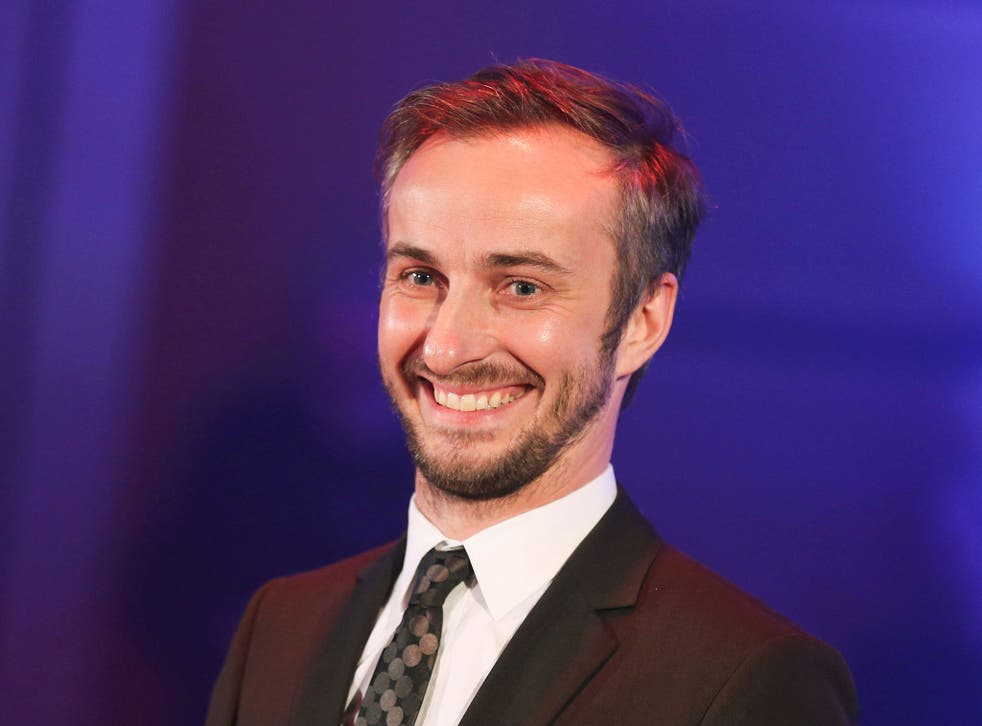 German prosecutors have dropped a controversial case against a comedian accused of criminally "insulting" the Turkish President with a satirical poem.
Jan Böhmermann's expletive-filled work, aired on German television earlier this year, sparked a diplomatic row between Ankara and Berlin with allusions to bestiality, child sex abuse and ethnic discrimination.
It described Recep Tayyip Erdogan as "stupid, cowardly and uptight" before descending into sexual references and language later described by judges in Hamburg as "abusive and libellous content".
German comedian faces criminal inquiry over Erdogan
Introducing it on television, Mr Böhmermann said he was conducting an experiment to illustrate the boundary between legitimate criticism and illegal abusive criticism (Schmähkritik) under German law.
But Angela Merkel controversially granted a request from the Turkish government to open an investigation into whether the satirist had broken a little-used section of Germany's criminal code, which bans insulting the representatives of international governments.
On Tuesday, the public prosecutor in Mainz said that an investigation had found "no sufficient evidence" of offences committed either by Mr Böhmermann or others involved in the poem's creation or broadcast.
A statement said the context in which it was delivered made clear the claims were "exaggerated and absurd", and not meant to be taken as serious allegations against Mr Erdogan.
Prosecutors said it was therefore was "questionable" whether the poem constituted slander, given its satirical nature, and that the "from the lack of earnestness or any seriously intended connection to the personal dignity of (Mr Erdogan), it was meant to be immediately clear to every listener that it was a joke".
It originally aired on the Neo Magazin Royale programme on 31 March as a response to another satirical German song ("Erdowie, Erdowo, Erdogan") that provoked outrage from Turkey earlier in the month.
Recep Tayyip Erdogan's most controversial quotes

Show all 8
The ensuing political furore became known as the Böhmermann Affair, seeing the Chancellor heavily criticised for allowing the criminal case to be opened as human rights groups voiced their indignation.
Broadcasters at ZDF television withdrew the passage with the poem from its archives but argued that it did not break the law, while a Hamburg court granted a temporary injunction banning "abusive" parts of the work being repeated.
But the poem was read out in full by a German MP during a parliamentary debate and politicians around the world rallied to Mr Böhmermann's cause.
Among them was Boris Johnson, now the Foreign Secretary, who won a competition for an offensive poem about Mr Erdogan by penning a limerick calling the Turkish President a "wankerer".
It is an offence to insult the Turkish nation or the national flag but the case was believed to be the only in recent times where such offences had been formally investigated abroad.
Mr Erdogan is known for his sensitivity to criticism, with prosecutors opening more than 1,800 cases against people for alleged insults since he took office in 2014.

Join our new commenting forum
Join thought-provoking conversations, follow other Independent readers and see their replies