Refugee crisis: 45 migrants drown overnight trying to reach Greece in overloaded boats
At least 17 children  have drowned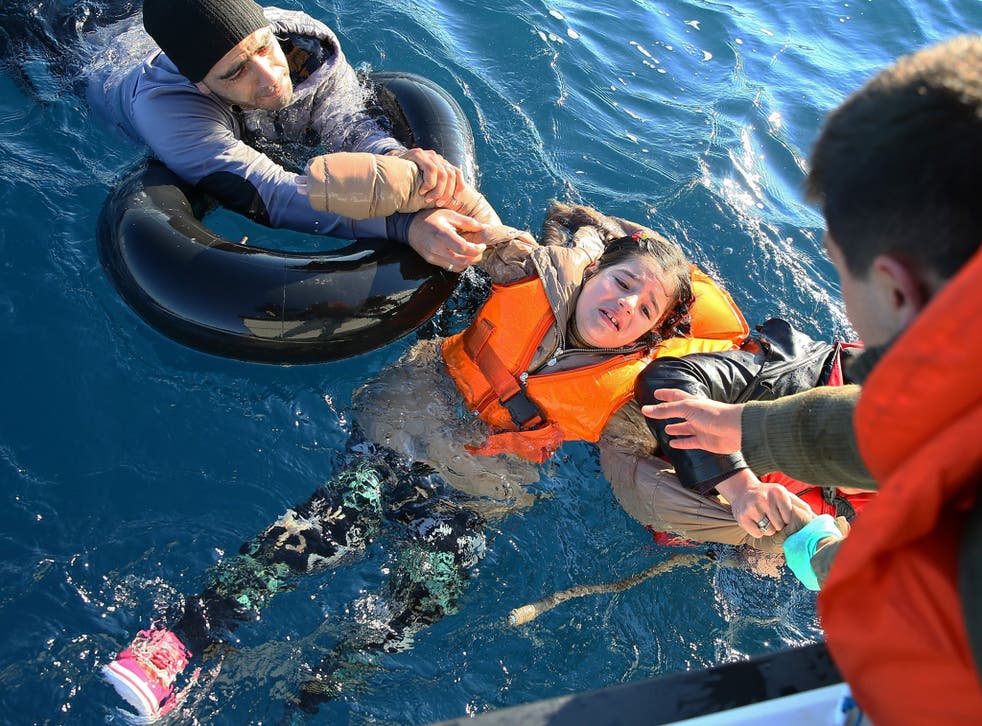 At least 45 refugees travelling from Turkey have drowned after two overcrowded boats sunk off the coast of Greece.
The bodies of 34 people, including 11 children, were found near the small Greek island of Kalolimnos where a wooden sailing boat went down.
Another eight bodies, including six children and two women, have been recovered after another boat carrying 49 people sank near the island of Farmakonisi, reports BBC.
The Greek Coastguard said they rescued more than 70 people from the sunken vessels.
They are still searching for survivors as it is unknown exactly how many people were aboard the boats.
Greece has become the main gateway for people fleeing war and poverty trying to reach the European Union. More than 800,000 people entered Greece last year, mostly using unseaworthy boats to reach Greek islands from the nearby Turkish coast.
In the first three week of 2016, around 100 migrants have died crossing the Aegean sea.
More than 700 refugees died making the same crossing last year.
German Chancellor Merkel said today that unilateral measures by European Union member states would not solve the refugee crisis, which requires a joint effort.
"Unilateral solutions, each member state for itself, will not help us. Instead we need an overall European approach," Merkel said during a news conference with Turkish Prime Minister Ahmet Davutoglu.
Refugee crisis - in pictures

Show all 27
Ms Merkel said earlier this week that Austria's decision to cap the number of refugees and tighten border controls was "not helpful".
Join our new commenting forum
Join thought-provoking conversations, follow other Independent readers and see their replies