Refugee crisis: Hungary shuts its border as young Afghan becomes first refugee shot dead at EU border
Shooting of as-yet unnamed 25-year-old is a grim landmark as the EU hardens its heart against refugees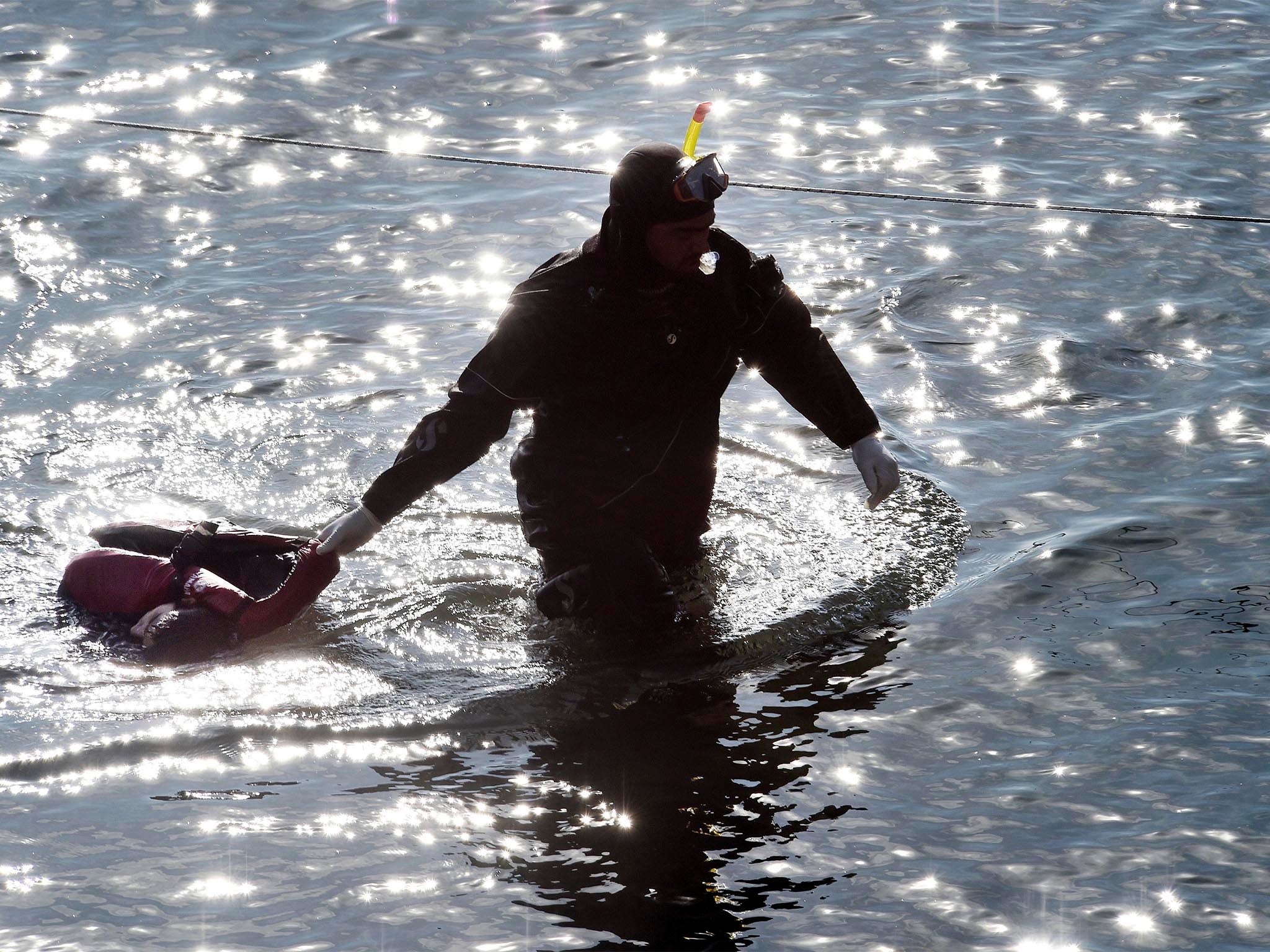 An as-yet-unnamed 25-year-old man has become the first refugee to be shot dead trying to enter the European Union when he was struck by a bullet fired by a Bulgarian border guard. The young Afghan, who died on Thursday night, had been among 54 refugees making their way to a better life in Europe when two guards tried to stop them.
He may be just one of thousands to perish on the hazardous journey westwards this year, and just one soul among the more than 700,000 refugees to seek asylum in the EU. But his death is a shocking illustration of the irony that, even as the EU opens its gates to refugees, it is adding guards to these gates.
The young Afghan's death is just one element in the whirling vortex of Europe's refugee crisis, but it is a particularly grim landmark. Officials say he was probably killed by a stray bullet that ricocheted off the bridge under which he was hiding, near the town of Sredets in south-east Bulgaria – around 20 miles from the border with Turkey, a country that has become pivotal to the EU's response to the crisis.
Bulgaria: Afghan refugee shot dead on Bulgaria-Turkey border
Within Bulgaria, the death prompted widely different reactions. Atanas Atanassov, the chair of the parliamentary committee on internal security and a minority partner in the coalition government, said: "In such a situation, we are talking about murder." But Valeri Simeonov, co-leader of the nationalist Patriotic Front, took a contrasting stance. "The Bulgarian border police officers should be given medals because they were doing their job," he said.
Such opposing opinions are reflected across the EU, where the refugee crisis has stirred both generous humanity and ugly insularity. At the moment the Afghan was shot, EU leaders were meeting on the opposite edge of the continent in Brussels to discuss their refugee policy. Upon hearing the news, the Bulgarian Prime Minister Boyko Borisov left the summit and headed home.
It meant that Mr Borisov missed the grand declarations at the summit's conclusion about new measures to deal with the crisis. The Prime Minister David Cameron and other leaders agreed to ease visa restrictions for Turkey's 78 million citizens and speed up EU entry talks as part of a deal aimed at securing Turkey's support in stemming the flood of refugees westwards.
With 2.5 million Syrians currently in refugee camps on Turkish soil, Ankara's co-operation is essential in preventing an exodus into the EU. The European Council President Donald Tusk, chairing the fourth Brussels summit on the refugee crisis in six months, said an agreement with Turkey "makes sense only if it contains the flow of refugees".
The broader refugee plan involves beefing up border controls, returning unwanted migrants, and giving the EU's border agency Frontex more power to expel rejected asylum-seekers. Patrolling the EU's external borders will be crucial. Bulgaria has built a 20-mile razor-wire fence along part of its porous 160-mile frontier with Turkey, and sent some 2,000 border guards, police and troops to guard the rest. Hungary, meanwhile, said it had finished building a barrier along its border with Croatia, a much-used migrant crossing point, and would seal the border to migrants at midnight.
But Turkey is the key to any successful refugee plan. While the leaders did not agree on any firm aid figure, the German Chancellor Angela Merkel, who has faced a public opinion backlash for her pro-refugee stance, said afterwards that the EU was considering a €3bn (£2.2bn) package – which would still be less than half the €7bn that Turkey has spent hosting Syrian refugees. "In the future we have to be stronger on burden sharing," she said.
Even so, the Turkish President Recep Tayyip Erdogan mocked the EU's contribution. "They announce they'll take in 30,000 to 40,000 refugees and then they are nominated for the Nobel for that. We're hosting two and a half million refugees but nobody cares," Mr Erdogan said, referring to the EU's 2012 Nobel Peace Prize win.
Any agreement would depend on Ankara dismantling the criminal networks that smuggle migrants, and agreeing to take back migrants who transit Turkey but are denied EU refugee status.
The negotiations come as Turkey is gearing up for parliamentary elections on 1 November. The EU has criticised Mr Erdogan's increasing authoritarianism and its leaders are wary of granting him a pre-election propaganda coup. Yet they feel they have little choice but to play his game: with more dead children washing up on Greek beaches, the prospect of still more Syrian refugees has concentrated their minds. A European Commission progress report, expected to be critical of developments in Turkey and due to be released this week, has been postponed until after the elections.
Join our commenting forum
Join thought-provoking conversations, follow other Independent readers and see their replies