Refugee crisis: Denmark government defends plan to strip refugees' valuables 'to pay for their stay'
Danish Prime Minister Lars Lokke Rasmussen accused the media of painting 'an incorrect picture of Denmark'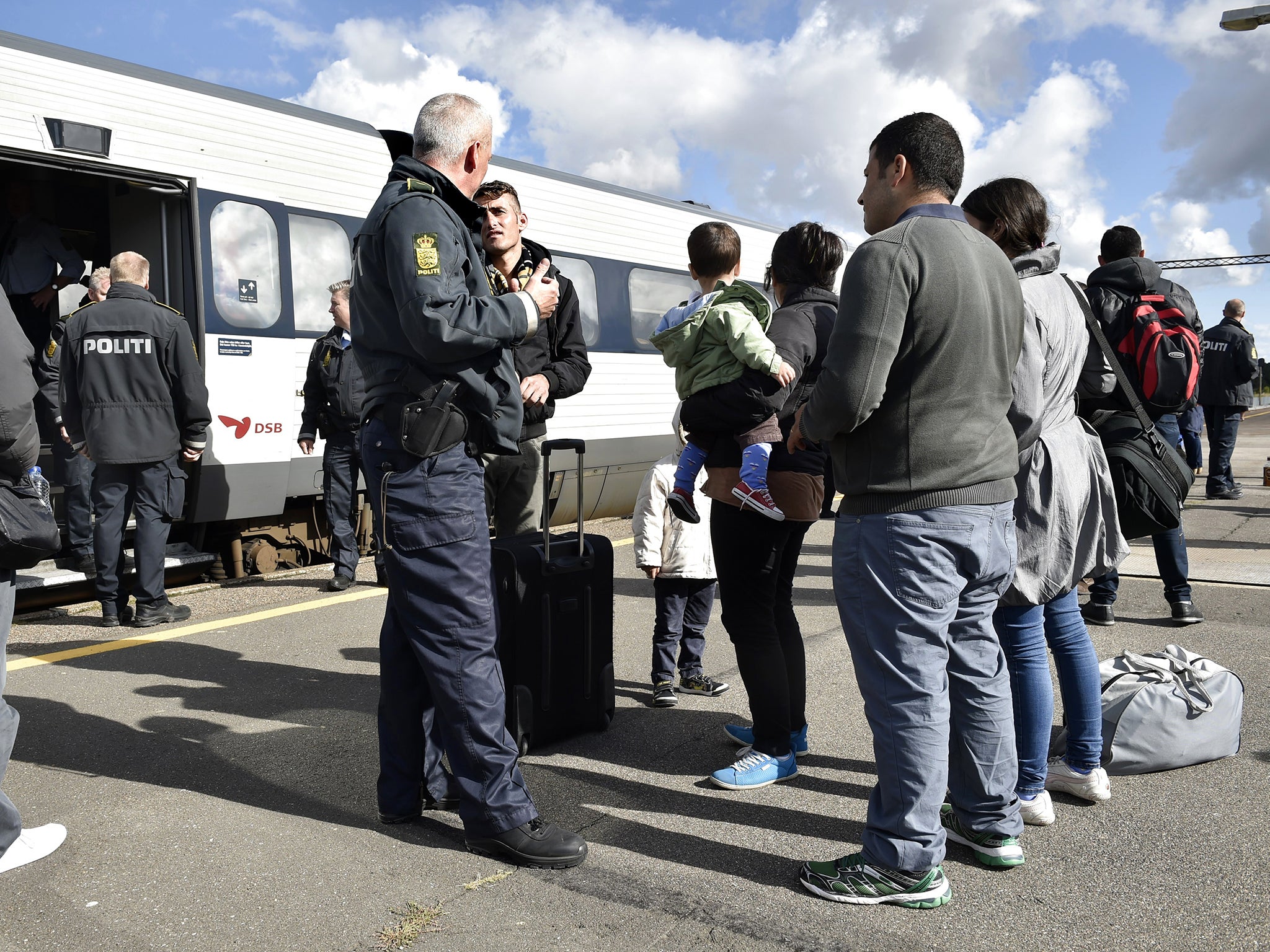 The Danish government has defended plans to strip asylum seekers of valuables to pay for their stay in the country.
The idea proposed in draft legislation would allow authorities to search "the clothing and luggage of asylum-seekers and other migrants without a permit to stay in Denmark with a view to finding assets which may cover expenses", the immigration ministry said.
The plans will be debated in January and will come into force in February, if approved.
IBTimes reported that Soren Pind, Denmark's immigration minister, told Danish TV the measure was necessary as it was the only way the country could afford to resettle refugees in asylum centres.
"I'm talking about a situation in which there are personal items of significant value but not sentimental worth," he said.
Inger Stojberg, Denmark's Integration Minister, wrote on Facebook: "I can see that some foreign media do not agree with the fact that in future we may withdraw asylum seekers' valuables and demand that they should pay for their stay in asylum centres themselves.
"There is no reason to criticise, since it is already the case that if you as a Dane have valuables of more than 10,000 kroner (£986) it may be required that this is sold before you can receive unemployment benefits."
The proposal prompted Jens Rohde, a member from the European Parliament from Denmark's centre-right party, to defect to a left-wing party in protest.
He said it showed the Liberals had lost their way and were pandering to the anti-immigrant Danish People's Party (DF), Reuters reported.
The idea has been widely condemned and compared to Nazi Germany stripping Jewish people of their possessions.
But Danish Prime Minister Lars Lokke Rasmussen accused the media of painting "an incorrect picture of Denmark," according to the Daily Politiken news website.
Danish left-wing MP Martin Geertsen called the proposal a "severe personal abuse", that "awakens terrifying historical images", according to the IBTimes.
Refugee crisis - in pictures
Show all 27
If refugees enter Denmark with more than 3,000 Danish kroner (£295), it would be taken from them in order to pay for their stay in the country.
The rules would not apply to items deemed as personal or sentimental value. These include wedding rings, mobile phones and laptops.
Over the past few months, Denmark has placed adverts in several Arabic newspapers to discourage refugees aiming for Denmark.
A spokesperson for the UNHCR – the UN's refugee agency – said: "Refugees have lost their homes and almost everything they possess.
"It beggars belief that somebody would want to strip them away from the little they have managed to salvage from their lives.
"Refugees need and deserve compassion, understanding, respect and solidarity."
As a country of 5.6 million people, Denmark expects 20,000 asylum seekers this year compared to the almost 200,000 expected by Sweden. Many of the refugees passing through Denmark this year have been bound for the neighbouring country.
Join our commenting forum
Join thought-provoking conversations, follow other Independent readers and see their replies