Refugee crisis: Hundreds of Syrian refugees 'threatened with deportation back to Syria'
Rescued refugees in Turkey claim several have already been put on a flight to Lebanon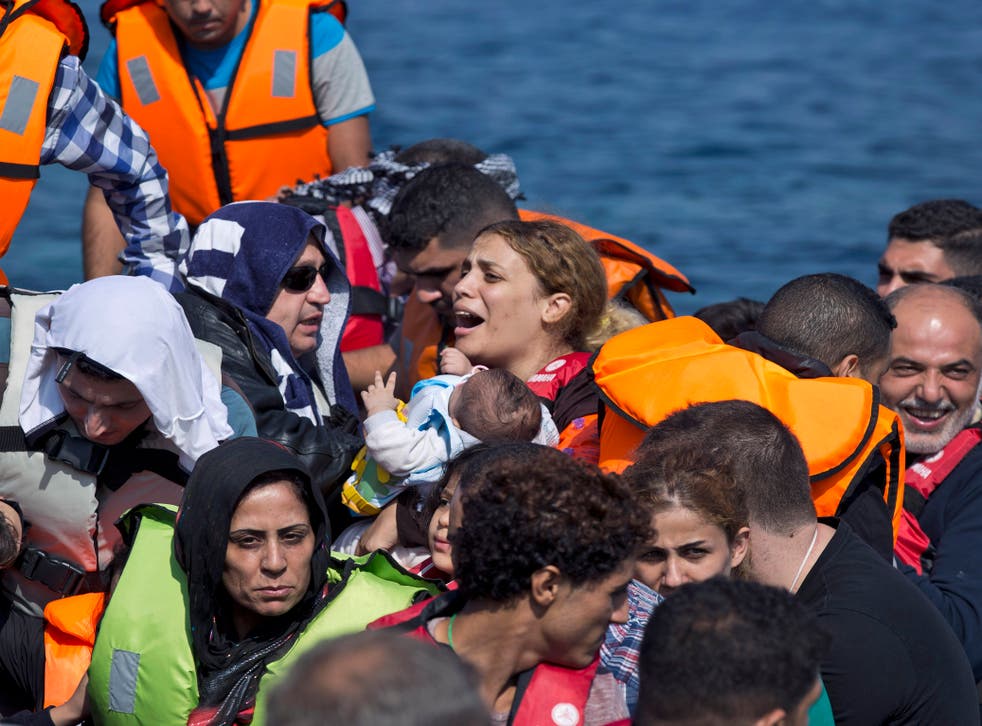 Hundreds of Syrian refugees fear they could be sent back by Turkish authorities after they were rescued by the country's coastguard.
A total of 22 people drowned when the boat capsized a few miles from the Turkish coast as they tried to reach the Greek island of Kos, while 211 people were rescued and taken to a detention centre in Düziçi, southern Turkey.
According to the Guardian, survivors have said some of the Syrian detainees had been flown to Lebanon.
A spokesman for Turkish Prime Minister Recep Erdogan denied any refugee would be sent to Syria but survivors say those who cannot afford a flight to Lebanon are being forced to go to the Bab al-Hawa border crossing between Turkey and Syria.
One refugee said: "They are threatening us that Syrians will be deported to Syria, Iraqis to Iraq.
"We are being deported at our cost – whoever doesn't have the money to go to Beirut airport, they send him to Bab al-Hawa. I don't know what to say.
"If they send us back to Syria we will die."
The refugee crisis - in pictures

Show all 70
Mr Erdogan's spokesman, Dogan Eskinat told the Guardian: "All refugees are interviewed by [the UN refugee agency], who make sure that they will not be returned to Syria.
"In general, we have a no-returns policy, so I don't know where that claim comes from."
Turkey is one of several east European countries struggling to cope with the influx of refugees escaping Isis and civil war in Syria and Iraq.
4m Syrians are believed to have fled the country
according to the UNHCR
Register for free to continue reading
Registration is a free and easy way to support our truly independent journalism
By registering, you will also enjoy limited access to Premium articles, exclusive newsletters, commenting, and virtual events with our leading journalists
Already have an account? sign in
Register for free to continue reading
Registration is a free and easy way to support our truly independent journalism
By registering, you will also enjoy limited access to Premium articles, exclusive newsletters, commenting, and virtual events with our leading journalists
Already have an account? sign in
Join our new commenting forum
Join thought-provoking conversations, follow other Independent readers and see their replies