Refugee crisis: Lost children being split from parents left 'vulnerable to trafficking and abuse'
Children and unaccompanied teenagers are being left to fend for themselves after losing their relatives on their long journeys to Europe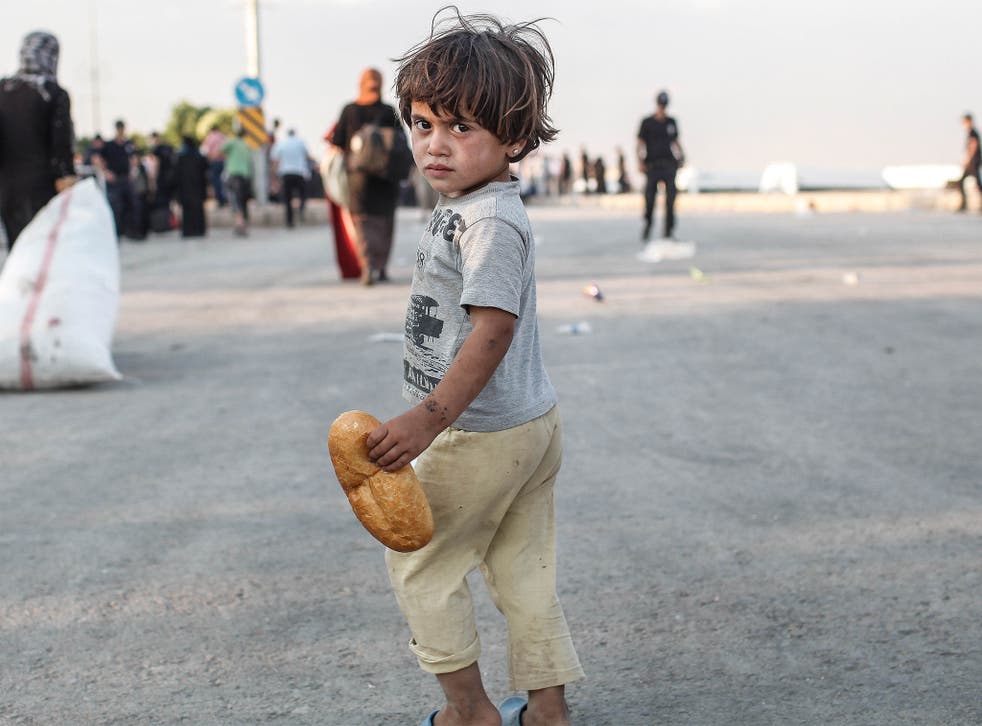 As thousands of refugees and migrants continue to enter Europe, children are being split from their parents in the chaos and being forced to continue their journey vulnerable and alone.
In Hungary, seven Syrian teenagers told how police forced their parents and younger siblings on to tour buses to processing camps as they were left to fend for themselves on a motorway.
Marah Babili, 19, told The Times she and six younger cousins had crossed the Aegean Sea from Turkey to reach Greece with a larger family group and journeyed north through Europe, aiming to reach Germany.
"I don't know what to do," she said. "Suddenly I am the parent. It's scary."
After two nights of sleeping rough because they were refused entry to a camp in Roszke, they set off walking to another town only to be spotted by a helicopter and sent by police to the same camp.
They did not find their parents.
With more than 42,000 asylum seekers expected to reach the Hungarian border in the next week, according to the UN's refugee agency, similar stories look likely to be repeated.
Many of the desperate families crossing into Hungary reached Europe by making the treacherous crossing across the Aegean Sea that killed Aylan Kurdi.
Despite countless dinghies sinking and capsizing on the strip of water between Turkey and Greek islands, it is still considered a safer option than the longer Mediterranean crossing between Libya and Italy that killed 1,200 people in a single week earlier this year.
The refugee crisis - in pictures

Show all 70
But as well as the deaths, children are also becoming lost and split from their families on the risky journey.
Social media users are trying to help reunite a nine-year-old Syrian boy found stranded and alone in Izmir, Turkey.
Abdelhay Eydy, was photographed on the Greek island of Leros by Time reporter Simon Shuster on Sunday.
His call for help to find the boy's loved ones on Twitter has been shared more than 1,600 times, with people offering to make posters in English and Arabic on both sides of the Aegean.
Save the Children is warning of the thousands of vulnerable unaccompanied minors either reaching Europe alone or losing their guardians along the way.
"Unaccompanied children are at the greatest risk from people traffickers," a spokesperson said. "Some are being forced into manual labour, domestic work, drug smuggling and prostitution."
The charity, which is working in Italy, Greece, Hungary and other parts of Europe to help the youngest and most vulnerable refugees, is calling for children and teenagers to be placed in safe centres where they can be properly supported and protected.
While Italy's reception centres are overflowing, such infrastructure is completely lacking on most Greek islands and in Hungary, which is building a 100 mile-long fence and could criminalise irregular border crossings within weeks.
Additional reporting by Reuters
Join our new commenting forum
Join thought-provoking conversations, follow other Independent readers and see their replies