Refugee crisis: Norway is latest country to propose seizing asylum seekers' cash and valuables
Proposal by local branch of ruling anti-immigration party echoes plans being debated in Danish parliament
Caroline Mortimer
Tuesday 06 July 2021 14:43 Comments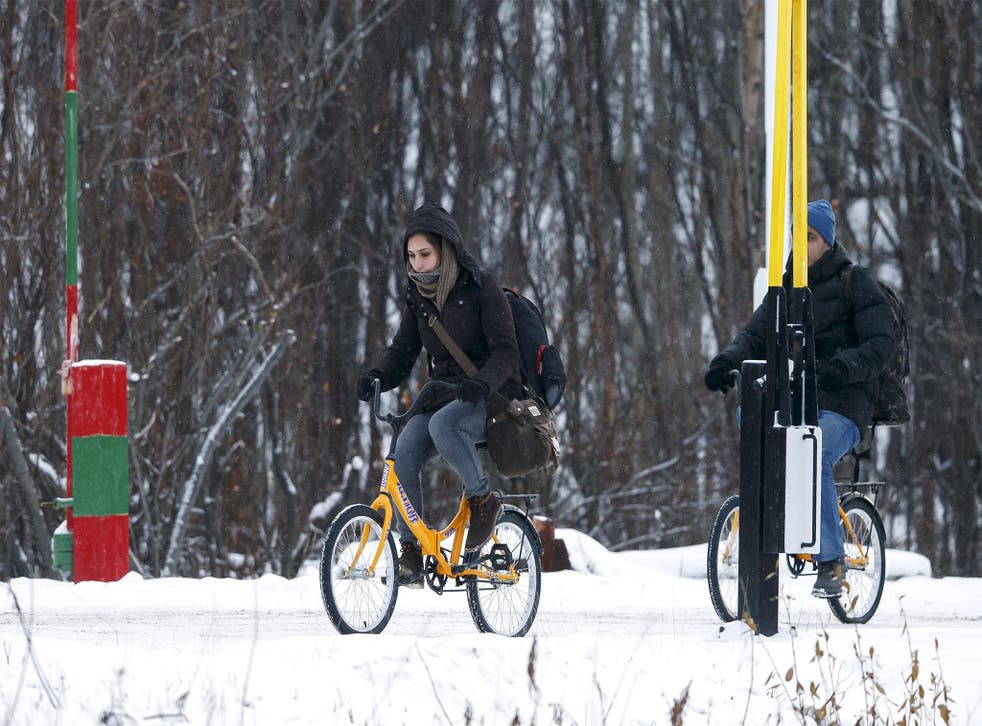 Norway could become the latest country to seize refugees' valuables, according to a new proposal by a local branch of the ruling Progress Party.
Party leaders in Troms in the north of the country have suggested all refugees arriving in the country should be stripped of any of their possessions worth more than 10,000 kroner (£802).
Local party spokesman Geir Are Winther told the broadcaster NRK, according The Local: "If we think about the elderly who move into an institution, where we take up to 85 per cent of their income to finance [the stay], it is only fair and reasonable that we would also collect money from those who come with a lot of it."
The proposal by the anti-immigration party - whose national arm has been the junior party in a coalition government with the Norwegian Conservative Party since 2013 - is similar to a plan put forward in Denmark last month.
But the Danish plan has under fire from human rights groups, international media and even from within its own government.
Despite the criticism, it is expected to pass through the country's parliament this week.
Kristine Larsen, from the Norwegian Confederation of Trade Unions (LO), compared the Norwegian plan to the treatment of Jews in Nazi Germany.
She told NRK: "What frightens me is that this is a cold gust from the past that we've actually experienced before with the Jews and others who were stripped of their belongings not so long ago."
Refugee crisis - in pictures

Show all 27
Troms, which is in the Arctic circle, has come under strain from the number of refugees exploiting a loophole which allows them to cycle over the border from neighbouring Russia in recent months.
It is illegal for refugees to cross the border on foot or in someone else's car if they do not have the correct papers - but they can cycle over.
The Progress Party also wants the Norwegian government to close this loophole and withdraw from the Schengen agreement.
Norway is not a member of the European Union but is a signatory to the free movement agreement.
Register for free to continue reading
Registration is a free and easy way to support our truly independent journalism
By registering, you will also enjoy limited access to Premium articles, exclusive newsletters, commenting, and virtual events with our leading journalists
Already have an account? sign in
Join our new commenting forum
Join thought-provoking conversations, follow other Independent readers and see their replies