Refugees and migrants arriving in Greece from Turkey down 90 per cent, says border agency
The drop in numbers follows an agreement between Turkey and the European Union to send back illegal migrants arriving in Greece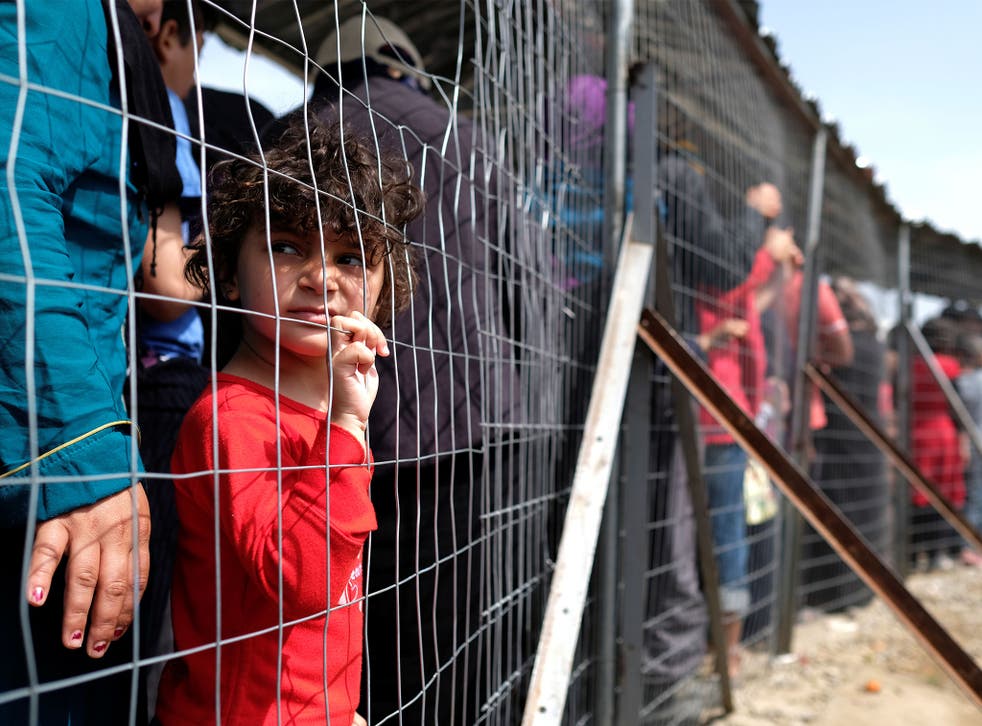 The number of migrants arriving on Greek islands from Turkey dropped by 90 per cent in April compared to the previous month, according to the European Union border agency.
Frontex, which co-ordinates European border management, said 2,700 people arrived in Greece in April, the majority of whom were originally from Syria, Pakistan, Afganistan and Iraq.
Frontex Executive Director Fabrice Leggeri described the drop in numbers as "dramatic".
"The total for all of April is well below the number of people we often saw reaching just the island of Lesbos on a daily basis during last year's peak months," he said.
The drop in numbers is said to be a result of several factors, including the EU-Turkey agreement to control traffic, as well as stricter border policies applied at the Greek-Macedonian border.
Under the EU's agreement with Turkey, all migrants and refugees who cross into Greece illegally – including Syrians – are sent back.
In return, the EU has said it will take in thousands of Syrian refugees directly from Turkey, rewarding the country with more money, early visa-free travel and faster progress in EU membership talks.
In pictures: Refugees on the Greek island of Lesbos

Show all 12
Due to the significant drop in arrivals to the Aegean islands, the number of migrants reaching Italy exceeded the totals for Greece for the first time since June 2015.
According to the borders agency, 8,370 migrants arrived in Italy through the longer, central Mediterranean route from north Africa. Eritreans, Egyptians and Nigerians accounted for the majority of these migrants.
Frontex said there was no sign that migrants were shifting from the route to Greece along the central Mediterranean route instead, since the number of people arriving in Italy had also reduced, by 13 per cent since March and down by half since April last year.
The Norwegian Refugee Council have contested this statement, however, after Italian coastguards helped rescue another 801 people from north African boats on Thursday.
"This might be a first sign of Syrian refugees now choosing the much more dangerous route across the Mediterranean from Northern Africa to Italy, in search of protection in Europe," said Edouard Rodier, Europe director at the Norwegian humanitarian agency.
"If this continues, the EU-Turkey deal is not only a failure, but may also result in more deaths at sea," he said in a statement.
Join our new commenting forum
Join thought-provoking conversations, follow other Independent readers and see their replies