Refugees seek new route into Europe through Croatia as Hungary closes fortified border fence
Concerns have been raised that refugees could inadvertently stray into minefields
Samuel Osborne
Wednesday 16 September 2015 22:08 Comments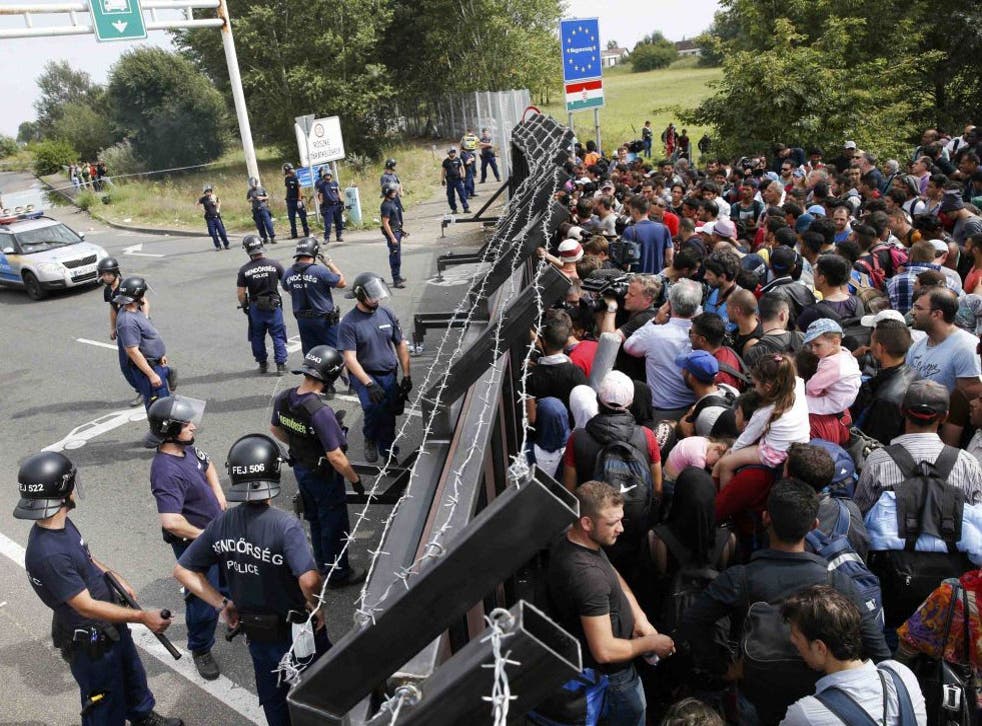 Refugees have found a new route into Europe through Croatia after Hungary closed its fortified border fence with Serbia amid the on-going refugee crisis.
Many now hope to seek refuge by travelling through Croatia then Slovenia to Austria and Germany.
Croatia will reportedly allow free passage of refugees, AFP reports.
A Reuters cameraman reported seeing at least 100 refugees walk through cornfields into Croatia, with most having arrived by bus from Serbia's southern border with Macedonia.
Croatian media has reported the first refugees to cross were being registered by police in the town of Tovarnik.
Alarms have been raised by humanitarian groups concerned that refugees hoping to enter the country could inadvertently stray into minefields laid on the Croatia/Serbia border during the 1990s Balkan wars.
Europe is now more divided than ever by the refugee crisis. Countries have been unable to agree on quotas and are now becoming increasingly unwilling to allow free movement between themselves.
The EU's border agency said more than 500,000 refugees have arrived at the EU's borders in the first eight months of this year, compared to 280,000 over 2014.
In graphics: Refugees in the EU

Show all 3
Register for free to continue reading
Registration is a free and easy way to support our truly independent journalism
By registering, you will also enjoy limited access to Premium articles, exclusive newsletters, commenting, and virtual events with our leading journalists
Already have an account? sign in
Join our new commenting forum
Join thought-provoking conversations, follow other Independent readers and see their replies