'Rent-a-Jew' project seeks to educate Germans and reduce anti-Semitism
Group seeks to 'show an open and colourful Judaism'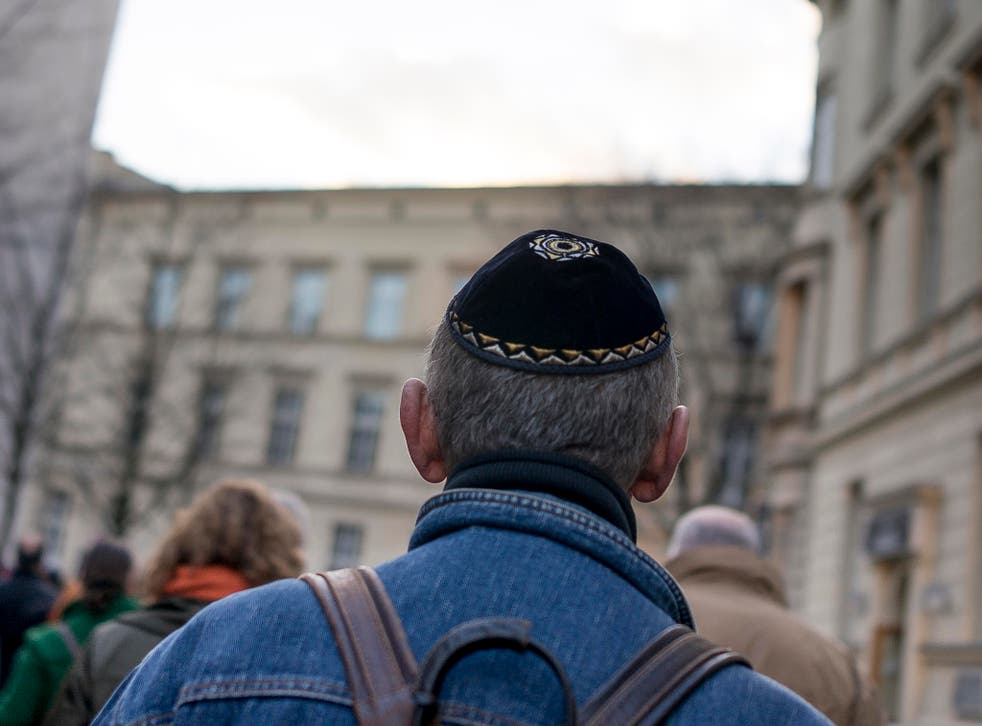 A Jewish education project has launched a provocatively named project in Germany to combat anti-Semitism.
The "Rent-a-Jew" programme involves a series of seminars across Germany that will aim to explain Jews and Jewish identity to people who do not follow the religion.
The programme was launched by the European Janusz Korczak Academy – a Munich-based organisation named after an orphanage director in the Warsaw ghetto during the Second World War who choose to follow the children in his care to the concentration camps in 1942 despite being offered safe passage.
A representative for Rent-A-Jew, Monty Aviel Zeev Ott, told German newspaper Deutsche Welle the idea behind it was to "show an open and colourful Judaism" in the face of growing anti-Semitism across Europe.
He said there were parts of Berlin where he no longer felt comfortable wearing his kippah – the small cap worn by Orthodox Jewish men sometimes known as a yarmulke – after being targeted by three men who surrounded him and began chanting "Palestine".
But he said it "isn't all bad" as he had had "some great conversations where people have been curious enough to approach me".
"It's encouraging to see that people can be so open," he added.
World news in pictures

Show all 50
His colleague, Mascha Schmerling, said they knew the name was "questionable" but that it was designed "to provoke, to promote conversation."
She said: "We want to give people the chance to talk to the Jewish community. We want them to see that we're completely normal people.
"We don't want to be defined purely by history and we don't want to always be seen through this Holocaust lens."
It comes amid a growing perception that anti-Semitism is on the increase in Europe, following the rise of the far-right in elections across the continent.
On Thursday a neo-Nazi internet troll, Joshua Bonehill-Paine, was sentenced to two years in prison for harassing Labour MP Luciana Berger with anti-Semitic abuse.
While on bail for a separate charge for falsely accusing several people of being paedophiles on Twitter, the 23-year-old posted a series of abusive blogs about the Liverpool Wavertree MP, claiming she was responsible for Jesus' death.
He had previously been jailed for three years and four months for stirring up racial hatred with a flyer for a neo-Nazi rally in Golders Green, a north London suburb with a large Jewish population.
Register for free to continue reading
Registration is a free and easy way to support our truly independent journalism
By registering, you will also enjoy limited access to Premium articles, exclusive newsletters, commenting, and virtual events with our leading journalists
Already have an account? sign in
Register for free to continue reading
Registration is a free and easy way to support our truly independent journalism
By registering, you will also enjoy limited access to Premium articles, exclusive newsletters, commenting, and virtual events with our leading journalists
Already have an account? sign in