Resurgent Sarkozy ready for comeback as France longs for its 'bling-bling president'
Hollande slump in popularity has opened door for former rival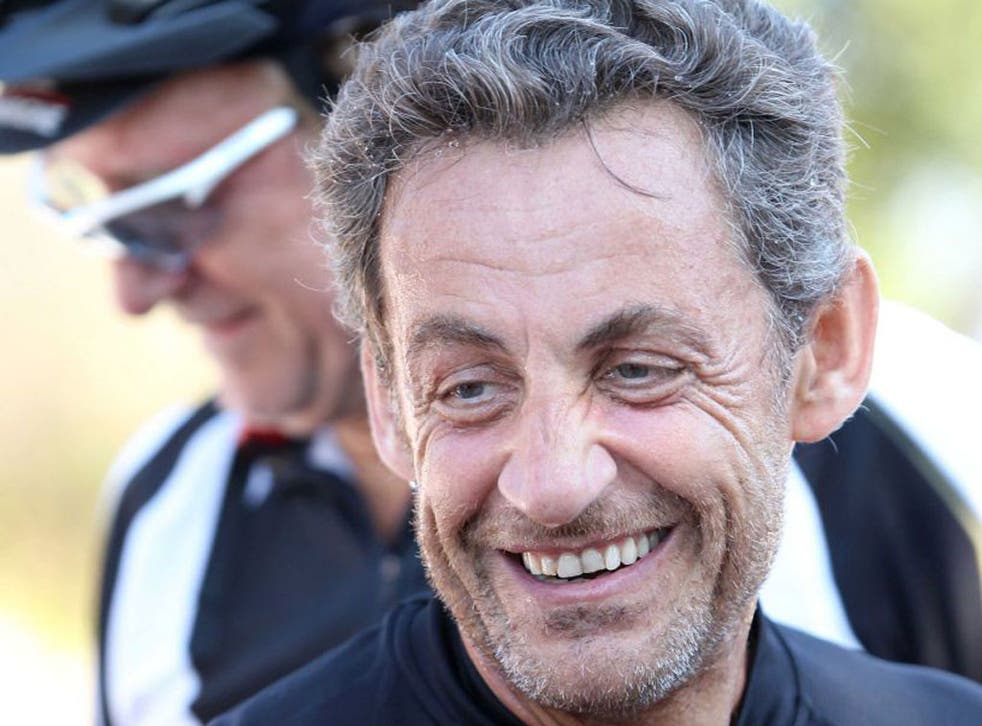 Whatever happened to the "hyperpresident"? Since losing the French presidential election last May to Socialist leader François Hollande in a vote seen as a bitter personal defeat, the formerly irrepressible Nicolas Sarkozy has kept out of sight.
After a 30-year career in public life, he said that he would drop out of politics if he lost to Mr Hollande. "I will do something else – I don't know what," he told a television interviewer last March. Now, four months after suffering defeat, Mr Sarkozy is still reflecting on his future. But they continue to nurse the hope that, with his approval ratings now ahead of Mr Hollande, he may stage a political comeback.
With candidates jostling to position themselves in a party leadership contest before today's initial deadline, Mr Sarkozy has kept up his political contacts and lunched on Thursday with his former Prime Minister, François Fillon, Le Figaro revealed. Mr Fillon is the leading candidate to become president of the conservative Union Pour un Mouvement Populaire (UMP) and is campaigning against the current party secretary-general, Jean-François Copé, a former budget minister.
These days, the ex-president sports a designer stubble. Asked about his possible return to frontline politics, former interior minister Claude Guéant said on French radio on Sunday that "when I see what's going on, when I look at what was achieved in his presidency, I think France should turn to him". Mr Guéant added that he would urge him to return to active political life "because it's hard to replace him on the right".
What is certain is that Mr Sarkozy, a lawyer, will join other former presidents on France's Constitutional Council. According to Le Figaro, he has been invited by a bank "from an emerging country" to speak at a conference in New York next month. He may return to practising law in January, which would signal the end of his political career. The Journal du Dimanche speculated that he might head a foundation, or act as an adviser to a multinational firm. "In any case, it can't be ruled out that his future activity will take place partly abroad," the paper predicted. Meanwhile, there will have been no shortage of advice for the former president from other ex-leaders, among them Tony Blair, who has been among the many callers to Mr Sarkozy's Paris offices.
But Mr Sarkozy will also have to contend with the views of his wife, Carla Bruni-Sarkozy, who has described French political life as "hellish", according to Le Figaro. His friends have advised that his best course of action is to do nothing, while Mr Hollande digs his own political grave amid the continuing economic crisis.
The Socialist leader took office on a wave of public sympathy as the French voted against the incumbent, accused of cheapening the presidency with his crude language, impetuosity and "bling-bling" style of governing. Mr Hollande was in many ways the opposite of Sarkozy, and he pledged that he would not be an "omnipresident" like his predecessor.
But he fell foul of public opinion as the government faced charges of inaction while the unemployment rate, now at 10.2 per cent, rose. When he went on television after the summer break to announce a two-year €30bn austerity programme, he was pilloried for a policy U-turn, having promised to create jobs and stimulate growth during his presidential campaign.
The result is that Mr Hollande's approval rating has dipped steadily since July, when a CSA poll said 54 per cent of voters believed he would deal effectively with the major problems facing the country. The figure sank to 49 per cent in August. On the day of his TV appearance his approval rating had plummeted to 40 per cent, according to a BVA poll.
Mr Sarkozy, meanwhile, without making a single public appearance, has found himself nudging ahead of Mr Hollande in opinion surveys. As the latter weathers media revelations about the rivalry between his ex-mistress and his present lover, Mr Sarkozy is looking after a new baby daughter with his wife. In a Louis Harris Interactive poll published yesterday, 44 per cent of those surveyed said he would do a better job than Hollande as president, while 26 per cent disagreed. "Sarkozy has discovered that Hollande is his best publicity agent," the former mayor of Grenoble, Alain Carignon, told Le Figaro.
Join our new commenting forum
Join thought-provoking conversations, follow other Independent readers and see their replies