Refugee crisis: Russia and Norway battling to repeatedly reject the same refugees
Norway says it has received no 'satisfactory' explanation from Russia about why it has sent so many refugees to Norway rather than Finland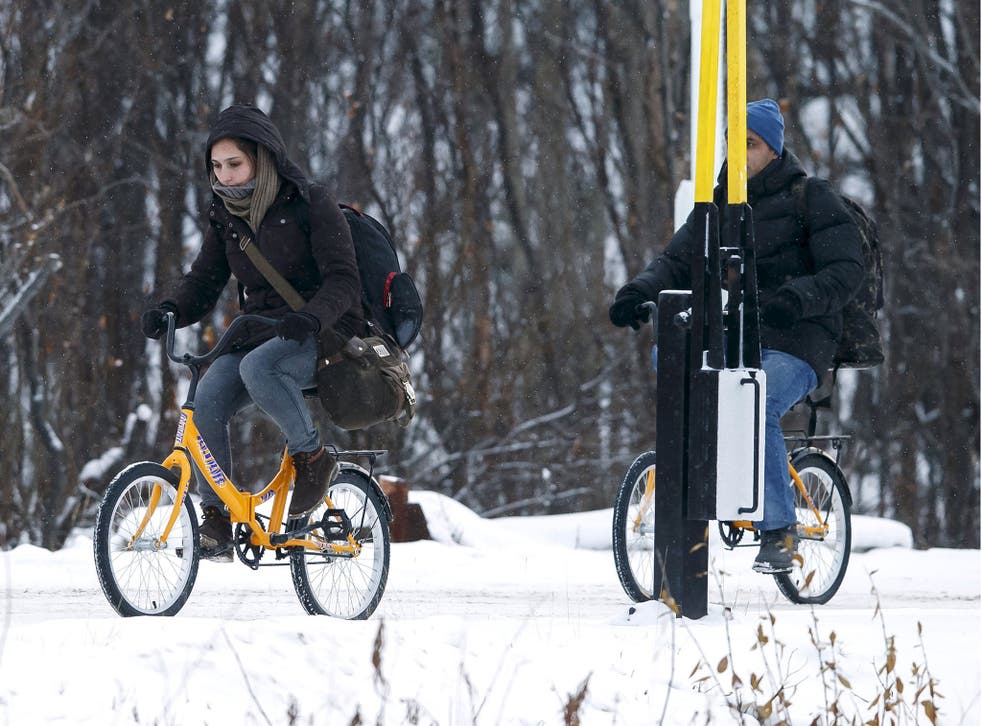 With refugees from Syria and other warzones taking ever more desperate routes to safety in Europe, the arctic border between Russia and Norway has become an unlikely hot spot in the crisis.
Last week, Norway announced it would immediately reject asylum seekers who had been residing in Russia, resulting in a battle between the two countries to send refugees back and forth.
Norway said it would begin sending refugees who have Russian residency permits back to Russia without processing their asylum requests, arguing Russia was a safe country for them.
At least 4,000 refugees, up from 10 last year, have made a detour through the Arctic to cross the border between Russia and Norway - which is a member of the Schengen agreement even though it is not an EU member.
Norway says it has received no "satisfactory" explanation from Russia about why it has sent so many refugees to Norway rather than Finland, which has received almost none.
Refugee crisis - in pictures

Show all 27
Refugees use bicycles to cross the Arctic border, because the Russian border police do not allow on-foot crossings and it is illegal to cross the Norwegian border if the driver does not have the correct papers.
Those arriving back in Norway are being placed in police custody and then sent back to Russia again.
"It is our opinion that Russia is obligated to take back those people whom we are sending back to Russia," said Joran Kallmyr, a state secretary in the justice ministry, according to The Local.
However, he would not disclose how many refugees would be returned.
"We will continue our dialogue with the Russian government and hopefully we will find a common understanding", Mr Kallmyr added.
Register for free to continue reading
Registration is a free and easy way to support our truly independent journalism
By registering, you will also enjoy limited access to Premium articles, exclusive newsletters, commenting, and virtual events with our leading journalists
Already have an account? sign in
Register for free to continue reading
Registration is a free and easy way to support our truly independent journalism
By registering, you will also enjoy limited access to Premium articles, exclusive newsletters, commenting, and virtual events with our leading journalists
Already have an account? sign in
Join our new commenting forum
Join thought-provoking conversations, follow other Independent readers and see their replies