Russia warns citizens to rethink foreign travel because US 'hunting' for Russians to arrest around world
Moscow's foreign ministry issues statement calling American justice system 'biased'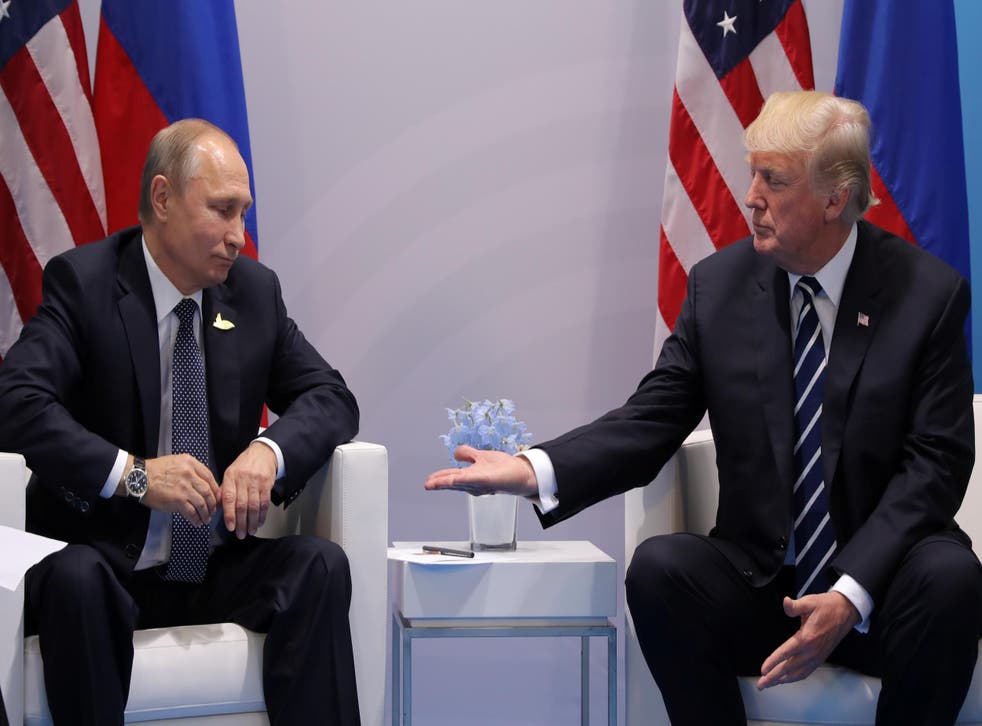 Russia has warned its citizens to rethink travelling abroad because, it claims, the US is "hunting" for Russians to arrest around the world.
The travel warning, which was issued by Moscow's foreign ministry, cautioned Russians face a serious threat of arrest by other countries at Washington's request, after which they could be extradited to America.
"Despite our calls to improve cooperation between the relevant US and Russian authorities... US special services have effectively continued hunting for Russians around the world," the statement said.
"Considering these circumstances, we strongly insist that Russian citizens carefully weigh up all the risks when planning trips abroad."
It claimed more than 10 Russians had been detained in foreign countries with US involvement since the start of 2017.
It pointed to at least four Russians arrested on US cybercrime charges in Spain, Latvia and Greece. US action against suspected Russian cyber criminals surged to a record high last year.
Russia opposition leader Alexei Navalny detained by police at anti-Putin protest
Seven Russians were arrested or indicted in 2017 in America and abroad, compared to an average of two a year in the preceding six years.
The ministry pointed to the case of Stanislav Lisov, accused of creating a computer virus that targeted customers of financial institutions, causing millions of dollars of damage, who was extradited from Spain to the US last year.
It mentioned earlier cases as well, including the detention of Roman Seleznev for cybercrime in the Maldives in 2014, which it described as a kidnapping by American agents. Seleznev, who is the son of a Russian politician, was later convicted of hacking by a Seattle court.
Vladimir Putin's Photo ops – Russia's Man of Steel?

Show all 20
The statement, published on Thursday, also warns Russian citizens that upon extradition they will face biased treatment at the hands of the US justice system.
The US State Department declined to comment on the Russian travel advisory. But it comes amid a number of American investigations into Russian attempts to influence or impede the 2016 presidential election.
And while the US has not made an explicit link between its prosecutions of Russian hackers and the election, some of those arrested have said they were being asked by the FBI to confess to hacking the email server of the Democratic National Congress.
Additional reporting by Reuters
Register for free to continue reading
Registration is a free and easy way to support our truly independent journalism
By registering, you will also enjoy limited access to Premium articles, exclusive newsletters, commenting, and virtual events with our leading journalists
Already have an account? sign in
Register for free to continue reading
Registration is a free and easy way to support our truly independent journalism
By registering, you will also enjoy limited access to Premium articles, exclusive newsletters, commenting, and virtual events with our leading journalists
Already have an account? sign in
Join our new commenting forum
Join thought-provoking conversations, follow other Independent readers and see their replies