Russian police refusing to investigate women's reports of domestic violence, report finds
'I lived with him for 10 years. Once he hit my head against a sharp corner of the wall and forced me out of the flat ... But while we were together, I knew I had to bear it,' says survivor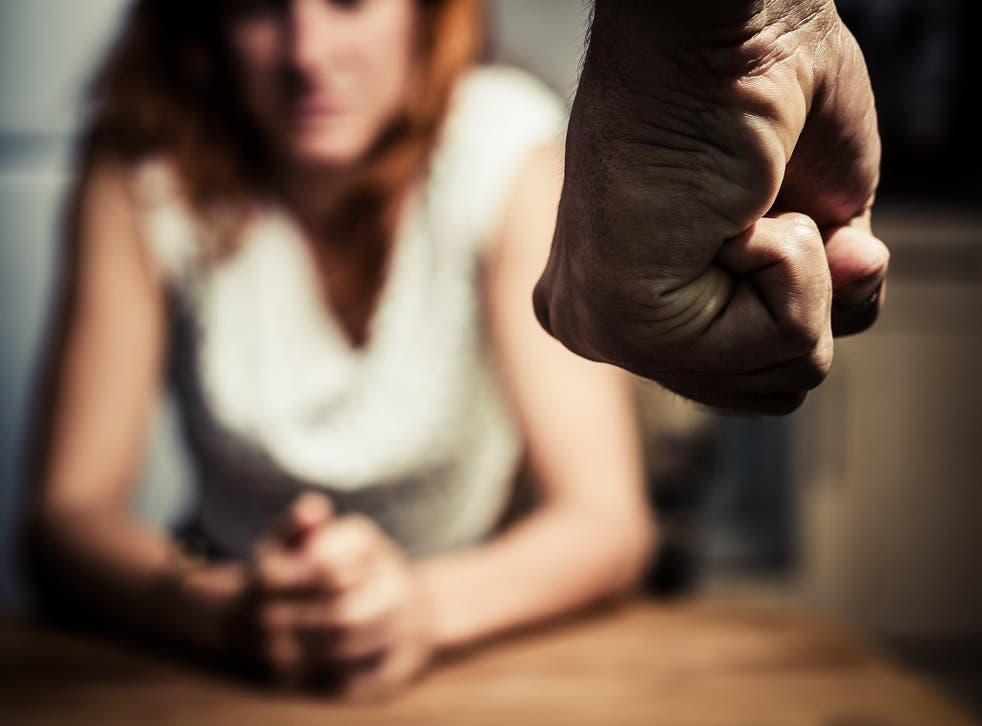 Russian police are refusing to register or investigate women's reports of domestic violence and are instead advising them to reconcile with abusive partners, a damning report has found.
The Human Rights Watch found that serious gaps in Russia's laws, a dearth of protection orders, and inadequate police and judicial responses mean even women who are faced with severe physical violence have meagre or zero protection.
The study – titled "I Could Kill You and No One Would Stop Me": Weak State Response to Domestic Violence in Russia – said social stigma, lack of awareness and lack of trust in police resulted in survivors not reporting abuse.
Police often refuse to register or investigate women's reports of domestic violence, instead directing victims into the unjust and burdensome process of private prosecution. This requires the victim to collect all necessary evidence and carry all costs.
The report found domestic violence in the country is still predominantly viewed as a private, "family" matter – with police, courts and sometimes even service providers attributing blame to the victims and advising women seeking protection to reconcile with their abusers or avoid "provoking" them.
Report author, Yulia Gorbunova, said: "Women in Russia are often left to face domestic violence completely on their own. Existing laws simply do not protect them when they become caught in a cycle of repeated abuse, with nowhere to turn."
Domestic violence is a massive problem in the country – with official studies suggesting at least one out of five women in Russia have experienced physical violence at the hands of a husband or partner.
Russia is one of the only major countries in the world not to have dedicated laws for domestic violence. Parliament adopted controversial legislative amendments in February 2017 that decriminalised first battery offences among family members – marking a grave setback which reduced penalties for abusers and placed victims in even more danger.
Russia is one of only two Council of Europe member states that have neither signed or ratified the Council of Europe's Istanbul Convention on Preventing and Combating Violence against Women and Domestic Violence.
World news in pictures

Show all 50
Women who researchers spoke to described being choked, punched, beaten with wooden sticks and metal rods, burnt, threatened with weapons, sexually assaulted and raped, pushed from balconies and windows, having their teeth knocked out, and being forced to endure severe psychological abuse. For women with children, the violence typically began or escalated while they were pregnant, and their children were also exposed to the violence.
In typical cases, the violence escalated over time, sometimes lasting years and having a severe and continuing effect on survivors' physical and psychological health.
A 33-year-old domestic violence survivor said: "I lived with him for 10 years. Once he hit my head against a sharp corner of the wall and forced me out of the flat while the wound on my head was pouring blood. But while we were together, I knew I had to bear it ... I thought I needed to keep the family together. If I knew [that there was help available] I would have left him much earlier and my son would not be as psychologically traumatised now."
Invisible Weapon: Serena Williams features in campaign raising awareness about invisible signs of domestic abuse
The report also found survivors face barriers in accessing emergency shelter – with a dearth of provision in the country and some state-run shelters involving daunting quantities of paperwork.
The country has a profoundly troubling attitude towards domestic violence and a traditional Russian saying is "if he beats you, it means he loves you".
Tabloid Komsomolskaya Pravda ran an article after the government reduced the punishment for spousal or child abuse from a criminal to a civil one saying that women should be "proud of their bruises" from violent husbands because some evolutionary psychologists claim they are more likely to give birth to sons.
Join our new commenting forum
Join thought-provoking conversations, follow other Independent readers and see their replies