Finland stops Russians buying land near military sites amid invasion fears
A report published last year revealed concerns in Helsinki about the purchase of houses near strategic locations
Tom Batchelor
Monday 13 February 2017 19:38 Comments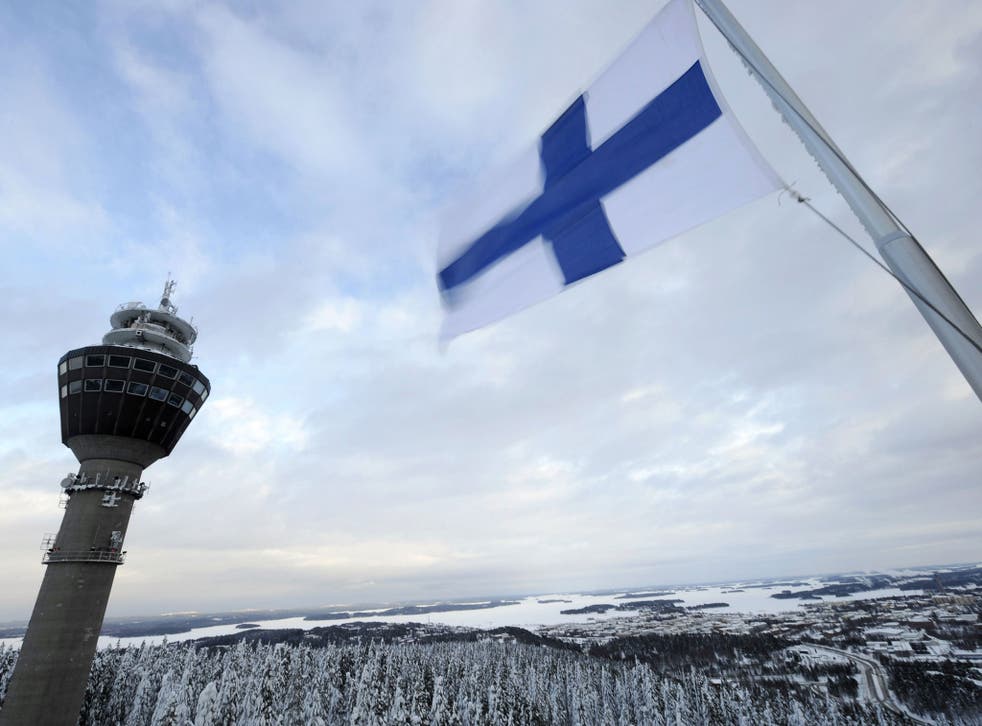 Finland's government plans to block foreigners from buying houses near military sites amid claims that Russians were acquiring land to accommodate troops in the event of a potential invasion.
The Finnish Ministry of Defence said some property transactions by non-residents would be cancelled on the grounds of national security.
The move follows reports in Finland late last year that foreigners, namely Russians, were buying up property in politically-sensitive areas in case they were needed in a future "crisis situation".
A report by intelligence agency Supo warned of the risk of a foreign state using purchased land to cut transport links or house soldiers in Finland.
MP Suna Kymäläisen, who revealed that some property transactions would be cancelled, said sales of land close to the border between Finland and Russia and summer cottages near airports would be probed by the MoD.
The Government plans to launch a formal investigation in March. The Ministry of Justice will then prepare legislation aimed at blocking foreigners from buying land in strategically important locations.
"It may be necessary to block some real estate transactions entered into by foreigners if the purchased property is located near strategic facilities," Ms Kymäläisen told Finnish broadcaster Yle.
She said MPs may also extend the definition of strategic facilities in order to prevent further purchases of land near military installations.
It follows a report commissioned by the Finnish government that revealed intelligence agency Supo had concerns about "property owned by foreigners".
It said it was investigating "measures which may be linked to preparations for gaining influence in a crisis situation".
"This could be the case with land transactions which do not appear to be business-related or in line with the logical value of real estate," the report said.
"A landowner could build real estate constructions that a foreign state could take advantage of in a crisis situation - using them to close transport routes and accommodate troops unchecked, for example."
In October, government ministers in Finland said they were becoming increasingly concerned about propaganda attacks from Russia aimed at destabilising the country.
Register for free to continue reading
Registration is a free and easy way to support our truly independent journalism
By registering, you will also enjoy limited access to Premium articles, exclusive newsletters, commenting, and virtual events with our leading journalists
Already have an account? sign in
Join our new commenting forum
Join thought-provoking conversations, follow other Independent readers and see their replies