Russia formally drops criminal charges against Arctic 30 Greenpeace activists
The protesters and two freelance journalists, including six Britons - were arrested after Russian authorities boarded their ship, the Arctic Sunrise, during an anti-drilling demonstration in September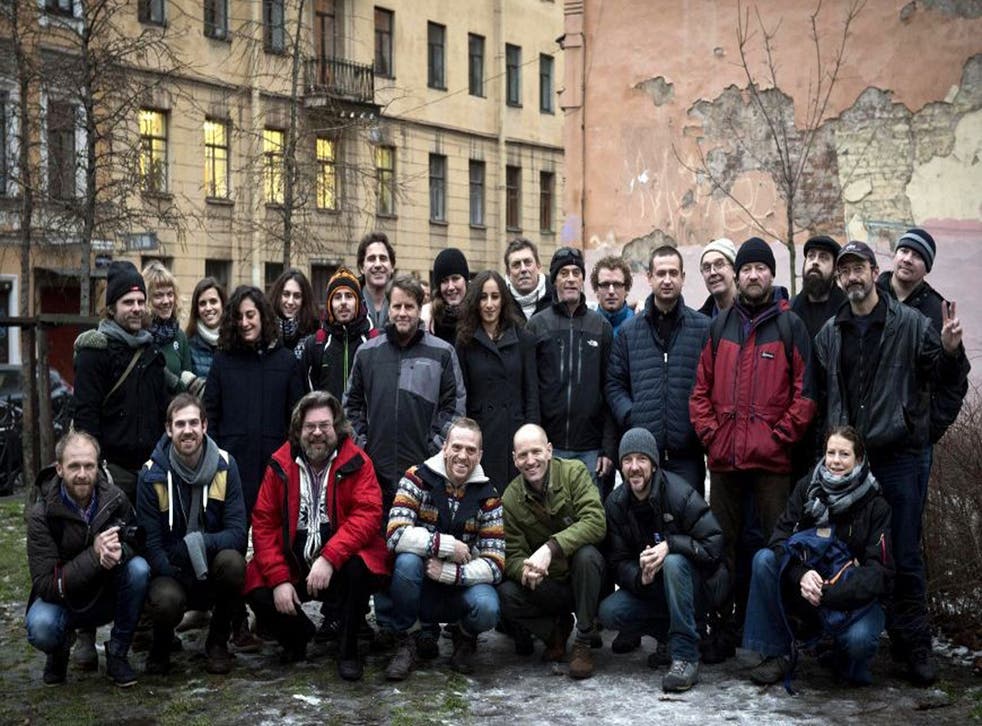 Russia has formally dropped criminal charges against Greenpeace activists arrested in a protest over Arctic oil drilling on Christmas day, under a Kremlin amnesty extended to all 30 who had been facing up to seven years in jail if found guilty.
Greenpeace said the group have been asked to attend a meeting at the investigative committee in Russia, where the criminal case against them is being "dropped en masse". Approximately 20 have been processed so far, and more are expected to be processed later today.
The Arctic 30 - 28 activists and two freelance journalists, including six Britons were awaiting trial on hooliganism charges, which carry a maximum sentence of seven years, after being detained aboard the Arctic Sunrise ship during the protest on 18 September. They were initially charged with piracy, which carries a more severe sentence of 15 years imprisonment.
Greenpeace said it was drawing attention to Shell and its Russian partner Gazprom's planned joint venture to drill for oil in the Arctic.
Their next step is securing exit visas in their passports before the non-Russians are free to leave the country and be reunited with their families.
A meeting with the Federal Migration Service is scheduled for later today and the Arctic 30 are expected to leave Russia "in the coming days", Greenpeace said.
Frank Hewetson from the UK said: "Well, that was an extremely odd Christmas morning."
The Arctic 30 have lived together in a St Petersburg hotel since being bailed nearly five weeks ago.
After their meetings they will have Christmas dinner together - possibly the last time they will all be together after a saga that started with a peaceful protest at an Arctic oil rig before they were jailed for two months.
The Arctic 30 were initially detained in the Russian port city of Murmansk before being moved to St Petersburg and eventually bailed.
A global campaign to free the group, spearheaded by their families and Greenpeace, put pressure on the Russian government to release them.
The amnesty was proposed by President Vladimir Putin and passed unanimously by the State Duma on Wednesday.
The amnesty also applied to the two members of the feminist punk group Pussy Riot who were sentenced to two years in prison colonies after a 2012 protest in a Moscow cathedral and freed on Monday after serving 18 months of their sentence. Member Maria Alyokhina said she believed the amnesty was simply a PR stunt ahead of the Sochi Winter Olympics.
Yesterday just one of the 30 - Anthony Perrett, from Newport in South Wales - had proceedings against him dropped. Today the other 29 are joining him.
After learning Russian authorities had dropped his case, the activist said he was looking forward to getting home, even though he would not make it in time for Christmas.
"It's time to go home, it's time to get back to Wales, and I just got one big step closer," he said.
"I took peaceful action to defend a fragile region under profound threat and instead I was seized by armed commandos at sea and spent two months in detention."
But Mr Perrett said the campaign was "not over yet".
"The Arctic is melting before our eyes and yet the oil companies are lining up to profit from its destruction," he said.
"This is why I took action, to expose them and mobilise people to demand Arctic protection. I am proud of what I did."
Peter Willcox, American captain of the Greenpeace ship Arctic Sunrise, said: "This is the day we've been waiting for since our ship was boarded by armed commandos almost three months ago.
"I'm pleased and relieved the charges have been dropped, but we should not have been charged at all.
"We have already discovered enough oil to dangerously heat the planet and we took action to prevent that. Giving the planet to the oil and coal companies is not an option."
Additional reporting by Press Association
Register for free to continue reading
Registration is a free and easy way to support our truly independent journalism
By registering, you will also enjoy limited access to Premium articles, exclusive newsletters, commenting, and virtual events with our leading journalists
Already have an account? sign in
Register for free to continue reading
Registration is a free and easy way to support our truly independent journalism
By registering, you will also enjoy limited access to Premium articles, exclusive newsletters, commenting, and virtual events with our leading journalists
Already have an account? sign in
Join our new commenting forum
Join thought-provoking conversations, follow other Independent readers and see their replies