Russia recognises same-sex marriage for first time after couple finds legal loophole
The couple tied the knot in Copenhagen earlier this month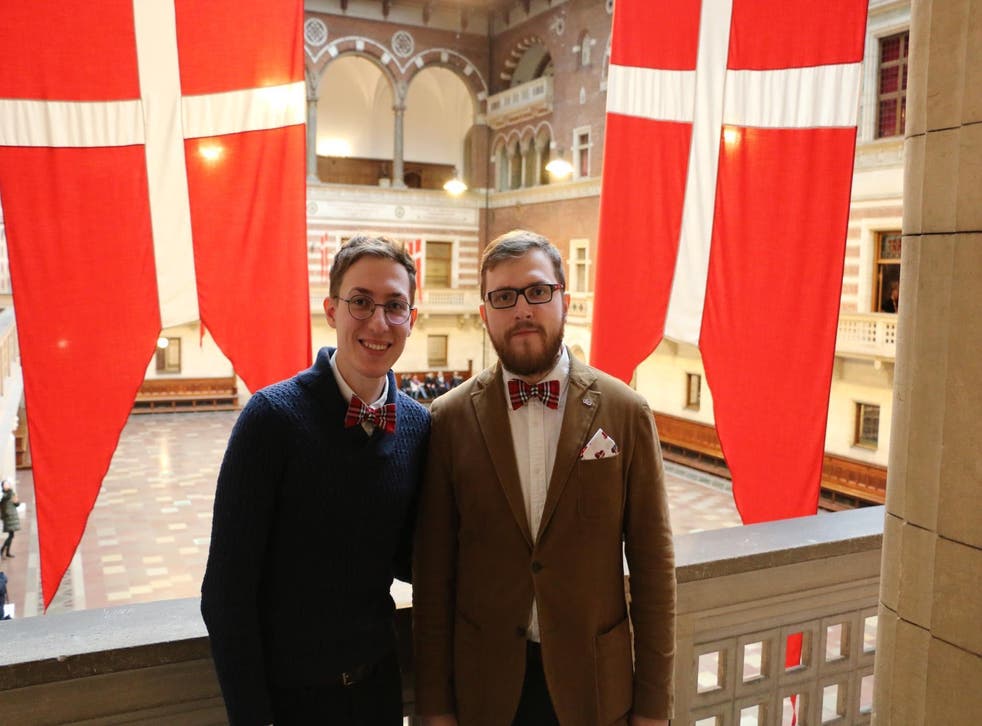 A pair of Russian newlyweds have become the first same-sex couple to have their marriage recognised in their home country, after finding an apparent legal loophole.
Eugene Wojciechowski and Pavel Stotzko tied the knot in the Danish capital of Copenhagen earlier this month.
On their return home, they submitted their passports with an updated marital status. But they did not expect their union to be recognised, as same-sex marriage is illegal in the country.
Speaking to the Russian channel TV Rain, the couple said their marital status had been validated by a member of staff "without superfluous questions".
"He did not even change his expression," the couple said.
Russia does not register same-sex marriages, but the country's law states that marriages conducted abroad are deemed legitimate if there is nothing contradicting "Article 14 of the Family Code".
The article appears to contain a loophole as it prohibits marriages between close relatives and people who have already been registered as married, but does not state same-sex unions can be disqualified.
There is a line stating the "mutual voluntary consent of the man and woman entering in marriage" is required to validate the union.
However, a press officer at the Moscow office where Mr Wojciechowski and Mr Stotsko had their marriage approved did not tell TV Rain that a mistake had been made.
He said: "Your question would make sense if the Russian Federation's Family Code used a different formulation, for example, 'voluntary consent of persons entering into marriage'."
Although homosexuality was decriminalised in Russia in 1993, homophobia is rife.
In 2013, the country introduced a "gay propaganda law" which banned the "promotion" of homosexuality among under 18s, which critics say has incited homophobic violence and stigma.
A survey earlier this month by the Levada Center found that more than 80 per cent of Russians consider gay sex "reprehensible".
World news in pictures

Show all 50
Last year, reports emerged of a mass crackdown on gay men in the autonomous Russian region of Chechnya.
The independent Novaya Gazeta newspaper reported police in the region were rounding up men believed to be gay and holding them in detention, where they were subjected to beatings and torture.
Chechen leader Ramzan Kadyrov denied the allegations, claiming the reports are a "myth to destabilise the government".