Russia gathers troops at Baltic military bases ahead of Cold War-style stand-off with Nato
Servicemen seen bulking up security at crucial bases on the Baltic peninsular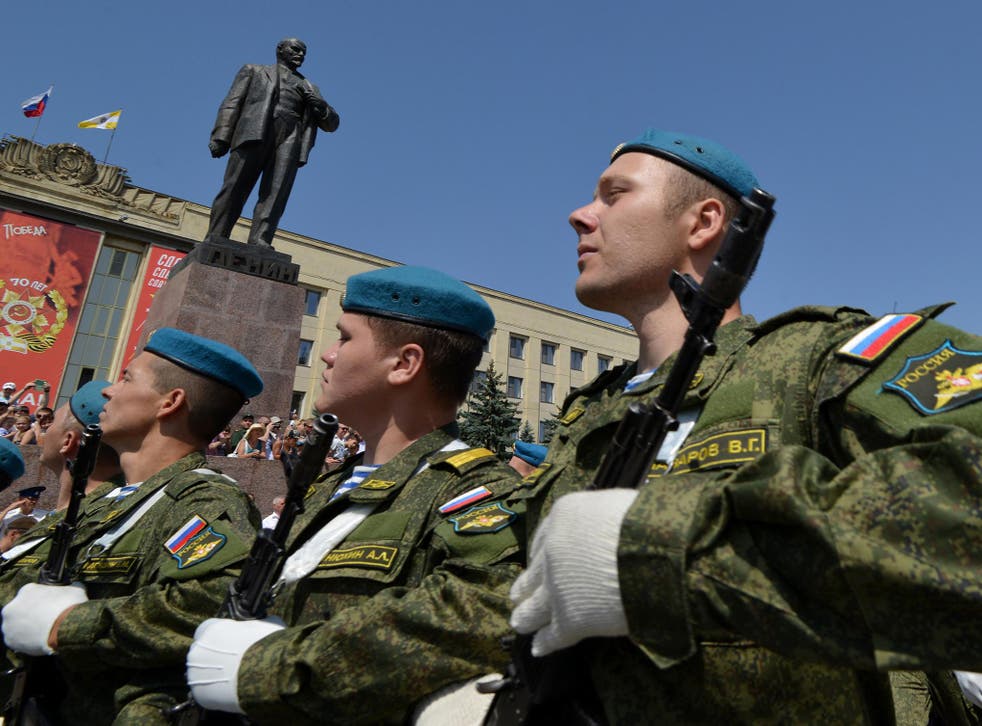 Russia is assembling military forces in eastern Europe as it draws closer to a potential Cold War-style standoff with Nato in the Baltic states.
The Russian military has been mobilising troops, trucks and equipment to various bases around Kaliningrad, a crucial outpost between Poland and Lithuania, as well as sites further inland according to Reuters.
Servicemen have been seen working to increase security at important bases and further military radar systems are being constructed, in addition to Russia's rumoured preparation of new missiles and anti-aircraft systems at Kaliningrad.
Russia says it believes its borders are under threat as Nato forces draw closer, with the increase in military activity likely to be a key talking point when Nato member states meet in Warsaw on July 8.
According to Nato strategists, Russia is layering surface-to-air missiles in Kaliningrad in an effort to block off Nato's air access to the three Baltic states and areas of Poland.
Polish defence minister Antoni Macierewicz told Reuters: "When it comes to threats in the [Kaliningrad] area, indeed we can talk of an increase in the intensity of Russia's aggression in recent days.
"These threats have a very important, dangerous role, always present in Nato's thinking - these are anti-access activities, which are a serious threat to the alliance."
Tensions between Russia and the Western world

Show all 8
The government in Moscow said it had no such intention, but needed to increase its defences in the region because of the build-up of Nato forces around the Baltic Sea.
In late June it was reported that Russia was "likely" to deploy advanced nuclear-capable Iskander missiles in its Kaliningrad bases by 2019, in response to the announcement of a US-supported missile shield.
The report said the Russian defence ministry refused to respond to questions about further deployments in Kaliningrad.
Tensions between Nato states and Russia have been escalating since the latter's intervention in Ukraine beginning in February 2014, which was criticised by leaders across the world.
It was announced in June that Nato would deploy four multinational battalions - around 4,000 troops - to the Baltic states and Poland to bolster their defences against Russia in the region.
Nato risks a nuclear war with Russia within a year if it does not increase its defence capabilities in the Baltic states, one of the alliance's most senior retired generals, Sir Richard Shirreff, has said.
Join our new commenting forum
Join thought-provoking conversations, follow other Independent readers and see their replies