Daughter of Putin's spokesman working in European Parliament as intern for French Farage ally
MEPs raise security concerns amid mistrust between EU and Russia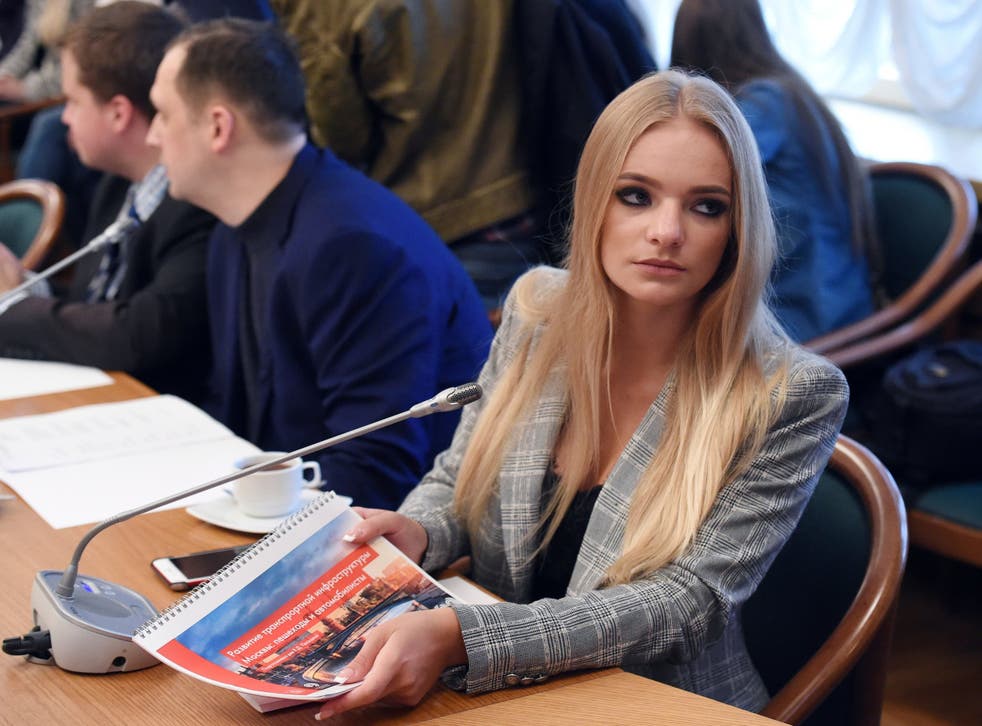 The daughter of Vladimir Putin's press chief has secured a job in the European Parliament – sparking controversy at a time of increasing mistrust between the EU and Russia.
Elizaveta Peskova, the daughter of Dmitry Peskov, will work for a senior right-wing MEP from Nigel Farage's political group as a trainee.
Aymeric Chauprade, a French independent who was elected as part of the National Front but left in 2015, said criticism of the hiring amounted to "conspiratorial Russophobia".
"The European Parliament has validated the contract and all procedures have been respected," Mr Chapraude said.
Mr Chauprade is however a member of the European parliament's foreign affairs committee and a subcommittee on security and defence – which has raised concerns about whether his employee will have access to sensitive documents.
He once described Russia as "the hope of the world against new totalitarianism" and has been public in his support for the country's annexation of Crimea.
Staff members have free access to the parliament's buildings, but trainees generally do not have access to confidential documents.
Petras Austrevicius, a Lithuanian MEP from the parliament's Liberal group told the broadcaster Radio Free Europe, which first reported the story, that the hiring was "a very big shame on the face of the European Parliament".
"I couldn't believe that Kremlin keeps its hand in the pockets and heart of the EU institutions," the MEP said.
Vladimir Putin's Photo ops – Russia's Man of Steel?

Show all 20
Dmitry Peskov told reporters of his daughter's placement: "This is a matter of a normal student and a normal practice. I wouldn't want to comment further. It concerns my daughter. Not my work obligations or work"
Mr Chauprade added: "The European Parliament claims it is against racism but all your hear from its Europhile members is anti-Americanism jingoism and conspiratorial Russophobia."
Join our new commenting forum
Join thought-provoking conversations, follow other Independent readers and see their replies