Russia reaches deal with Cuba to reopen Cold War listening base on the Caribbean island
Relations with the United States have deteriorated over the crisis in Ukraine
Lidia Kelly
Wednesday 16 July 2014 19:17 Comments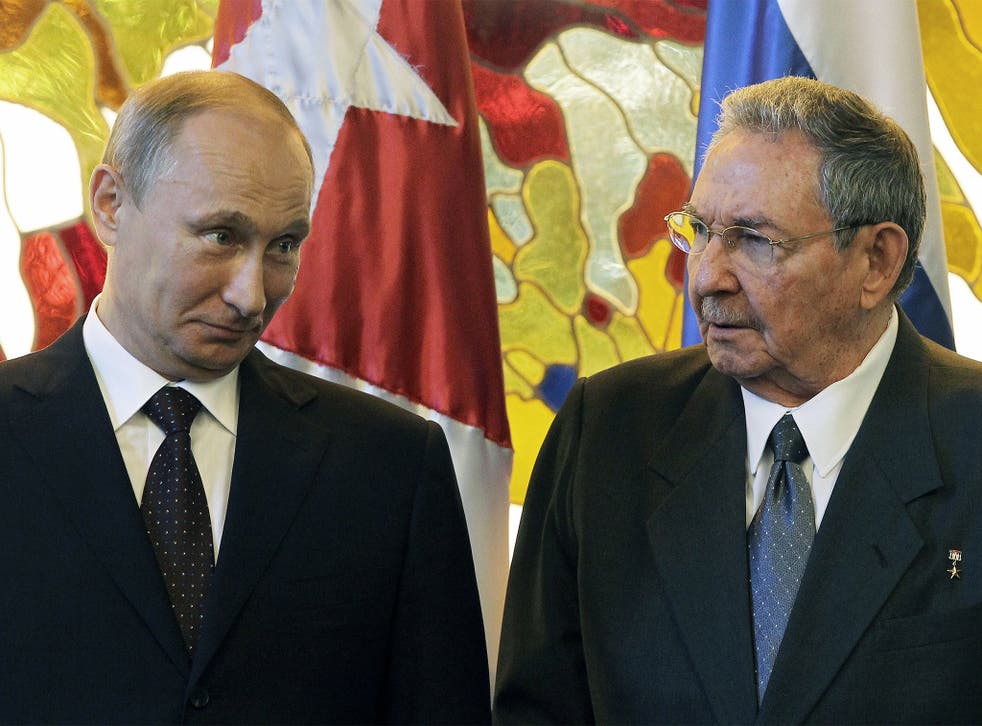 Russia has quietly reached a provisional agreement with Cuba on the reopening of a big Soviet-era base on the Caribbean island from which it spied on the United States, according to a Russian security source.
The proposed move comes as US-Russian relations have reached a post-Cold War low because of the Ukraine situation.
Confirming a report in the daily Kommersant newspaper which said the deal was agreed in principle during a visit to Cuba last week by President Vladimir Putin, the source told Reuters: "A framework agreement has been agreed." At the height of the Cold War, the base at Lourdes, just south of Havana, had up to 3,000 staff and was the biggest centre Moscow operated abroad for gathering intelligence from radio signals.
The base, about 110 miles from Key West in Florida, was also used to provide communications for Russian ships.
Government and Kremlin officials did not immediately comment. Russia closed the base in 2001 to cut costs.
Discussions about reopening it began several years ago and intensified this year, Kommersant said, as relations with the United States deteriorated over the crisis in Ukraine.
Moscow has been trying to bolster ties with other countries in Asia and Latin America.
Reuters
Register for free to continue reading
Registration is a free and easy way to support our truly independent journalism
By registering, you will also enjoy limited access to Premium articles, exclusive newsletters, commenting, and virtual events with our leading journalists
Already have an account? sign in
Join our new commenting forum
Join thought-provoking conversations, follow other Independent readers and see their replies