Russia's opposition leader Alexei Navalny says he will not flee 'politically motivated' embezzlement trial
Shaun Walker
Monday 08 April 2013 18:36 Comments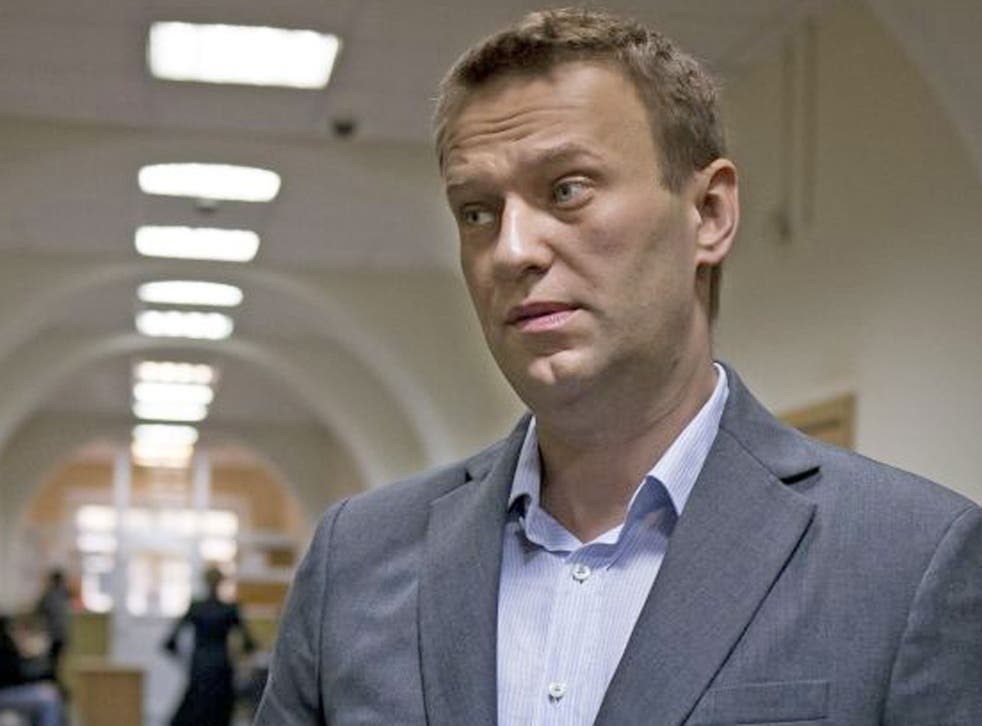 The opposition leader Alexei Navalny has said he is preparing for a prison term, a week before a provincial court is due to try him on charges of embezzling more than £300,000 of funds from a timber company.
Mr Navalny, an anti-corruption blogger who led street protests against Vladimir Putin in late 2011, says that the charges against him are politically motivated and designed to silence his criticism of the government.
He believes the ideal scenario for the authorities would be for him to flee Russia and depart the political scene, but he has no plans to do so. "I'm not running away, I am not emigrating," Mr Navalny said in an interview with the Russian magazine The New Times.
The blogger, who said recently that one day he hopes to be president of Russia, faces up to 10 years in jail over charges that he embezzled funds while acting as adviser to the governor of Kirov region. His court case begins on Wednesday next week in Kirov.
Register for free to continue reading
Registration is a free and easy way to support our truly independent journalism
By registering, you will also enjoy limited access to Premium articles, exclusive newsletters, commenting, and virtual events with our leading journalists
Already have an account? sign in
Register for free to continue reading
Registration is a free and easy way to support our truly independent journalism
By registering, you will also enjoy limited access to Premium articles, exclusive newsletters, commenting, and virtual events with our leading journalists
Already have an account? sign in
Join our new commenting forum
Join thought-provoking conversations, follow other Independent readers and see their replies