Russia threatens Denmark with nuclear weapons if it tries to join Nato defence shield
The Russian ambassador in Copenhagen says Danish warships would become 'targets for Russian nuclear missiles'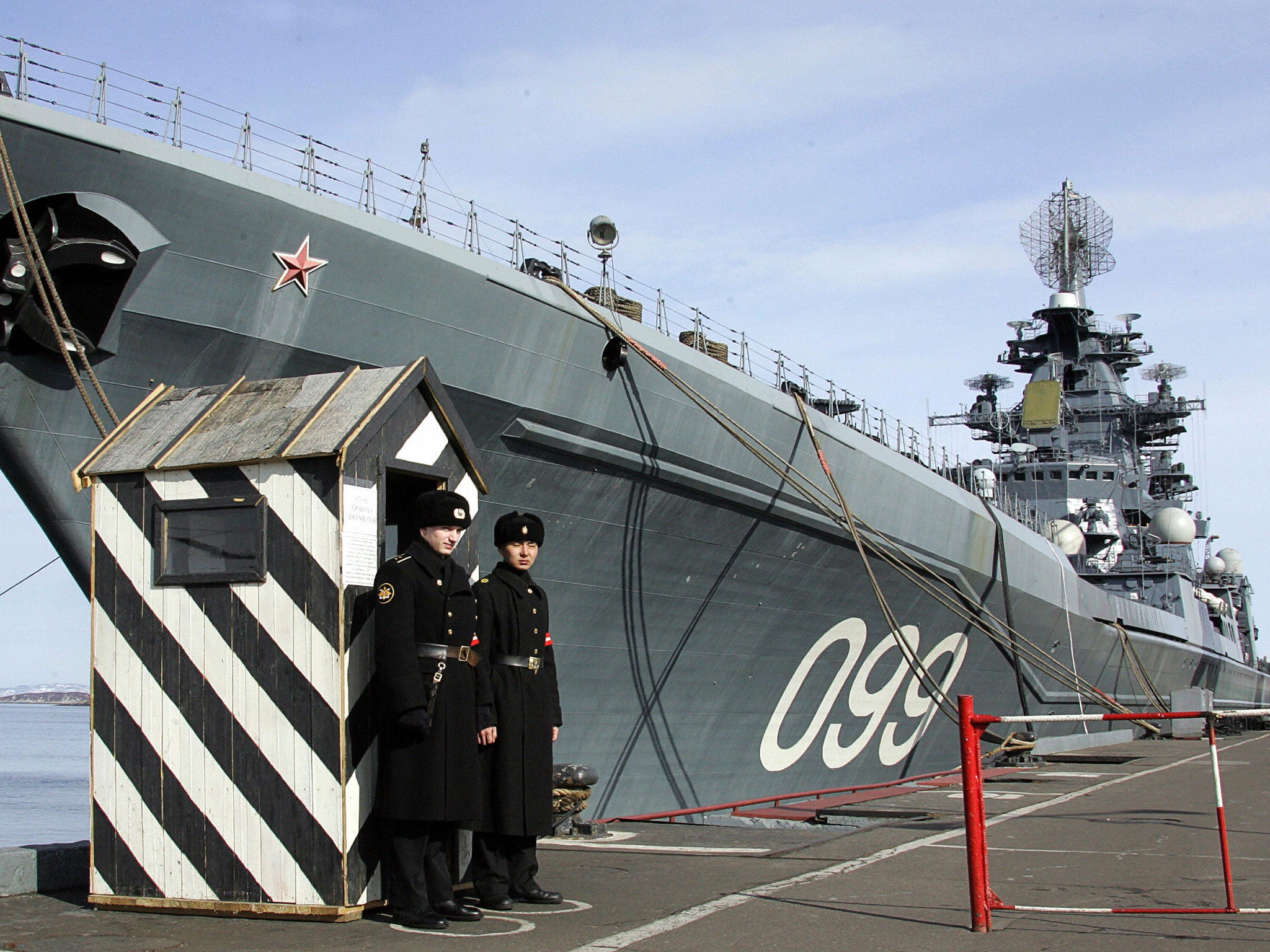 Russia has threatened to target Denmark's warships with nuclear weapons if the Scandinavian nation becomes a member of Nato's missile defence shield.
In comments which have been met with anger in Copenhagen, the Russian ambassador to Denmark said a move towards better integration with the Western alliance would make it a "threat to Russia", and that it would have to accept the consequences.
Mikhail Vanin told the told Jyllands-Posten newspaper: "I do not think that the Danes fully understand the consequences if Denmark joins the US-led missile defence shield. If that happens, Danish warships become targets for Russian nuclear missiles."
According to a translation by the Copenhagen Post, Vanin added that while such a move would be "Denmark's decision", "relations with Russia will be damaged" and it would "lose both money and security".
The threat comes amid a backdrop of heightened tension across eastern Europe, as last night David Cameron and other EU leaders agreed to extend sanctions against Russia until the terms of a Ukraine ceasefire agreement are met.
And Martin Lidegaard, the Danish foreign minister, denounced the Russian diplomat's use of threats.
"This is obviously unacceptable," he said. "Russia knows very well that Nato's missile defence system is defensive. We disagree with Russia on many important things, but it is important that the tone between us remains as positive as possible."
British official arriving in Brussels yesterday prepared to put forward Mr Cameron's plan for a £20 million fund designed to help strengthen democratic institutions across states that could be under immediate threat of intimidation from the Kremlin.
"The long-term interest for the UK is that we see strong and stable states on the borders of Eastern Europe," one official said. "It is a long-term investment to prevent the next Ukraine."
9 controversial Putin quotes
Show all 9
In the Baltics, fears of an attack ordered by Vladimir Putin have escalated to the point where Lithuania – which doesn't even have a land border with mainland Russia – has introduced military conscription.
Between Lithuania and Russia lies Belarus –headed by pro-Russian President Aleksander Lukashenko. It supports Russian bases, which have been bolstering their numbers in recent weeks.
Lithuania's President Dalia Grybauskaite said it was a "necessity" for the country to pass a bill allowing conscription to bolster its army of just 15,000.
Defence minister Jonas Vytautas Zukas said: "A critical shortage of soldiers prevents us from being properly prepared and poses a real threat to our national sovereignty."
Join our commenting forum
Join thought-provoking conversations, follow other Independent readers and see their replies