Russian doctor who killed patient with single punch jailed for nine years
The patient suffered a brain haemorrhage after being punched in the head 
Elsa Vulliamy
Monday 28 March 2016 14:21 Comments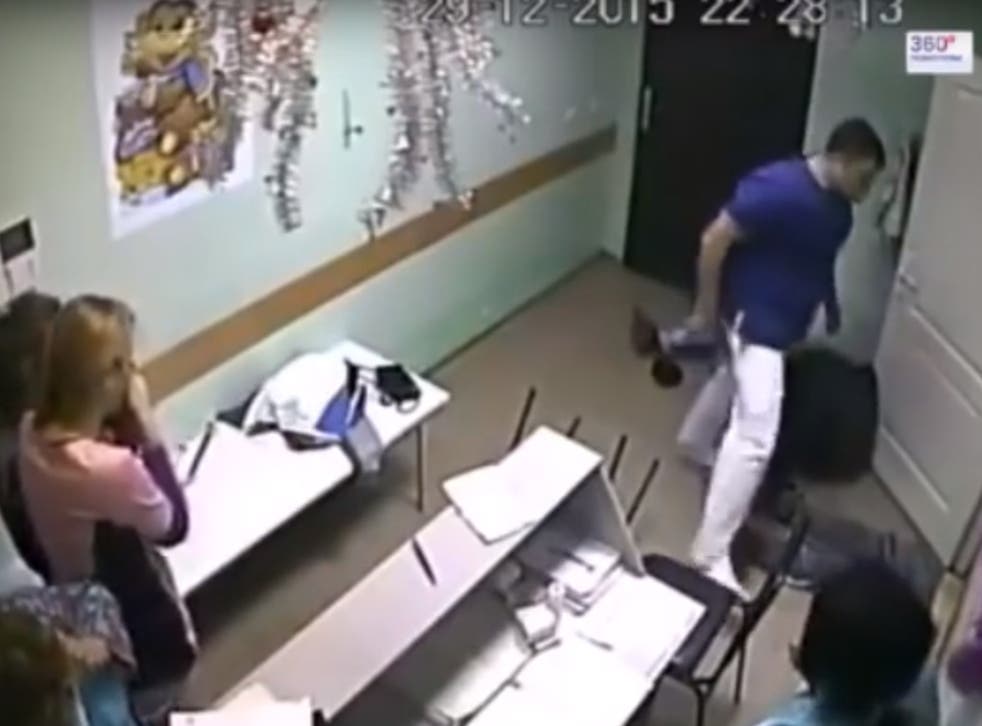 A Russian doctor who was caught on CCTV killing a drunk patient with a single punch has been sentenced to nine years in prison.
Dr Ilya Zelendinov, from the city of Belgrod, can be seen in the footage punching a patient in the head, making him fall to the floor.
The patient, identified as Yebgeniy Bakhtin, suffered a brain haemorrhage and died following the attack.
The video was uploaded online and went viral in December 2015, being broadcast on national news.
In it, Zelendov can be seen bursting into a hospital room and grabbing the patient, dragging him into another room.
A man tries to prevent the attack, but Zelendov beats him repeatedly in the stomach before turning round and punching Bakhtin.
A spokesperson for the Belgorod court reportedly told AFP that Zelendinov was sentenced to a jail term of nine years and two months on Thursday and has had his medical licence suspended.
Register for free to continue reading
Registration is a free and easy way to support our truly independent journalism
By registering, you will also enjoy limited access to Premium articles, exclusive newsletters, commenting, and virtual events with our leading journalists
Already have an account? sign in
Join our new commenting forum
Join thought-provoking conversations, follow other Independent readers and see their replies