Russian warships accused of 'chasing away' Swedish vessel to prevent Baltic States from achieving energy independence
Lithuania says it is being bullied by the Kremlin – and has already starting drawing up plans for what to do if Russia invades
Adam Withnall Comments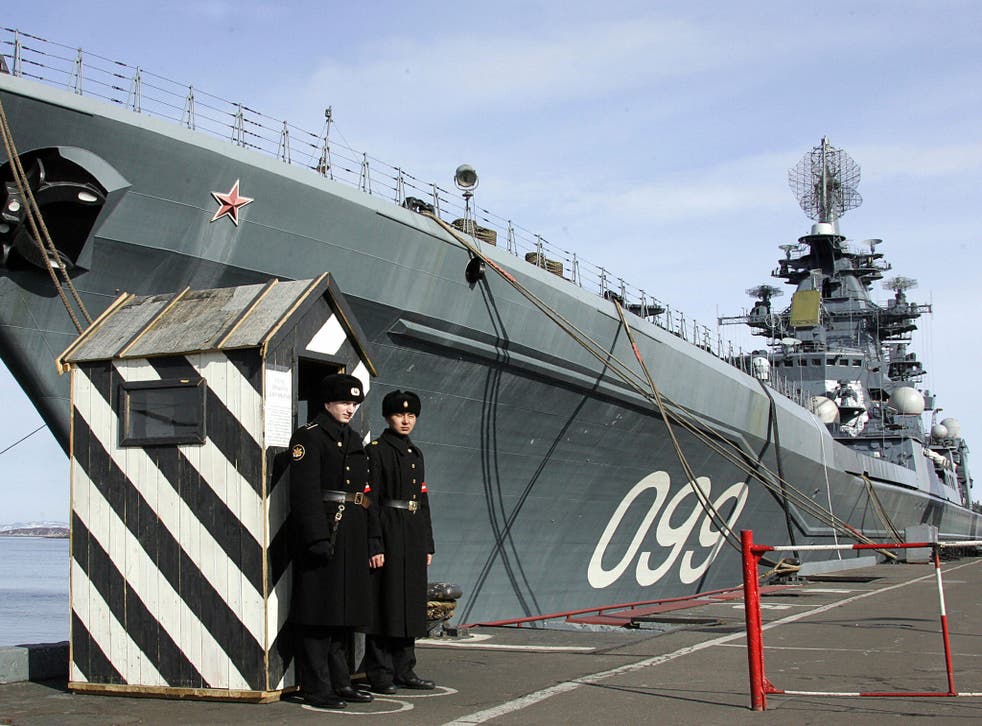 Russia has been accused of using its warships to deliberately disrupt the construction of undersea power cables that would reduce the energy reliance of Baltic states on Moscow.
Lithuania's foreign ministry said a naval vessel from Russia's Northern Fleet had entered its waters for the fourth time in around a month and illegally forced a Sweden-owned ship to change course.
The ship was overseeing the construction of undersea cable that is to stretch some 400km (250 miles) from Lithuania to Sweden, but has been "chased away" from its work in separate incidents on 29 March, 10 April, 24 April and now 30 April.
Lithuania has complained each time, and on this latest occasion summoned the Russian ambassador in protest. But the ministry said it was provided with no explanation, while Lithuanian media reported that a Russian naval commander had called on the vessel to stay away from the area because it had been chosen for "military exercises".
"For the time being, the cable isn't covered with sand, and we have a special ship patrolling at the site to warn other vessels not to damage it with nets or anchors," Foreign Minister Linas Linkevicius told Lithuania's national radio. "This ship has repeatedly been chased away by Russian military vessels."
Sweden's foreign ministry said it backed Lithuania over the "unacceptable" behaviour of its navy, the Financial Times reported, and has raised the issue with Russia.
The power cable between the two nations, from the Lithuanian port city of Klaipeda to Nybro, Sweden, is planned for launch in December.
Lithuania has been a key partner in recent Nato military exercises in the Baltic Sea, and has reintroduced conscription over fears of being outmuscled and even invaded by Russia's far vaster army.
Which countries have nuclear weapons?

Show all 14
The Baltic States fear that Kaliningrad, owned by Russia but sandwiched between Lithuania and Poland, is being heavily armed by the Kremlin.
In March, a Russian defence official said that the region will shortly be equipped with Iskander missiles – ballistic weapons which Lithuania's president says could reach as far as Berlin.
Register for free to continue reading
Registration is a free and easy way to support our truly independent journalism
By registering, you will also enjoy limited access to Premium articles, exclusive newsletters, commenting, and virtual events with our leading journalists
Already have an account? sign in
Join our new commenting forum
Join thought-provoking conversations, follow other Independent readers and see their replies